Steve Hackett: the new rock studio album "Surrender of Silence".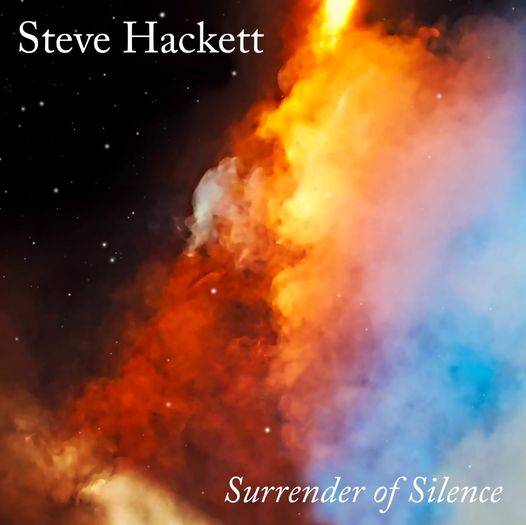 The album contains 11 new songs and comes on the heels of his classic-acoustic travelogue "Under A Mediterranean Sky".
Buy it here and, in addition to the author, also help Horizons Genesis - READ HOW:
On September 13, the fourth single, Scorched Earth, was released. Here is the video:
The third single, Natalia, was released on August 26th. Here is the video:
Steve comments on Facebook: "The weight of the Russian nation - my most Slavic music, inspired by all those wonderful Russian classical composers and which tells the story of that emerging nation with its struggles for power. Natalia is a Russian Everywoman, constantly hampered by a series of oppressive regimes ".
Watch "Fox's Tango", the second video from the album:
Watch "Wingbeats", the first video from the album:
Here is Steve's account of the song's genesis:
"The lockdown cobwebs are swept away in one fell swoop! - says Steve on his Facebook page - With the monstrous rhythm section of Jonas, Craig, Nick D'Virgillio and Phil Ehart along with the soaring sax and bass clarinet by Rob, Nad, Amanda Lehmann, Lorelei & Durga McBroom and myself on vocals, Sodirkhon Ubaidulloev's dutar , Malik Mansurov's tar, Christine Townsend's violin and viola, Roger's darkly powerful organ and my guitar, we immerse ourselves fully in that wild release of energy.
It's a no holds barred album that rides that wave, unleashing those demons, dreams and nightmares, all crashing together on the shore. I enjoyed the power of this album allowing my guitar to scream with joy and anger ... and once again fly across those oceans to distant lands.
It's great to creatively connect with musicians from faraway places, especially when we haven't been able to meet. We all have a voice in our cacophony of sound and we shout together in Surrender of Silence! "
"Surrender of Silence" is also available for pre-order on HackettSongs in an exclusive limited edition Nebula 2LP + CD red / black vinyl.
More news on Steve Hackett
Sign up to our newsletter
Sign up to our newsletter