Conversation and listening with piano and vinyls on the keyboardist of Genesis, with Luca de Gennaro on the turntable and Francesco Gazzara on the piano.
Saturday 26 June at the Urban Cultural Sea in Milan.
Watch the video:
Video and photos by Alberto Rimini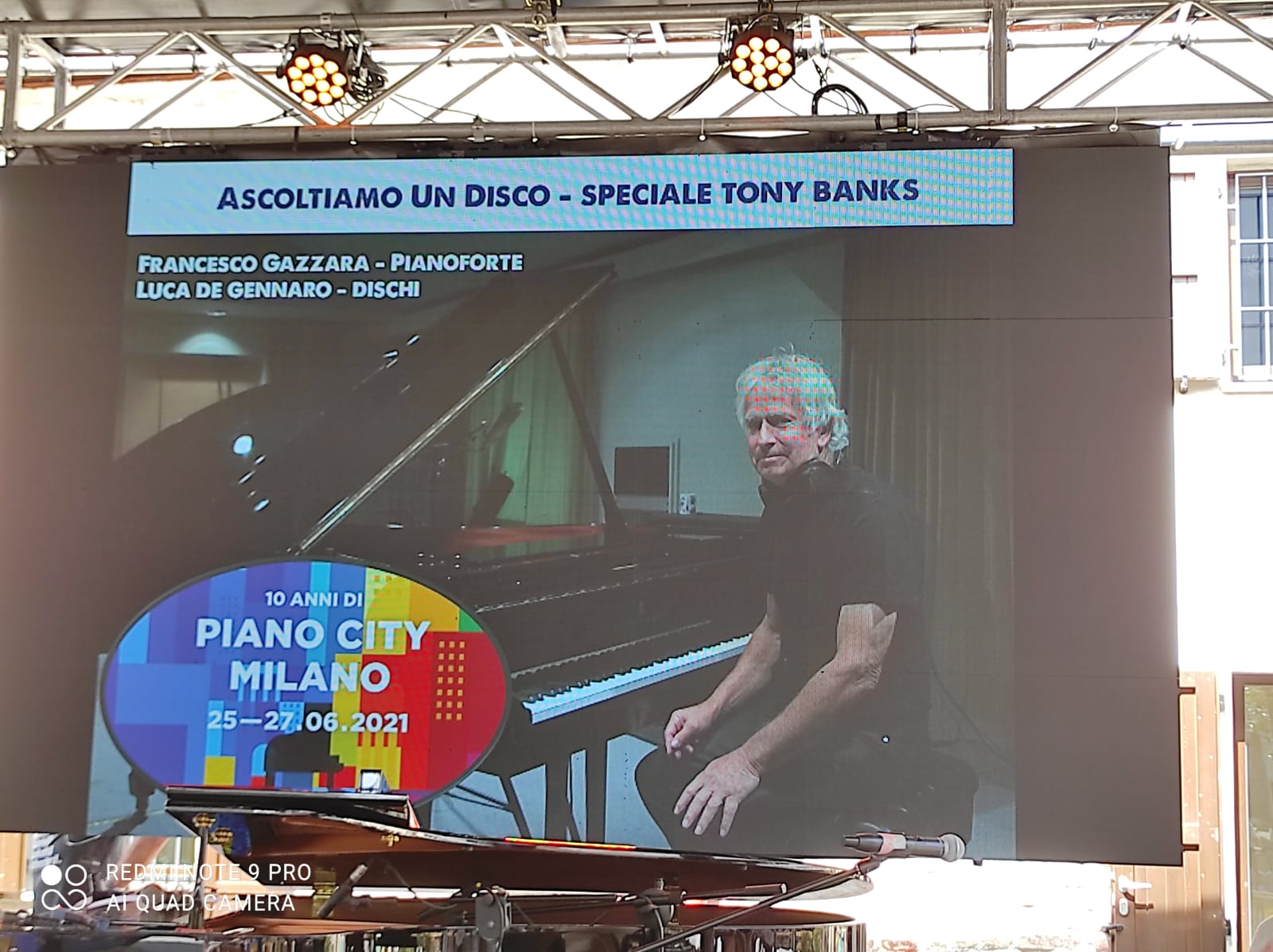 Sunday 27 June, at dawn, Gazzara played at the Niguarda lake in via Aldo Moro, Parco Nord, Milan.
Then, at the Locanda alla Mano in Parco Sempione, the third concert dedicated to Genesis.
LUCA DE GENNARO:
(Turin, 27 July 1959) is an Italian disc jockey, music critic and business executive. In the 80s and 90s he conducted music programs on RadioRai as "Master" and "Planet Rock". Since 1996 he has worked for Viacom International Media Networks where today he is "Vice President of Talent & Music, MTV South Europe, Middle East and Africa" and head of the VH1 TV channel. He teaches at the Master in Musical Communication of the Catholic University of Milan and periodically publishes books on musical topics. He is the artistic curator of the Milan Music Week. Since 2007 he has hosted "Whatever" on Radio Capital. Since 2014 he has also led, in tandem with Massimo Oldani, the "Black Or White" program.
FRANCESCO GAZZARA - read theinterview with Horizons Genesis, on the occasion of the release of his latest album on Genesis:
Sign up to our newsletter
Sign up to our newsletter