Here is the Tribute Band of Genesis & Co. in concert.
Please note:: due to the continuing uncertainty about the conduct of concerts around the world, always check if the event is confirmed or not.
Horizons Genesis assumes no responsibility for incorrect information, which it cannot verify.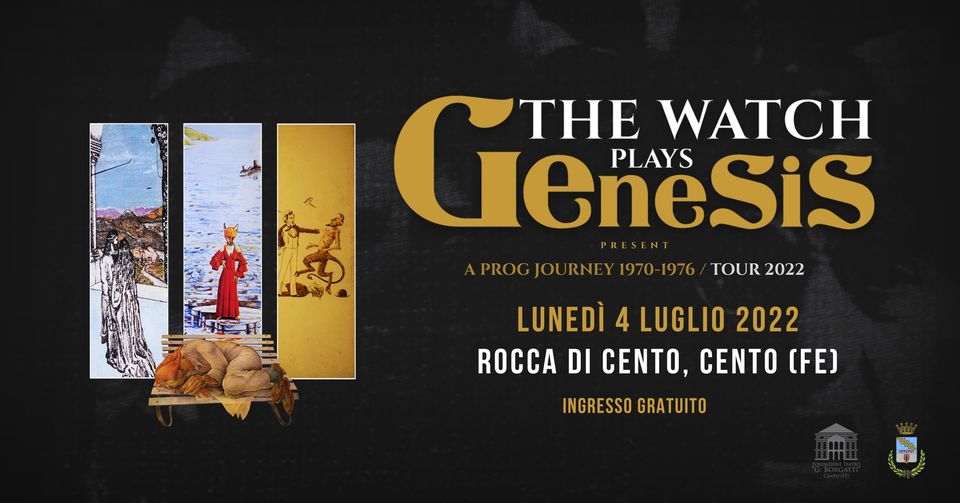 MONDAY 4 JULY 2022 AT 21 PM
The Watch plays Genesis
Piazzale della Rocca, Cento (FE)
FREE ENTRY
Buy The Watch albums on Amazon - CLICK HERE.
Report an event from your Tribute Band
Sign up to our newsletter
Sign up to our newsletter
Sign up to our newsletter