Steve Hackett and Djabe have been on tour around the world since 2008. The double CD of "In The Footsteps Of Attila And Genghis" was recorded in the summer of 2010 during their August tour.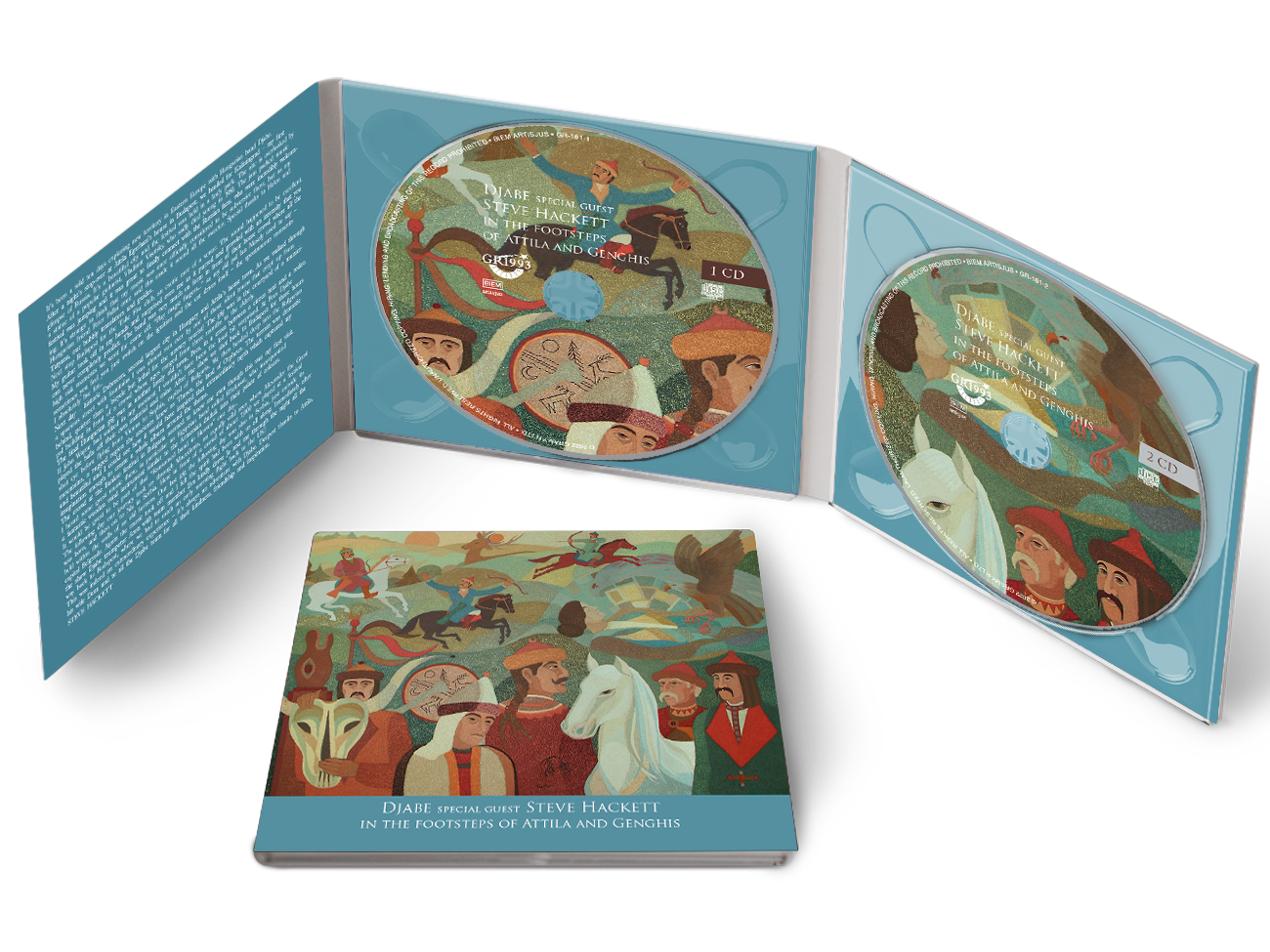 For the 2022 release, compared to the original album released in 2011, a further 6 bonus tracks have been added, approx. 40 minutes of unpublished tour material.
Buy it here on the Djabe website.
Purchase the previous version below (and help Horizons Genesis - READ HOW -:
The concert series covered Russia, Hungary, Bulgaria and Serbia in chronological order.
The show featured Djabe's classics, Steve Hackett's compositions (The Steppes, Last Train To Istanbul, Ace Of Wands, etc.) and instrumental pieces by Genesis (Horizons, Firth Of Fifth, In That Quiet Earth, Los Endos).
One of the most exciting recordings on the album is Steve Hackett's song "Last Train to Istanbul", "Out of the Tunnel's Mouth", never performed live, not even with his own band.
Musicians:
Steve Hackett guitar, vocals
Tamás Barabás bass
Tamás Barabás bass Attila Égerházi guitar, percussion, vocals
Áron Koós-Hutás trumpet
Ferenc Kovács trumpet, violin, voice
Zoltán Kovács keyboards
Szilárd Banai drums
Tracklist:
CD1
1. Erdő, Erdő
2. Firth of fifth
3. Dark Soups
4. City of Habi
5. The Steppes
6. Pécs
7. Distant Dance
8. Clouds Dance
9. Wind And Bell
10. Sarika
11. Ace Of Wands
CD2
1. Doromb
2. Butterfly
3. Last Train to Istanbul
4. In That Quiet Earth
5. Genghis' Sword
6.Behind The Veil
7. Omachule - excerpt
8. Steve's Acoustic Set
9. Scenes
10. Los Endos
Steve Hackett's latest on Horizons Genesis:
Sign up to our newsletter
Sign up to our newsletter