The book consists of a series of close-up photographs that focus the lens on the man.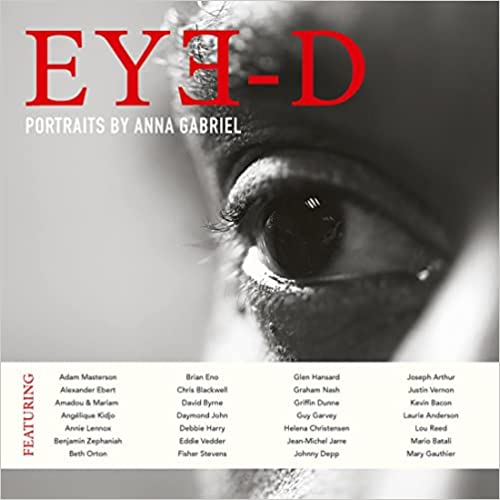 The author intends to demonstrate that connections, emotions, dialect, healing - everything flows between us through the eyes.
Buy the book here:
Buy the Italian version of the book here:
Famous eyes appearing in the book include: Mick Fleetwood, Johnny Depp, Eddie Vedder, David Byrne, Paul Simon, Annie Lennox, Sting, Peter Gabriel, Susan Sarandon, Kevin Bacon, Michael Stipe, Bon Iver, Nike Rodgers, Debbie Harry and many others.
Next appointment on November 13th in Paris. The details below:
To celebrate the release, a visual art experience was set up. The images are exhibited at the Morrison Hotel Gallery in Los Angeles (Sunset Marquis - 1200 Alta Loma Road in West Hollywood) and at the Morrison Hotel Gallery in New York (116 Prince Street).
Watch the video of the presentation in New York:
Details here:
Peter Gabriel presented "Eye-D", the book published in Italy, in Milan on 20 and 21 October 2021.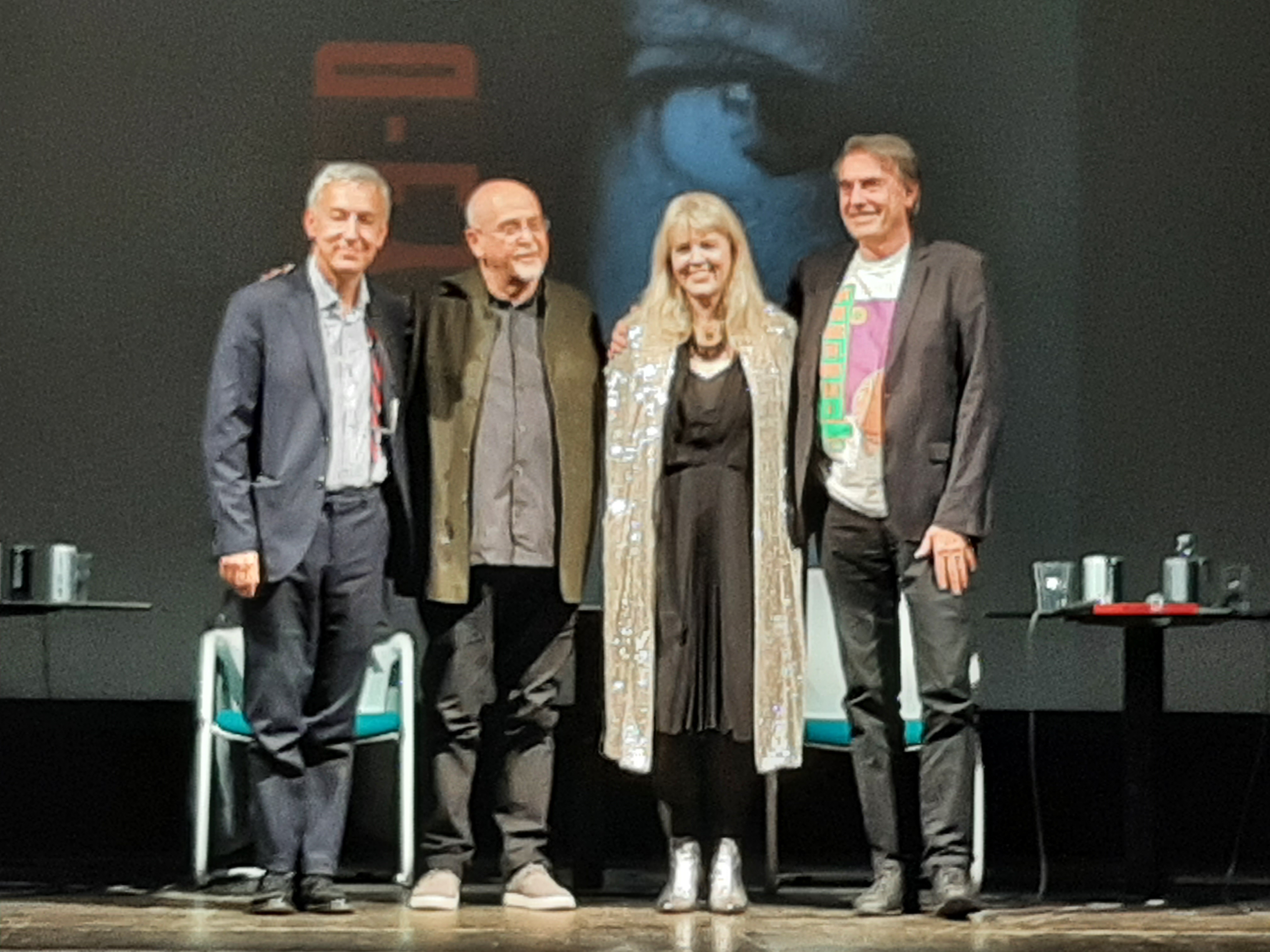 In support of the exit two events in Italy, in Milan, for an book signing to the Sozzani Foundation and a Frequently Asked Questions with Anna and Peter at Santeria Toscana 31.
Here are the words of Peter Gabriel at the second meeting. On stage he, his daughter, Carlo Massarini and Marco Zatterin.
Peter proved once again to be a great gentleman, patient and generous, especially in the backbreaking copy-signing.
Peter talks about the state of work of his highly anticipated album:
Peter on the video Father, Son and those days dedicated to his father:
Peter on the relationship (and tour) with Sting:
Peter on the relationship with Youssou N'Dour:
Peter about his work with an ancient passion: the drums:
Peter on working with people who know how to surprise you and how Lou Reed was one of them:
Peter on work and friendship with Richard Branson and Chris Blackwell:
Peter talks about the use of the mask in history and in these times:
More videos and podcasts about Genesis & Co. on ours Youtube channel.
More news on Peter Gabriel
Sign up to our newsletter
Sign up to our newsletter