Everything you can imagine about the band, from the early days of the pre-Genesis Anon to the last London concerts of 2022.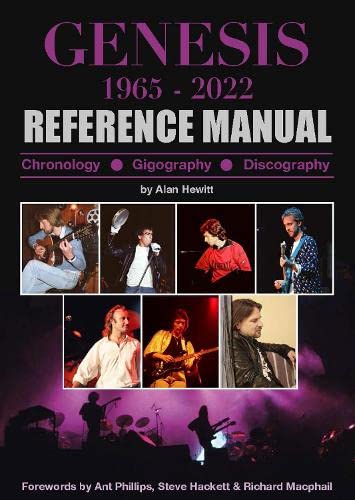 The entire career of Genesis is now wrapped up in one heavy tome. Or, as author Alan Hewitt pointed out, "the Reference Manual of Genesis".
Buy it here and, in addition to the author, help Horizons Genesis - READ HOW -:
The reference manual for everything related to Genesis details all the concerts, recordings, media appearances and more.
Both of the band and their solo careers.
The most comprehensive collection of Genesis information ever published in a single book.
The "Genesis Reference Manual" is an essential guide and reference source for everything related to Genesis.
The latest from the Band on Horizons Genesis:
Sign up to our newsletter
Sign up to our newsletter