Francesco Gazzara torna ad affrontare il repertorio prog dei primi anni '70 della leggendaria band inglese dedicandosi a interi album storici del gruppo.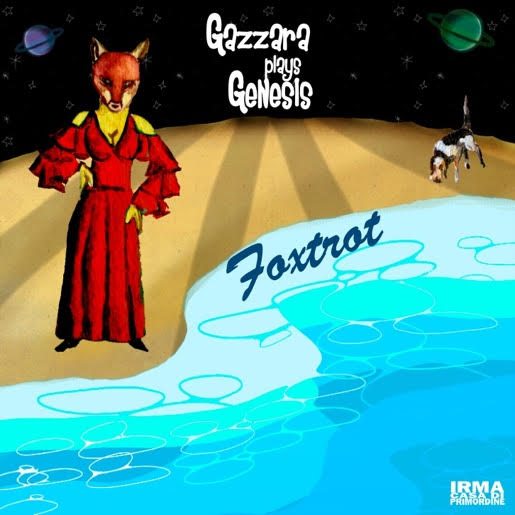 After the lucky piano-orchestral tributes Play Me My Song (2013) and Here It Comes Again (2020), also appreciated by some original members of Genesis, the keyboardist and composer publishes "Foxtrot"(release digitale su label IRMA Records - SCOPRI DI PIU' QUI), che ha compiuto 50 anni il 6 ottobre 2022.
This new interpretation of the original tracklist includes the songs already present in Gazzara's first two tributes - "Watcher Of The Skies","Timetable"And the entire suite"Supper's Ready"Preceded by"horizons"- to which are now also added"Get'Em Out By Friday"and "Can-Utility And The Coastliners"In two new arrangements with the usual acoustic and vintage sounds of the Roman keyboard player (piano and Hammond organ).
The first 100 copies of the album will only be available on the artist's Bandcamp page; you can order the CD here: https://francescogazzara.bandcamp.com.
Fifty years later, this album's legacy of modern music is still huge and Gazzara plays Genesis instrumental piano / orchestral version is a humble tribute to such beautiful music written by Tony Banks, Phil Collins, Peter Gabriel, Steve Hackett and Mike Rutherford .
The latest from the Band on Horizons Genesis:
Sign up to our newsletter
Sign up to our newsletter