Prog Magazine of 21 October 2022 celebrates the 40th anniversary of the Six Of The Best reunion in Milton Keynes.
Prog Magazine number 134 dedicates the copertina to Genesis. Read the Kindle version - CLICK HERE.
The 40th anniversary of the reunion that most prog fans have always wanted: Peter Gabriel and the Genesis is celebrated.
The story of the Six Of The Best concert in Milton Keynes in October 1982 - READ ALSO THE SPECIAL OF HORIZONS GENESIS.
Gabriel remembers the rain and stepping on stage in a coffin.
Steve Hackett tells why he only appeared for encores and wasn't on the poster.
And the Talk Talks remember getting a lot of stuff on them.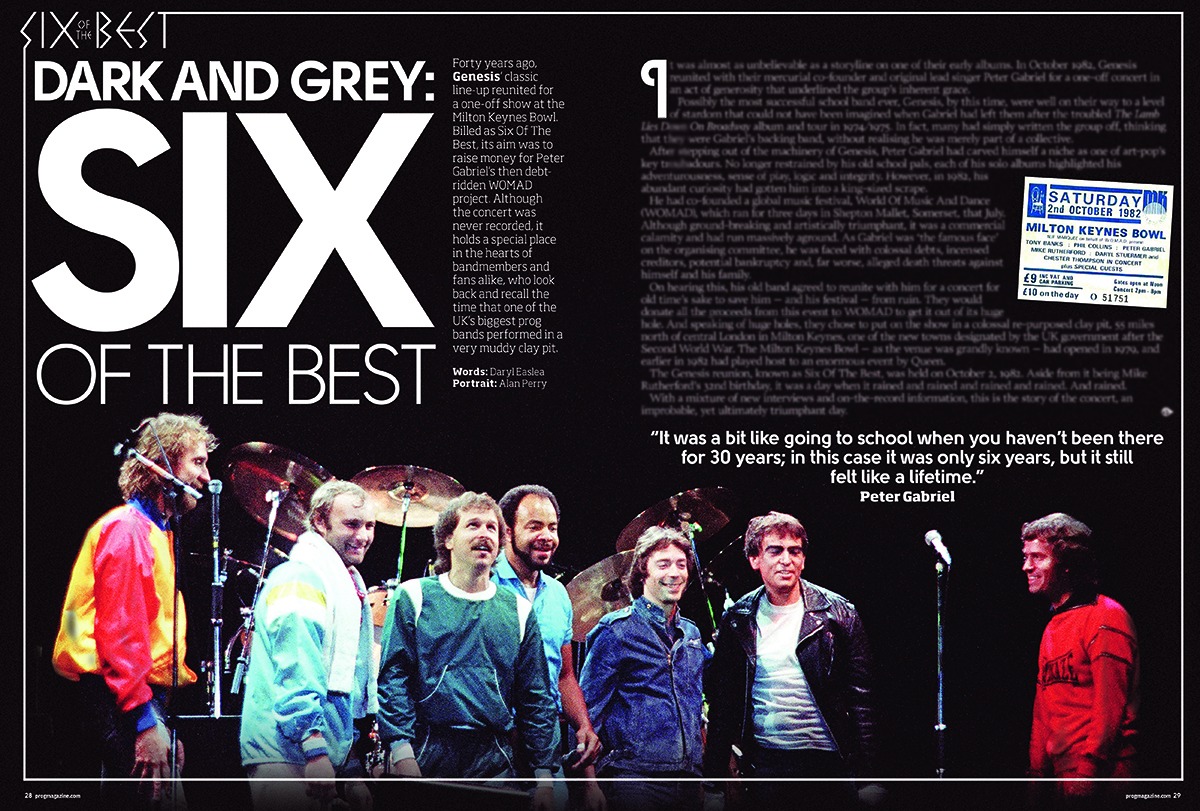 Subscribe or order your copy here:
The latest from the Band on Horizons Genesis:
Sign up to our newsletter
Sign up to our newsletter