Prog Italia has Genesis on the cover, on the occasion of the 50th anniversary of "Foxtrot". Here is the summary.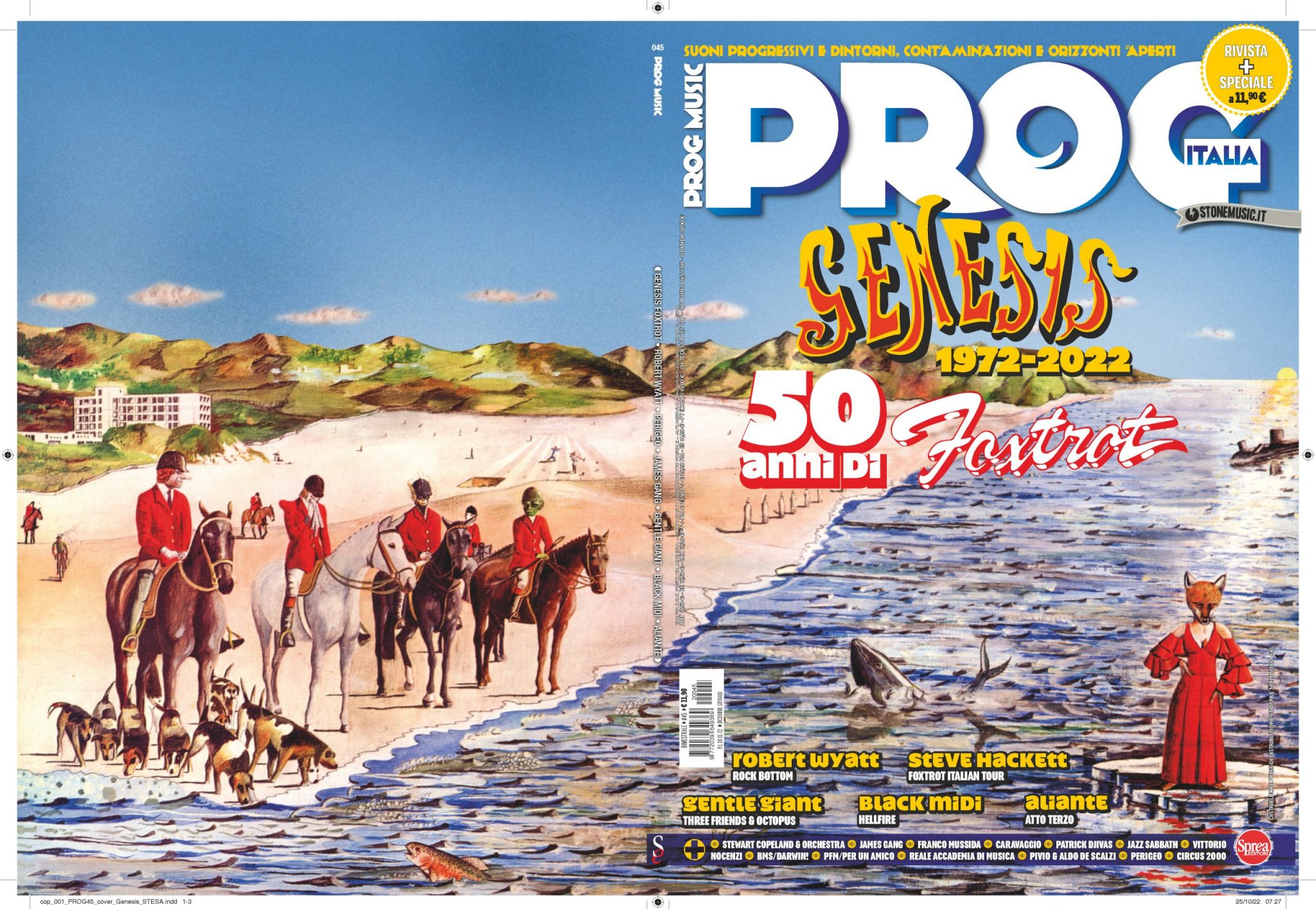 Prog Italia 19 is on the newsstands from 45 November.
«The coverstory is dedicated to the fiftieth anniversary of FOXTROT dei genesis, which for many represents the highest artistic level reached by symphonic-romantic prog. We have entrusted the long story linked to this masterpiece to Francesco Gazzara, "Genesisian" artist par excellence, who really enters "Inside" FOXTROT! Coinciding with the release of our magazine Steve hackett has decided to undertake the tour dedicated to FOXTROT, even though we had already decided to do this cover before he announced his Italian concerts. Having discovered the concurrence of things, we became media partners of the tour, as happened with i Van der Graaf Generator (April 2022), two roll-ups with our cover accompany the six scheduled dates...», writes Guido Bellachioma, the director, on Facebook.
And yet:

the box of the Opus Avantra, the first chapter of the Inspector Coliandro soundtrack, composed by Pivio e Aldo De Scalzi, albums by OAK extension di Jerry Cutillo and Phoenix Again.
«Prog Italia», Progressivamente and Archivio Ferraina present Osanna: the scuglizzi of Prog, Photo exhibition. It is held in Milan from 18/11 to 15/12 (via Muzio Scevola 4). Free admission by appointment.
Prog 45 is available on newsstands (it can be ordered from your trusted newsagent) and can be booked online at www.sprea.it/genesis.
Sign up to our newsletter
Sign up to our newsletter