Here is the program of the Genesis Day in Tolentino, which takes place from 16 to 18 July 2021.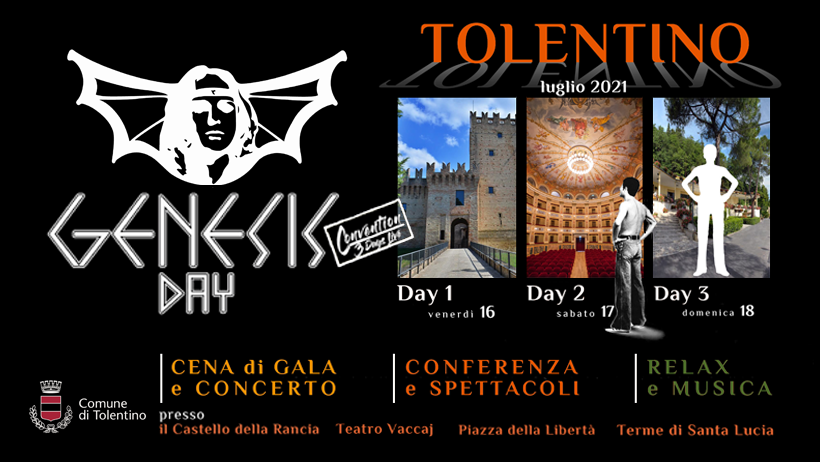 The three days of Tolentino:
Friday July 16 2021
Inaugural dinner and concert of the JAZZNESIS of Barcelona, ​​in the fabulous setting of the Castello della Rancia.
Saturday July 17 2021
16.00 pm at the Vaccaj Theater, for the first time ever, theatrical show "The CAGE, the lamb lies down on Broadway".
Watch the promo:
White Night Notes:
SQUARE OF MARTYRS MONTALTO
19.00 pm - The Coastliners - GENESIS.Tribute Band
21.00 pm - Behind The Lines
24.00 - The Cage - Genesis Tribute (Italy)
21.00 pm - SO REAL - Peter Gabriel Adventure
21.30 pm concert by FEEL COLLINS, moved from Piazza della Libertà to the Vaccaj Theater.
Sunday July 18 2021
At the Terme Santa Lucia
13.00 pm Street food.
15.00pm JAMMENICA (Sunday in jam), Genesis themed jam session, dedicated to all those who want to intervene and actively participate by booking.
21.30 pm Terme S. Lucia, "Harlequin Night", concert by the Super Band "Harlequin".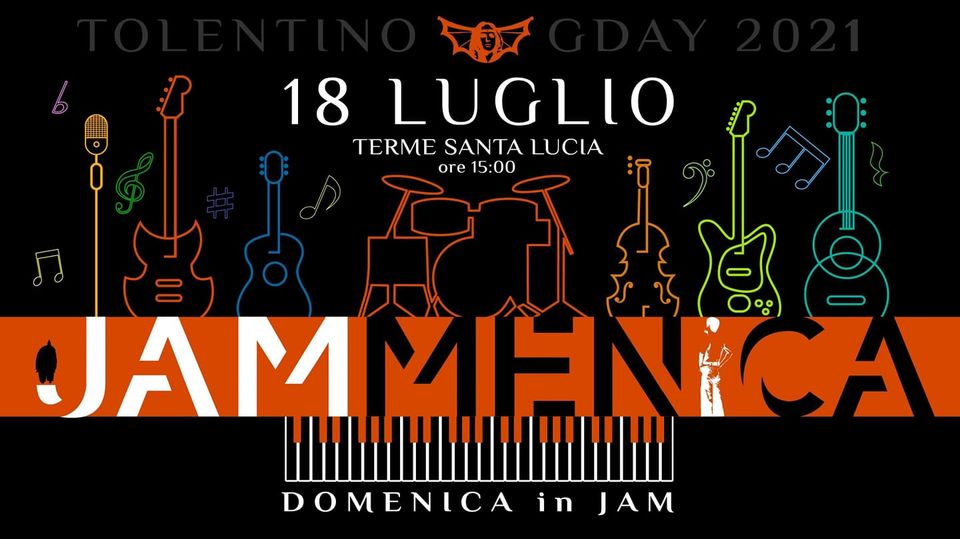 As in every edition, the concerts will be totally FREE and subject to any limitations due to the anti Covid regulations in force in the month of July.
The surprises are not over. Follow the updates below.
[su_button url = "https://www.horizonsradio.it/concerti-tribute-band/" style = "3d" background = "# dc0505" size = "5"]Search here for all the other concerts of the Tribute Band of Genesis & Co.[/ Su_button]
Report an event from your Tribute Band
Sign up to our newsletter
Sign up to our newsletter
Sign up to our newsletter