"Genesis BBC Broadcasts" is a collection of material broadcast by the BBC.
Now the wait for the box sets of performances of Genesis at the BBC is over. Pre-order the box set here CD and here in LP.
Curated by Tony Banks and their sound engineer and producer Nick Davis, "BBC Broadcasts" will be available in a 5-track 53-CD box set and as a 24-track vinyl, triple LP.
For the first time all of these tracks are being released on vinyl and, also for the first time, the majority of the 1987 Wembley concert is available in audio format.
Genesis Social Media Updates:
These two collections represent the best of the group's BBC recordings made between 1970 and 1998 and include contributions from the three singers who alternated in the band, Peter Gabriel, Phil Collins and Ray Wilson.
With bio-record notes by Michael Hann and accompanied by a 40-page booklet, "BBC Broadcasts" contains songs such as 'Home By The Sea', 'Mama', 'Duchess', 'Carpet Crawlers', 'No Son Of Mine', 'Turn It On Again' and many more.
Only some of the versions of these compositions have been officially released in the past and for this reason "BBC Broadcasts" can be considered both a collectors album and a 'greatest hits alternatives'.
It starts from the very first steps of the band's career through participation in the historic BBC radio programs 'Night Ride' and John Peel Sessions; The box also includes songs culled from the group's two Knebworth performances (1978 and 1992), their much-loved London Lyceum show in 1980 and their triumphant Wembley concert series in 1987.
Complemented by other tracks recorded at the NEC in Birmingham in February 1998, rare sessions at the BBC Paris Studios in London and the BBC Radio 2 'Night Ride' in the early 70's and the splendid live version of 'Watcher Of The Skies' at Wembley Empire Pool in 1975, "Genesis BBC Broadcasts" can be considered a real treasure.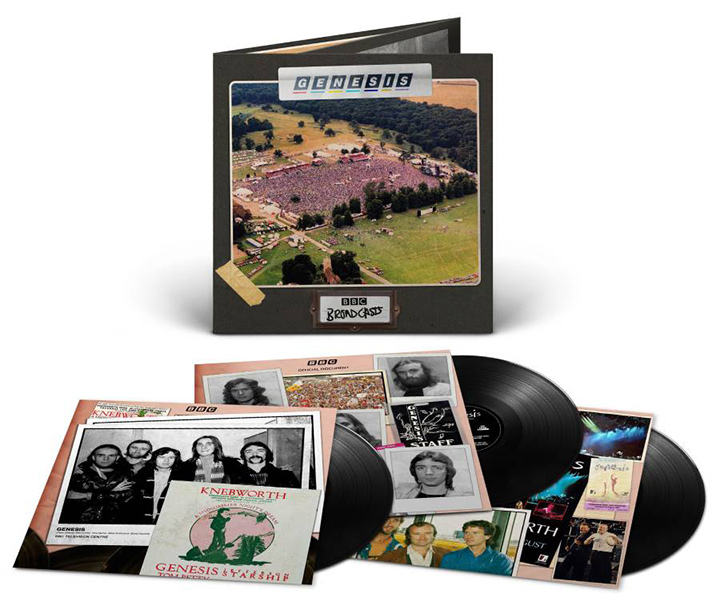 The latest from the Band on Horizons Genesis:
Sign up to our newsletter
Sign up to our newsletter