Prog Italia has published a special issue on Genesis. Here is the summary.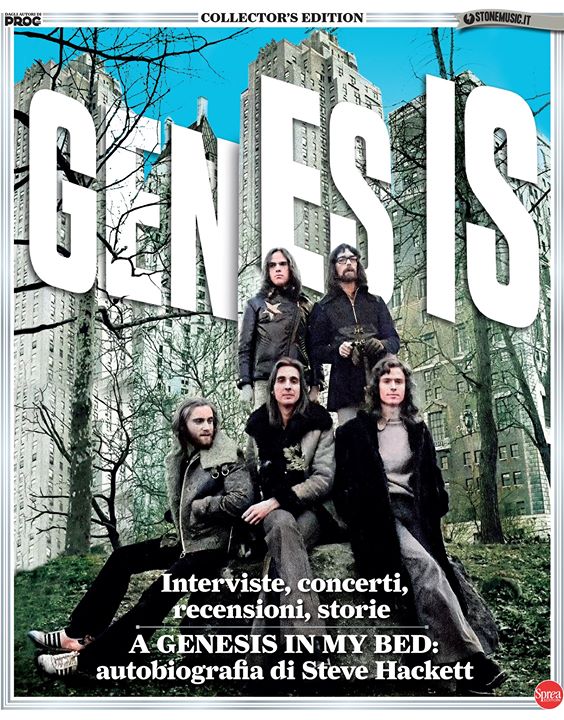 A special issue on Genesis, where the reunion, moved from November / December to April, will have 6 pages out of 106 overall.
The special will be available on newsstands (can be ordered from the trusted newsagent) and bookable online at www.sprea.it/genesis.
This is the summary of the Genesis Special (106 color pages, € 9.90):
Paul Whitehead - 2020 interview The trilogy of "Paolo Testabianca", the historical graphic of Genesis: TRESPASS, NURSERY CRYME, FOXTROT
Selling England By The Pound Inside Britannia
Sick of Genesis Collectables Over the top
Foxtrot Our true Genesis 2020 start
The reunion and other stories
Top 40 songs - the songs that fans like most
Autobiography of Steve Hackett A Genesis in my bed
Anthony Phillips Ant and the early Genesis
Richard Macphail My Book of Genesis Genesis
1969-1997 A long history through the historical reviews of their albums
Charisma Records The spirit of Tony Stratton-Smith's legendary label
Aubrey Powell of Hipgnosis studio How many photos were taken for the cover of THE LAMB! For the first time he tells every detail.
Sign up to our newsletter
Sign up to our newsletter
Listen to Genesis & Co. also on: