Here is the Tribute Band of Genesis & Co. in concert.
Please note:: due to the continuing uncertainty about the conduct of concerts around the world, always check if the event is confirmed or not.
Horizons Genesis assumes no responsibility for incorrect information, which it cannot verify.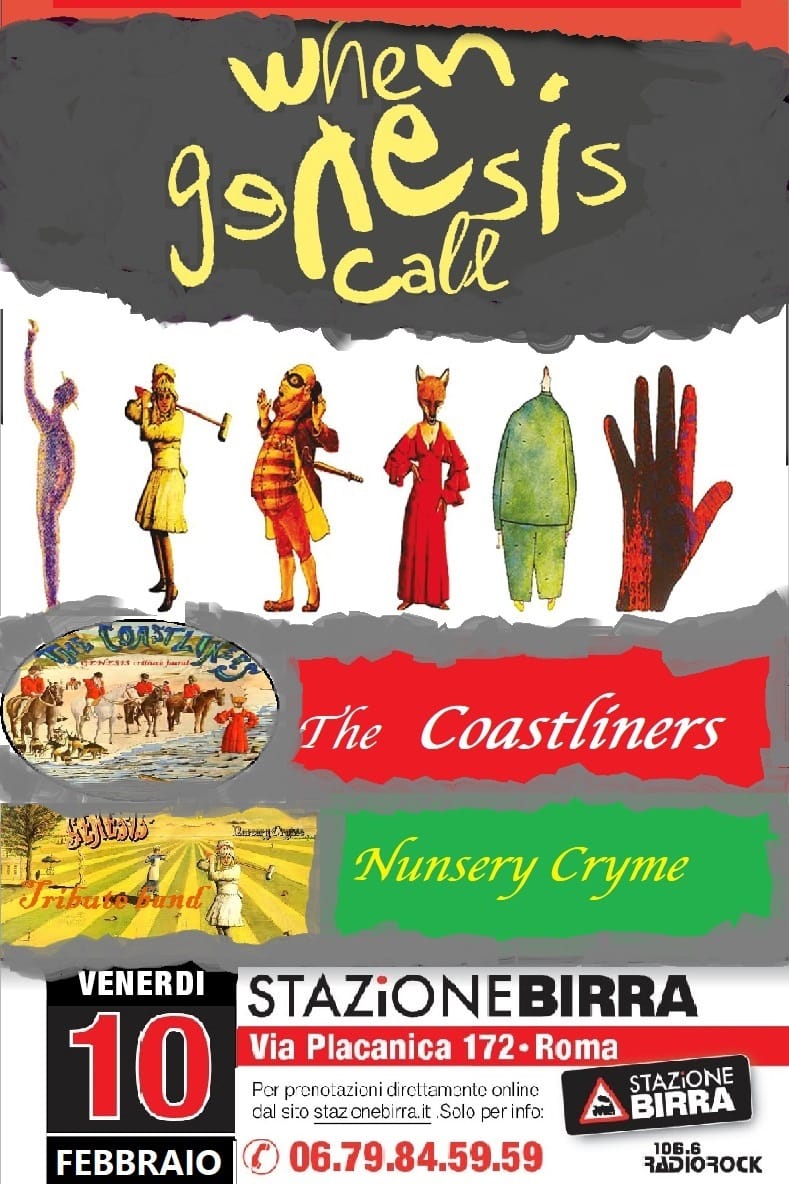 The concert will see a mix of the two musical periods represented on stage.
The first part will tell of the influence and role of the vocalist Peter Gabriel extraordinary experimenter of sounds and choreography, the second will represent the influence transmitted to the group by the new leader and vocalist Phil Collins, in the search for new less experimental musical paths, addressed subsequently to the pop/rock genre that earned them sold out live tours around the world.
To tell When Genesis Call will be the
Coastliners with the following lineup:
Flute and choirs: Andrea D'Ettore
Battery: Giorgio Cocanari
and the Nursery Crymes composed by :
Keyboards: Alessandro Fraschetti
Guitar and backing vocals: Dario Foschetti
Bass and guitars: Fabio Foschetti
Battery: Daniele Fraschetti
Opening and entry with dinner from 20,00
Concert starts at 21.30pm
Admission € 12
table reservations directly on the site www.stazionebirra.it.
infoline 06.79845959.
Report an event from your Tribute Band
Sign up to our newsletter
Sign up to our newsletter
Sign up to our newsletter