Unforgettable stories and memories, through audio, video, documents and much more.
By D.B.
30 years ago, on September 24, 1990, Anthony Phillips' masterpiece "Slow Dance" was released.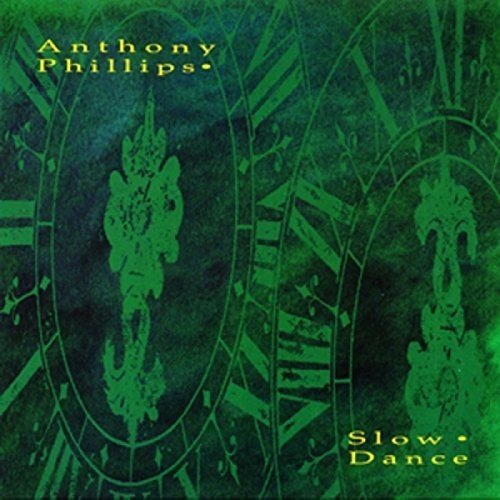 L'album è una suite strumentale di 50 minuti divisa in due parti. La musica è stata composta da Phillips ed eseguita da lui stesso con altri musicisti:
Anthony Phillips - tastiere (E-mu Emax, Roland Jupiter-8, Casio CZ-5000, Roland TR-808 drum machine), chitarre (Alvarez 12 corde, Fender Stratocaster, Yari classic, Ovation 6 corde), Gretsch basso fretless, TOM drum machine, Yamaha QX5 Sequencer su "Slow Dance (parte 2)".
Martin Robertson - clarinetto
Ian Hardwick - oboe
Michael Cox - flauto, ottavino
Tjborn Holtmark - tromba
Julie Allis - arpa
Ian Thomas - batteria
Frank Ricotti - percussioni e off spin
John Owen-Edwards - direttore
Gavyn Wright - leader degli archi
Quartetto Speachi
Ralph Bernascone - direttore del quartetto
Listen to the album:
Track list:
All the songs are composed by Anthony Phillips.
1. "Slow Dance (Part 1)" 23:57
2. "Slow Dance (Part 2)" 26:27
Nel 2017, Slow Dance è stato ristampato come digipack 2 CD/1 DVD Deluxe Edition.
Contiene l'originale e un nuovo mix stereo, un mix surround 5.1 e brani inediti intitolati "Slow Dance Vignettes".
Il pacchetto include un poster e un libretto di 16 pagine con ampie note di copertina.
1. "Themes from Slow Dance" 3:30
2. "No Way Out (Alternate Mix)" 4:23
3. "A Slower Dance" 3:36
4. "Guitar Adagio from Slow Dance" 4:31
5. "Touch Me Deeply (Demo)" 5:58
6. "Clarinet Sleigh Ride" 6:54
7. "Slow Dance Single Demo (Alternate Mix)" 7:38
8. "No Way Out (Original Mix With Drums)" 8:21
9. "Lenta Chorum"
Il titolo dell'album è stato deciso nell'estate del 1990.
Phillips ha dichiarato che "Slow Dance" era tra i tanti possibili, tra i quali "Time & Tide" e "Field Day". Quest'ultimo è stato usato per il nome dell'album di Phillips del 2005.
"Slow Dance" sarebbe stato suggerito da qualcuno alla Virgin ritenendo l'album un ottimo accompagnamento per un balletto.
Collector's Corner:
Listen to Anthony Phillips:
Sign up to our newsletter
Sign up to our newsletter