Free Multimedia Encyclopedia of Genesis & Co. Anyone can contribute to voices or create new ones. Let's build together a great GENESISpedia of all.
Peter Brian Gabriel, February 13, 1950.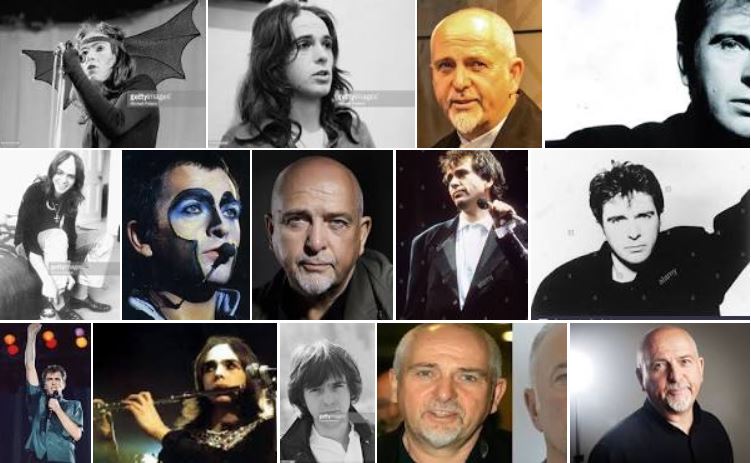 Here is Peter's musical, physical and artistic evolution through videos:
Press review:
Peter Gabriel's 70 years: "I will live or die naked and exposed"
From the most iconic group of the Seventies to a solo career: portrait of a pioneer in the construction of music without frontiers. The ex Genesis: «Expect the unexpected, everything is possible» - READ EVERYTHING
Collector's Corner:
[ebayfeedsforwordpress feed="http://rest.ebay.com/epn/v1/find/item.rss?keyword=peter+gabriel&categoryId1=1&categoryId2=175740&sortOrder=BestMatch&programid=15&campaignid=5337936211&toolid=10039&listingType1=All&feedType=rss&lgeo=1" items="18"]
Suggest a new entry (read below *):
Suggest integration to this or another item (read below *):
* Anyone who proposes a new item or integration to an existing one submits their work to the unquestionable judgment of the HR editorial staff, which verifies its content and originality (we do not need to copy / paste from Wikipedia), and accept the any subsequent corrections by other collaborators at GENESISpedia. The accepted languages ​​are English and Italian. Each contribution will be signed and will remain published, if not containing errors. External links and multimedia materials such as music, videos or images are allowed, but they must be owned by the contributor and accompanied by authorization for use by Horizons Radio. Once approved, the text will also be quoted and advertised on HR's social networks.