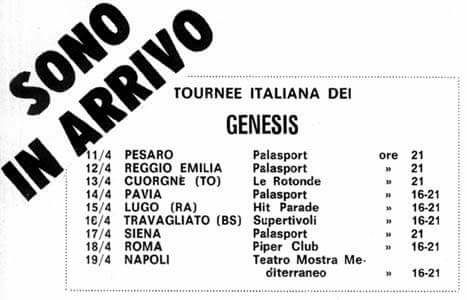 April 1972, the Genesis debut in Italy, the country that first understood their music. Here are the stages of that historical adventure.
Select Language
English
Italiano
AUDIO, VIDEO & MEMORIES (also in English)
NB The podcast is in Italian. The inserted music is available on YouTube, therefore considered to be in the public domain and used for explanatory and non-profit purposes. For any right report it to CONTACT.
Horizons Radio News