By Old King Cole -
Find the Genesis & Co. Tribute Bands concert closest to you.
Phil Collins Tribute - 
9 novembre 2019 h.20:30  UTC - 
The Crossley Club, Lightwater - 
113 Guildford Road Lightwater Surrey GU18 5RA, GU185 - 
"A Stunning Tribute To The Music, The Sound & The Energy of Phil Collins
by Andrew James, The Easy Lover."
Tribute to Phil Collins - 
9 novembre h.20:30  · UTC+02 - 
"Tribute to Phil Collins" organisé par Souffl'Events - 
Soufflenheim / CERAM:
- Samedi 14 Septembre (20h30) / COMPLET
- Dimanche 15 Septembre (16h30)
Roeschwoog / MOC:
- Samedi 9 Novembre (20h30)
"Un hommage moderne réunissant huit musiciens et cinq chanteurs qui vous fera vibrer sur les plus grands tubes de la légende Phil Collins."
L'entrée est de 12 euros et gratuite pour les moins de 10 ans.
Réservation:
- soufflevents@outlook.fr
- 06.36.91.04.25
- auprès des musiciens
Petite restauration et buvette sur place.
Chris Hayward is one of the most sought after tribute acts in the UK - and we have him here at The Blue Bell!! Chris is AMAZING and sounds just like the real thing. Normally working in HUGE theatres, he is coming back to The Blue Bell for the second time!! DO NOT MISS THIS!!
15 nov h. 20:00 · Im Wizemann · Stoccarda - 
Tickets sind bei allen bekannten Vorverkaufsstellen erhältlich unter www.gcm-konzerte.de.
Mehr Info: www.phil-online.de
15 nov h. 19:30 UTC · Exmouth Pavilion · Exmouth
So - A tribute to Peter Gabriel - 
17 novembre 2019 h. 20:00 UTC - 
LoSt LaNe Dublin - 
1-2 Adam Court, Grafton Street Dublin 2, Dublin D02 P285 - 
tickets: lostlane.ie - 
"Some of Ireland's finest musicians have got together to celebrate the career of Peter Gabriel.

Named after his 5 time platinum album SO, this show features all the hits starting with his debut solo single Solsbury Hill and the most played video on MTV – Sledgehammer.

Expect all the hits and all your favourites for this great celebration show!"
Tutti i concerti delle Tribute Bands di Genesis & Co. in Italia:
Select Language English Italiano Venerdì 9 ...
Info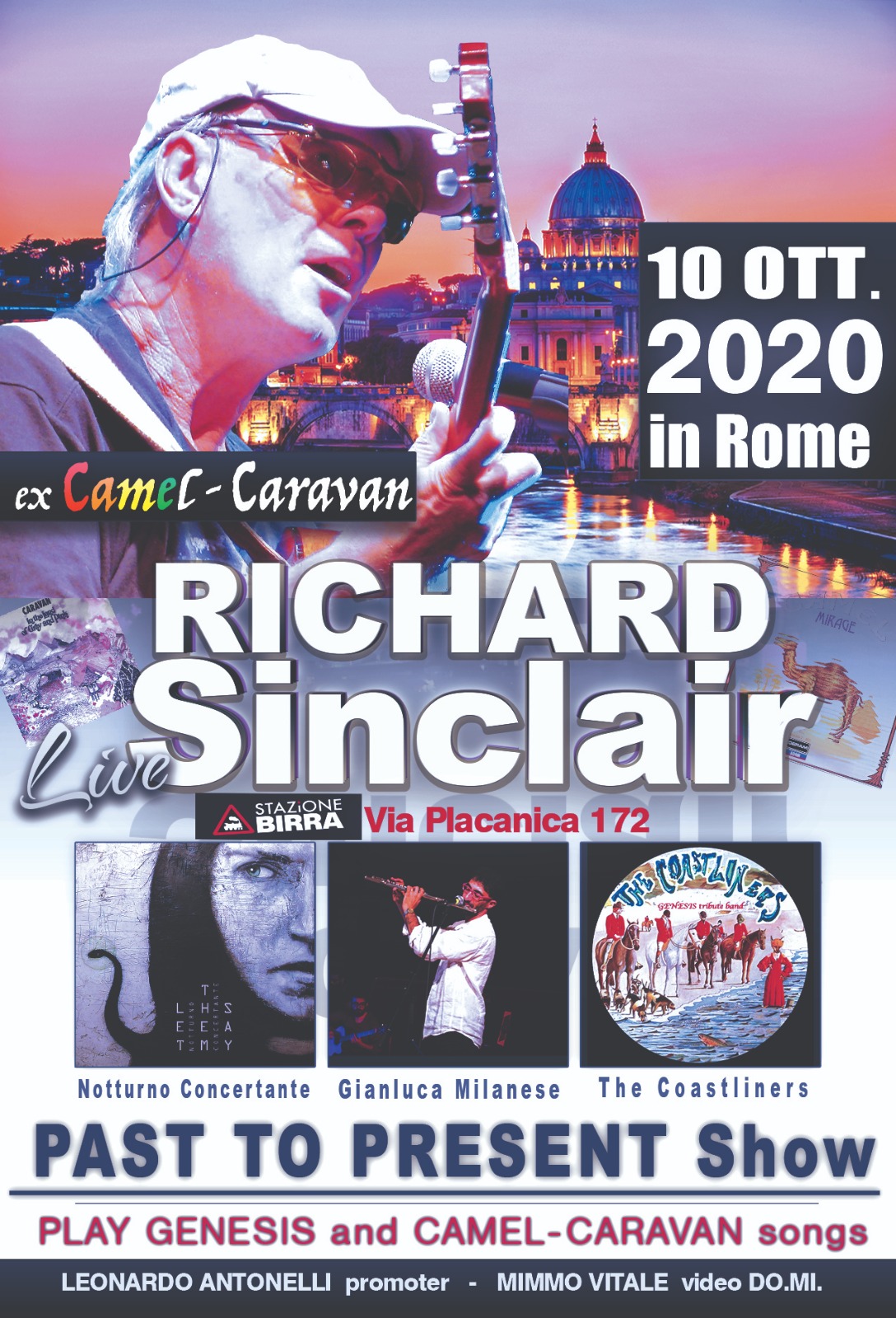 Select Language English Italiano Guarda Richard ...
Info
Select Language English Italiano Mercoledì 31 ...
Info
Segnala un evento della tua Tribute Band
Iscriviti alla nostra Newsletter
Iscriviti alla nostra Newsletter
Iscriviti alla nostra Newsletter