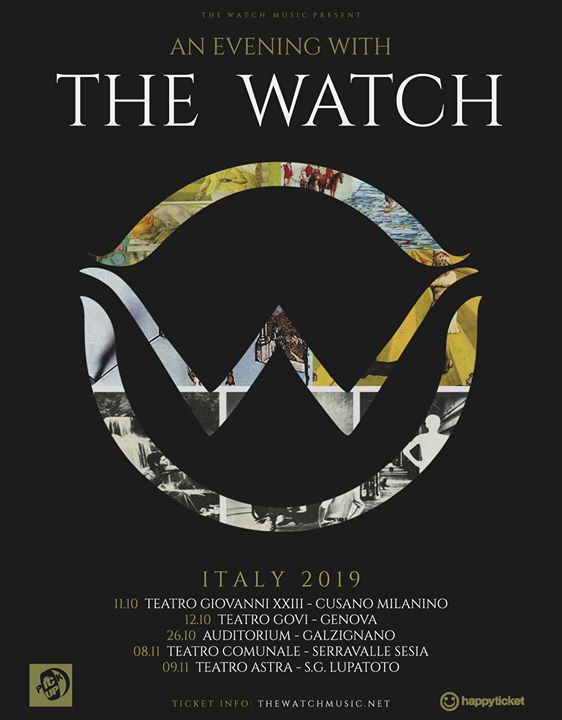 Sabato 9 novembre ore 21:00 -
Teatro Astra -
S.G. Lupatoto, Italy - 
"The Watch plays Genesis - The Gabriel Era 1970-75"

The Watch are a 5-piece prog rock band from Milan who have released eight original albums and performed stunning tributes to the iconic band Genesis. Since 2009 they have toured tirelessly around Europe, UK, USA and Canada performing shows covering multiple Genesis albums, focusing on their 1970–75 period.

No other group manages to capture the adventurousness and electricity of Genesis in their pioneering days with quite such raw emotion. The most dramatic Gabrielesque vocals and the all-round instrumental excellence of the band ensure a special show not to be missed.

Steve Hackett (Genesis lead guitarist) says: "The Watch is a band of very talented people and I recommend them."

Paul Whitehead (Genesis graphic artist): "The band who remind me most of the Genesis magic."
Clicca qui per informazioni sull'evento.