Libera Enciclopedia multimediale di Genesis & Co. Chiunque può contribuire alle voci o crearne di nuove. Costruiamo insieme una grande GENESISpedia di tutti.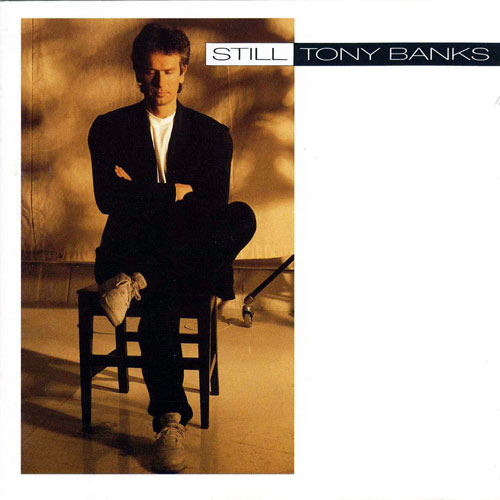 Anthony George "Tony" Banks (East Hoathly, 27 marzo 1950). 
by E.D.
Tony Banks viene descritto da Armando Gallo come una persona silenziosa, di poche parole, sin da quando era un ragazzo. Ma le rare volte che parlava, valeva la pena ascoltarlo. Gallo ricorda come fosse lucidissimo nel descrivere i piani della band nei successivi sette mesi e l'album che stava per arrivare: Foxtrot. E spiegava come le storielle che Peter Gabriel si inventava in concerto, sarebbero servite a esplicare i testi non sempre di primo impatto della band. (da Armando Gallo, Genesis: The Evolution of a Rock Band
, S&J Ed.)
Gli amici prima di tutto. Dopo la pubblicazione del secondo album, Trespass, il gruppo conobbe un periodo di crisi causato dall'abbandono di Anthony Phillips; dopo ciò, Banks voleva abbandonare il gruppo, ma fu convinto dai compagni a proseguire la propria avventura con la band senza l'aiuto del chitarrista.
Le sue Introduzioni indimenticabili, come quelle di Watcher of the Skies, Firth of Fifth, The Lamb Lies Down on Broadway. I suoi Assoli intramontabili, tra gli altri in Supper's Ready, The Cinema Show, In The Cage, Robbery, Assault & Battery, Duke's Travels/Duke'sEnd.
E' il creatore, tra le altre, di White Mountain, dei testi di Seven Stones, Harlequin e The Cinema Show. Di Firth of Fifth - ha scritto anche l'assolo di chitarra di Steve Hackett -, Time Table, Entangled, A Trick of the Tail, Mad Man Moon, One for the Wine, Afterglow.
Tony non ha suonato solo le tastiere nei Genesis. Certi suoi passaggi con la 12 corde acustica in canzoni come The Musical Box, Entangled, The Cinema Show e all'inizio di Supper's Ready sono indimenticabili. Banks è anche stato un back-up vocalist occasionale e co-lead vocals in Shepherd.
Banks è stato un innovatore del sound del rock, pioniere, nella sua carriera, nell'uso di molte tastiere e sintetizzatori particolari. E' stato definito "il tastierista più raffinato del prog rock." Ha utilizzato svariati tipi di tastiera, padroneggiandoli con una tecnica unica, in diversi brani, ricorrendo pure a soluzioni artigianali, anche durante i concerti, per poter ottenere i risultati che ricercava.
Grazie a Tony sono entrate nei testi e nelle atmosfere dei Genesis opere letterarie di fantascienza (Watcher of The Skies, One for the Wine, Heathaze, Domino), fantasy (A Trick of the Tail), il Piccolo Principe (Mad Man Moon), le atmosfere vittoriane di Cime Tempestose (è stato lui a leggere il romanzo e a riportare le influenze nel titolo e all'interno di Wind & Wuthering) e di Dickens (Home By the Sea), T.S. Eliot, La Terra Desolata (The Cinema Show - in cui c'è anche Shakespeare - Romeo e Giulietta - e La Metamorfosi di Ovidio - Tiresia), John Keats (The Lady Lies), e poi dal filosofo Protagora (Harlequin) a San Paolo (Cul-de-Sac), da Zanna Bianca di Jack London (White Mountain) a Tom & Jerry - o Gatto Silvestro - (All in a Mouse Night)
Tony risulta essere un musone, un tipo non particolarmente simpatico, con poco senso dell'umorismo. Ma in certi momenti (tra quelli pubblici, ovviamente) non è così, come in occasione del primo video in assoluto dei Genesis: Robbery, Assault & Battery. GUARDA:


"I protagonisti sono gli stessi membri del gruppo, con un barbuto Phil Collins particolarmente a suo agio nei panni del ladro [...] e gli altri tre in divisa da poliziotto (notevole il ruolo di Tony Banks che, pur prendendosi una pallottola dal brigante, nelle scene successive si muove proditoriamente all'inseguimento del lestofante)". (da Giovanni De Liso, Genesis, Behind the lines. Testi commentati (1969-1998), Arcana ed.
)
Banks attualmente vive con la moglie Margaret, in una casa a sud di Londra. La coppia si è sposata il 29 luglio 1972 e ha due figli: Ben (n. 1978) e Emily (n. 1981). E' una delle relazioni più longeve della storia del rock.
E' stato nominato Prog God 2015 agli annuali Progressive Music Awards. Tony è classificato al numeo 11 nella classifica di Music Radar dei più grandi tastieristi di tutti i tempi.
Per saperne di più leggi la biografia di Mario Giammetti: Tony Banks. Man of spells. CLICCA QUI
Salva
Salva
Proponi una nuova voce (leggi sotto*):
Proponi l'integrazione a questa o a un'altra una voce (leggi sotto*):
* Chi propone una voce nuova o l'integrazione a una esistente sottomette il proprio operato all'insindacabile giudizio della redazione di HR, che ne verifica il contenuto e la sua originalità (non abbiamo bisogno del copia/incolla da Wikipedia), e accetta le eventuali successive correzioni da parte di altri collaboratori alla GENESISpedia. Le lingue accettate sono Inglese e Italiano. Ogni contributo sarà firmato e resterà comunque pubblicato, se non contenente errori. Sono ammessi link esterni e materiali multimediali come musica, video o immagini, ma essi devono essere di proprietà del collaboratore e accompagnati dall'autorizzazione di utilizzo da parte di Horizons Radio. Il testo, una volta approvato, verrà citato e pubblicizzato anche sui social network di HR.