La tappa di Travagliato segna la fine delle due incursioni italiane dei Genesis nel loro Nursery Cryme Tour. Ma la prova che questo concerto sia realmente avvenuto sta nella ricerche svolte da Mino Profumo negli archivi del Giornale di Brescia, dove ha scovato due box pubblicitari del 20 e del 24 agosto e ri-pubblicati su Genesis in Italia. I concerti 1972-1975.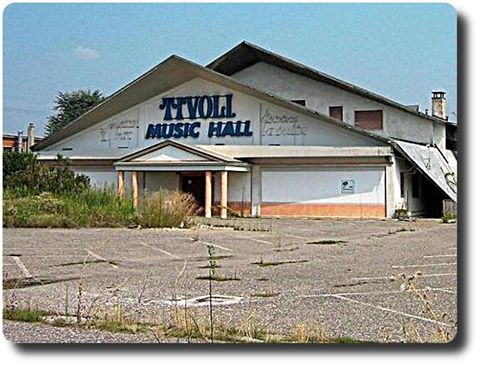 Inoltre c'è la testimonianza su metallized.it di Richard Milella, presente al primo concerto a Travagliato, il 16 aprile.
A proposito dell'esecuzione di Watcher Of The Skies, Milella non può che riferirsi ad agosto, periodo in cui il brano è inserito stabilmente in scaletta già nella forma che lo vedrà aprire l'imminente Foxtrot, mentre in aprile, come è noto, il brano è in fase di gestazione proprio durante il tour italiano. Ecco cosa scrive:
"Peter parla nella sua lingua ma fa capire che eseguirà ora un brano registrato da pochi giorni e che uscirà sul prossimo Lp dal titolo Foxtrot. Il brano lo ricordo benissimo perché ci emozionò tutti sin dal primo ascolto con quel suo incedere maestoso fra i tasti dell'Hammond: Watcher of the Skies è una pietra miliare e Gabriel lo interpretò anche teatralmente accucciandosi nei chiaro-scuri dell'organo e saltando letteralmente in alto nelle esplosioni orchestrali. 
Certa letteratura dice che il brano fu concepito durante questo primo tour in casa nostra; sbagliato, quando lo eseguirono nelle date italiane era già così bello, così completo e così arrangiato da certificare una certosina preparazione anche se su disco uscirà effettivamente mesi dopo."
Se hai ricordi di questo concerto scrivi a info@horizonsradio.it
Salva
Salva
Salva
Non perdere i nuovi contenuti.
Ascolta Genesis & Co.anche su: