Here is the Tribute Band of Genesis & Co. in concert.
Please note:: due to the continuing uncertainty about the conduct of concerts around the world, always check if the event is confirmed or not.
Horizons Genesis assumes no responsibility for incorrect information, which it cannot verify.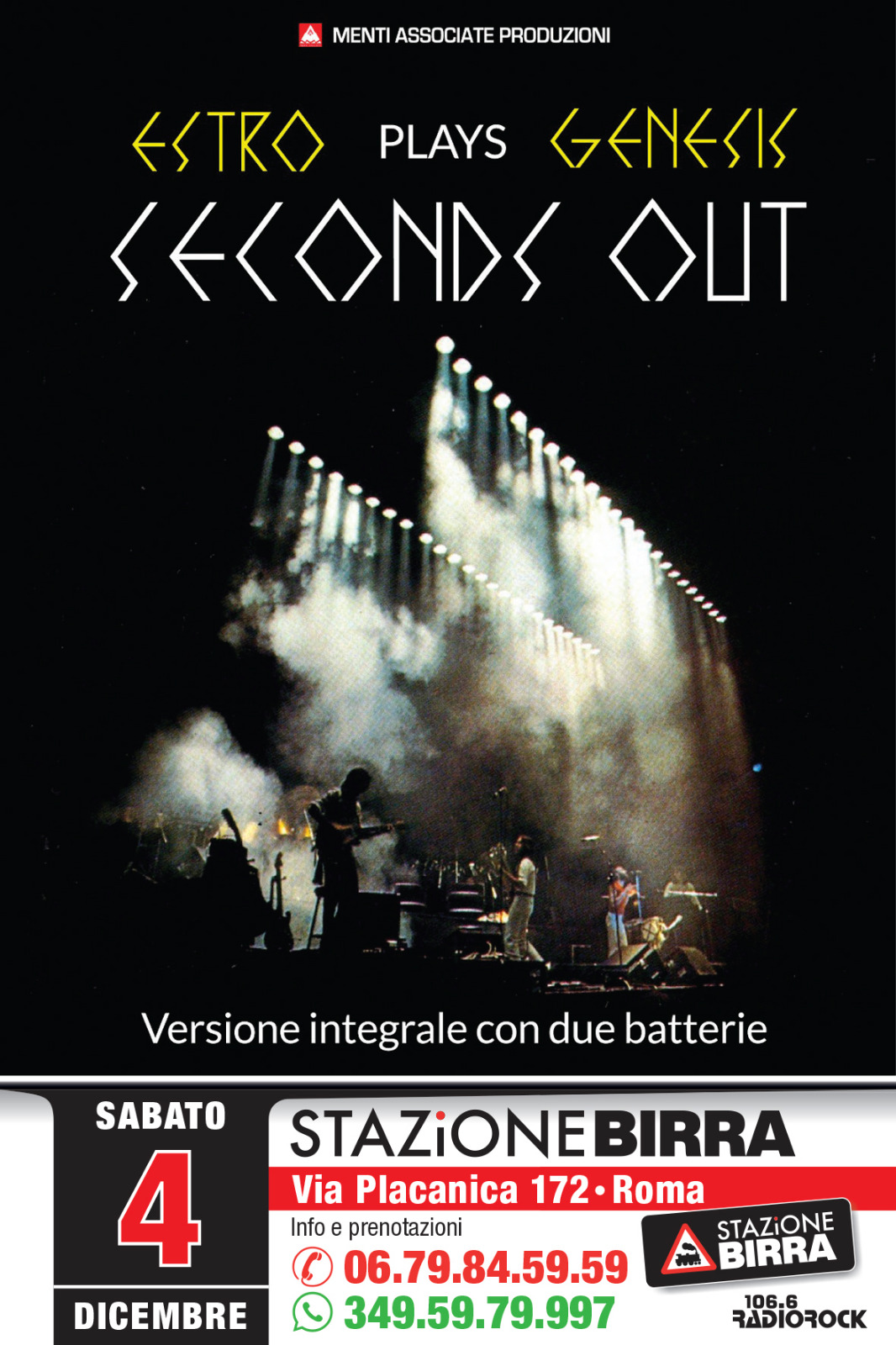 In SECONDS OUT the Estro follow the lineup proposed by Genesis in the legendary tour of 1976. So in addition to the entire Seconds Out, other pieces will be performed that were performed in that tour
ESTRO are one of the most popular (and established) bands in Italy for the care and incredible fidelity of the execution of the songs played and with the two-drum line-up, they will re-propose the masterpieces of the golden period, the one from 1971 to 1976 .
Report an event from your Tribute Band
Sign up to our newsletter
Sign up to our newsletter
Sign up to our newsletter