45 anni fa, il 20 gennaio 1973 inizia a Reggio Emilia la parte italiana del Foxtrot Tour dei Genesis (seconda data il 22 a Roma - GUARDA). Ecco note e immagini di quella serata.
La prima famosissima foto del terzo sbarco nella penisola dei Genesis, dopo le due dell'anno precedente è questa, al Circolo Cral dell'Aeroporto di Linate a Milano, in una conferenza stampa insieme ai Lindisfarne, appena arrivati in Italia. Eccola:
Il concerto fa parte del Charisma Festival, come la successiva data di Roma - sul palco con i Genesis altre band, con una variazione di date all'ultimo minuto come si vede dalla locandina qui sopra -. Ed ecco quella "giusta":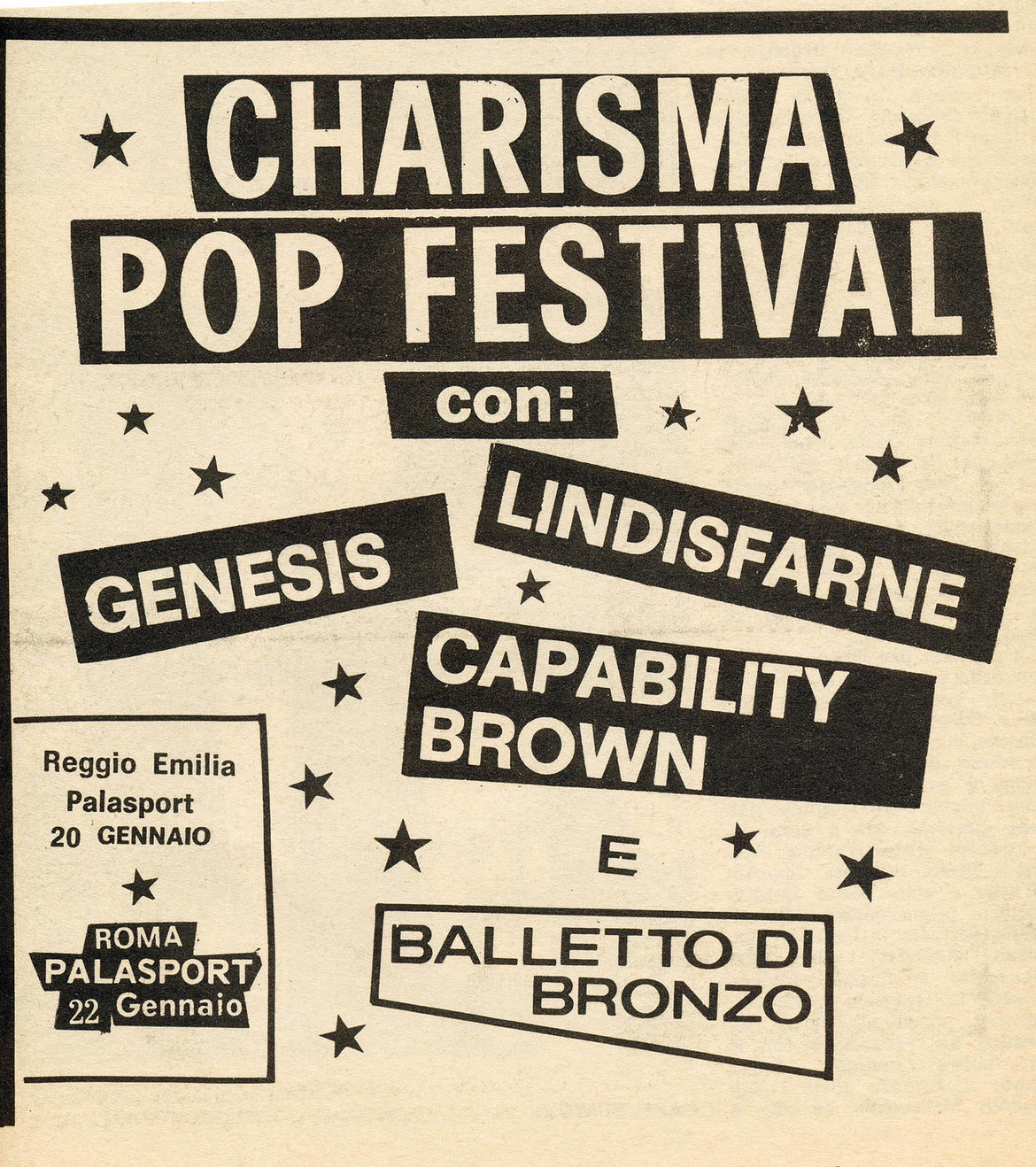 Ora la registrazione del concerto:

00:00 - Watcher Of The Skies;
11:53 - The Musical Box;
23:28 - The Fountain Of Salmacis;
33:20 - Get 'Em Out By Friday;
44:13 - Supper's Ready;
01:09:55 - The Return Of The Giant Hogweed;
01:21:28 - The Knife.
Uno sguardo ai costumi di Peter. Per Watcher Of The Skies non ha ancora adottato le ali da pipistrello, ma si presenta in scena cosi: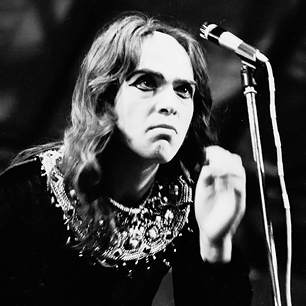 Sul finale di The Musical Box, poi, il colpo di scena. Peter  appare con il vestito da donna rosso della moglie Jill e la maschera da volpe.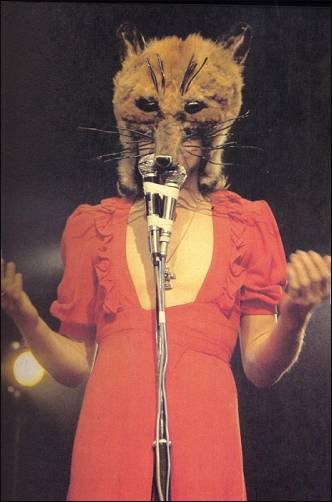 Un momento storico, questo, per i Genesis, inaugurato il 28 settembre dell'anno precedente a Dublino, inizio di un'era di maschere e travestimenti, anche se non completamente condivisi dagli altri membri della band.
Anche in Supper's Ready non sono ancora comparsi i famosissimi costumi. Peter li inserirà tra un mese nella parte inglese del tour. In Italia, alla fine di  Apocalipse in 9/8 si presenta così: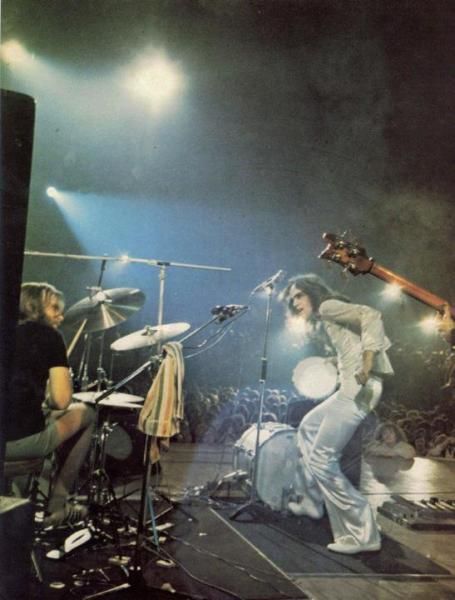 Per il bis, The Knife, torna il vestito nero, ma senza il giro di gioielli intorno al collo: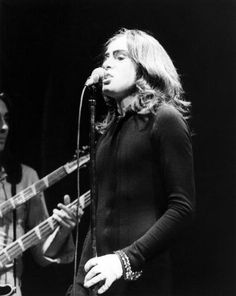 Non sono disponibili registrazioni video di questi concerti. Ma l'effetto scenico dei Genesis lo si può vedere nel filmato di dieci giorni prima al Bataclan di Parigi. Eccolo:
Ecco i biglietti della serata:
Ed ecco il Tour Programme: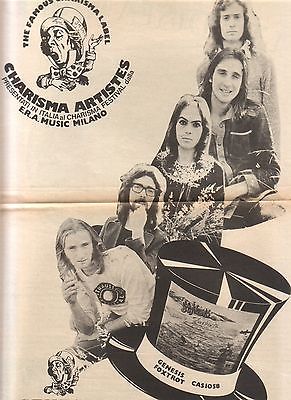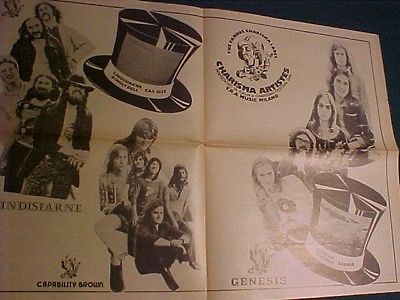 Concerto mirabilmente e dettagliatamente ricostruito da:
Genesis in Italia. I concerti 1972-1975 di Mino Profumo
"Il pubblico italiano ha l'opportunità non solo di assistere ad una performance di alto livello tecnico, ma anche di essere testimone dell'inesorabile cammino della band verso una proposta musical/teatrale che troverà il suo compimento negli anni immediatamente successivi".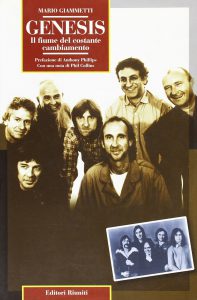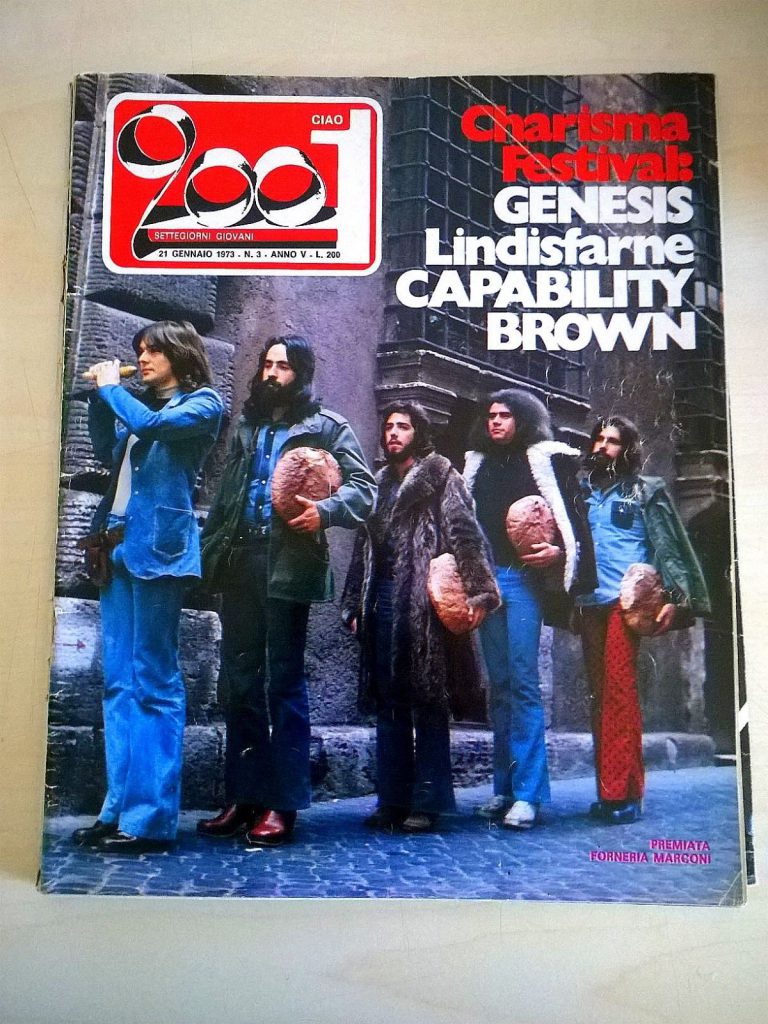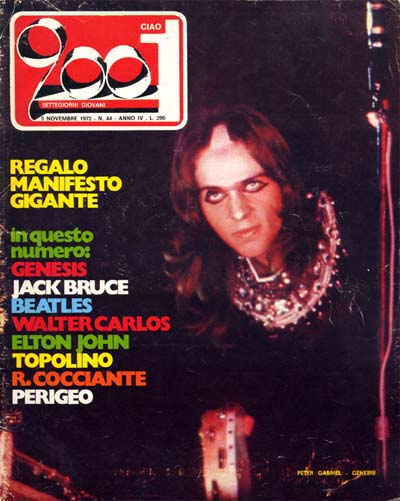 Salva
Salva
Salva
Non perdere i nuovi contenuti.
Ascolta Genesis & Co.anche su: