Pagine multimediali di Horizons Radio sulle Tribute Band dedicate a Genesis & Co. Ecco Point Of Gabriel.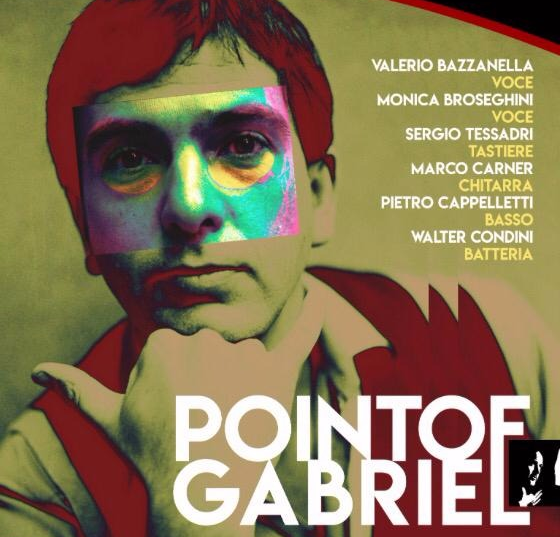 Autopresentazione (dalla pagina Facebook):
Point Of Gabriel è una band tributo alla carriera solista di Peter Gabriel.
Il gruppo è composto da Valerio Bazzanella (voce), Monica Broseghini (voce), Sergio Tessadri (tastiere), Marco Carner (chitarra), Pietro Cappelletti (basso) e Walter Condini (batteria).
L'obiettivo della band è quello di restituire al pubblico le emozioni che Gabriel nella sua lunga carriera ha saputo donare a ciascun componente del gruppo.
Point Of Gabriel propone un percorso musicale che conduce l'ascoltatore nel mondo sonoro di Gabriel evidenziandone i tratti poliedrici e le tappe fondamentali: "Solsbury Hill", "Games Without Frontiers", "Shock The Monkey", "Don't Give Up", "Red Rain", "Biko" e moltissime altre perle di uno dei più grandi musicisti di tutti i tempi.
Salva
Salva
Salva
Salva
Salva