Genesis Tribute Bands: Anyway
Multimedia pages of Horizons Radio on Tribute Bands dedicated to Genesis & Co. Here are the Anyway.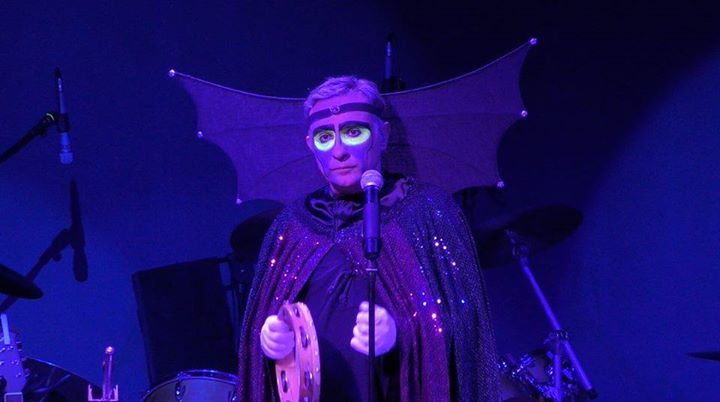 Photos from the Facebook page.
---
La band was born in 2002 and, after various vicissitudes, has reached its current formation.
The repertoire is mainly focused on the period 1970-1974, "era Gabriel", although there is no lack of references to albums after Peter's exit from the group.
Anyway have a particular attention for the original atmospheres and sounds of Genesis. Their show it also incorporates some characteristics of the concerts of the 70s, such as Gabriel's stage costumes.
The songs and the costumes however, they are partially reinterpreted, in homage to the search for a tribute that is not a copy, but also the result of a personal vision.
For some years the Anyways have been open to collaboration with other groups, both as a tribute to Genesis and to Jethro Tull and Pink Floyd.
It has met with considerable success un type of highly innovative concert, such as the "Looking for Someone Who Can Dance" show, in which Anyway presented the repertoire of the Gabriel era together with Dusk e-band, dedicated at the time Collins, with alternations between musicians without interruption.
Current training:
Paolo Lazzerini: Voice, flute, tambourine
Pierenzo Alessandria: Guitars, choirs
Moreno Ciccardi: Bass, rhythm guitar, Bass Pedals
Alessandro Jorio: Drums, percussion, vocals
Antonio Salini: Piano and keyboards
Listen to the Horizons Radio Playlist:

Save
Save
Save
Save
Save