The new album by Steve Hackett 'The Night Siren'.
Here's how the author tells it - WATCH AND LISTEN:

[glt language="English" label="English"]
[glt language="Spanish" label="Español"]

[glt language="Chinese (Simplified)" label="中国"]

[glt language="Russian" label="Россия"]
[glt language="Portuguese" label="Português"]
Listen to the album:
Watch the video of the presentation party:
And here is the first video extracted from the new album. WATCH AND LISTEN:
Click here to buy it on AMAZON
The Night Siren tracklist:
Behind the Smoke
Martian Sea
Fifty Miles from the North Pole
El Niño
Other Side of the Wall
Anything but love
Inca Land
In Another Life
In the Skeleton Gallery
West to East
The Gift
And here are some moments shared on the social of the making of the album: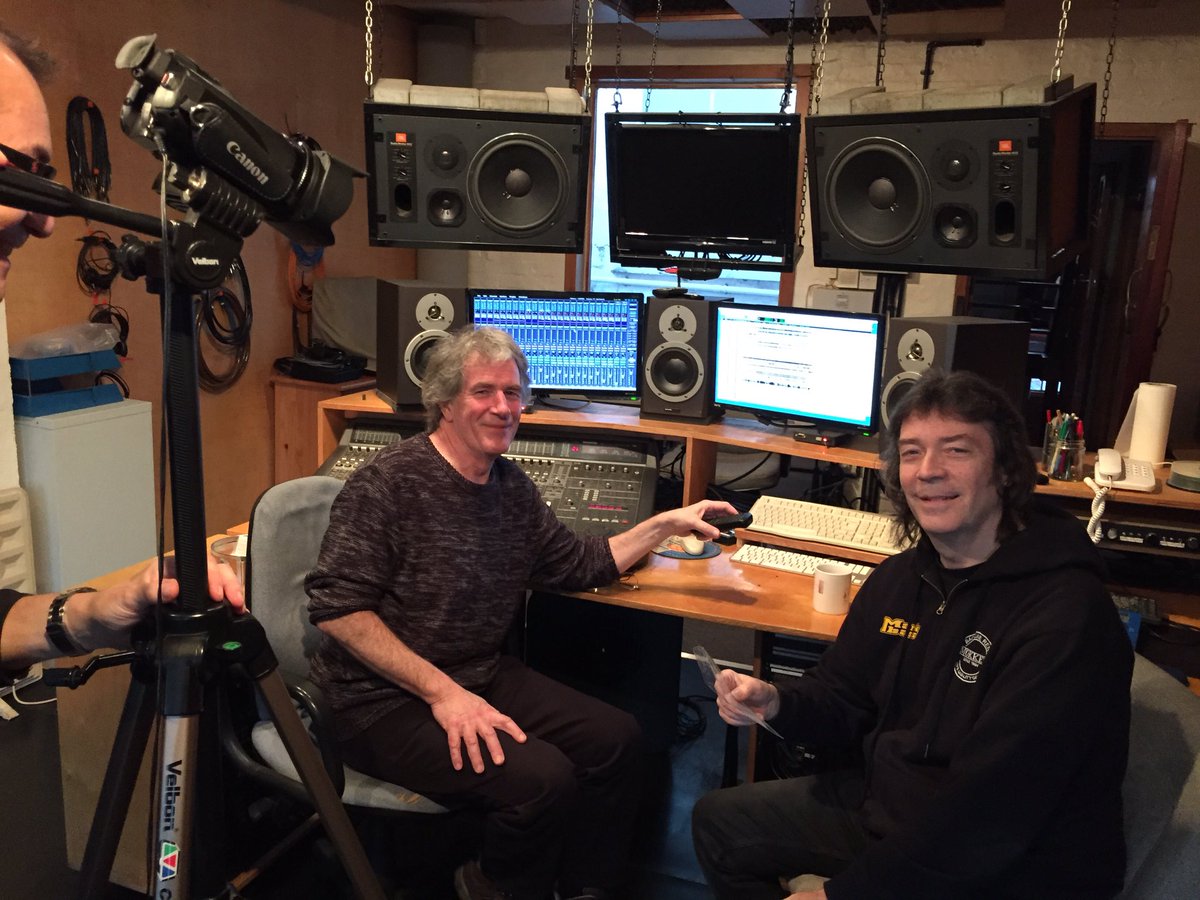 A disc that will be full of guests. The singers Kobi and Mira who come from Israel and Palestine and Nick D'Virgilio on drums participated. In addition to Malik Mansurov from Azerbaijan, Gulli Breim from Iceland, in addition to the faithful Roger King, Nad Sylvan, Gary O'Toole, Rob Townsend and Amanda Lehmann.
Some things have been recorded in Italy, some in Budapest, others in London - Steve said -, it is a outdoor disc and it has that kind of atmosphere, an international feel.
Steve has dedicated disk to his mother, "which was not very good. I'm doing it for you, this record - Steve revealed in an interview - and she already loves it. It's making her feel better, so she's already doing her job! Music should heal and that's what it's doing right now. I am happy with this. "
And here's how Steve talks about the tour in progress, between the United States (where it ended) and Europe (where it is coming).
Then Steve will also arrive in Italy with the Genesis Revisited & Hackett Classics 2017 tour. Here are the tickets for the Italian dates: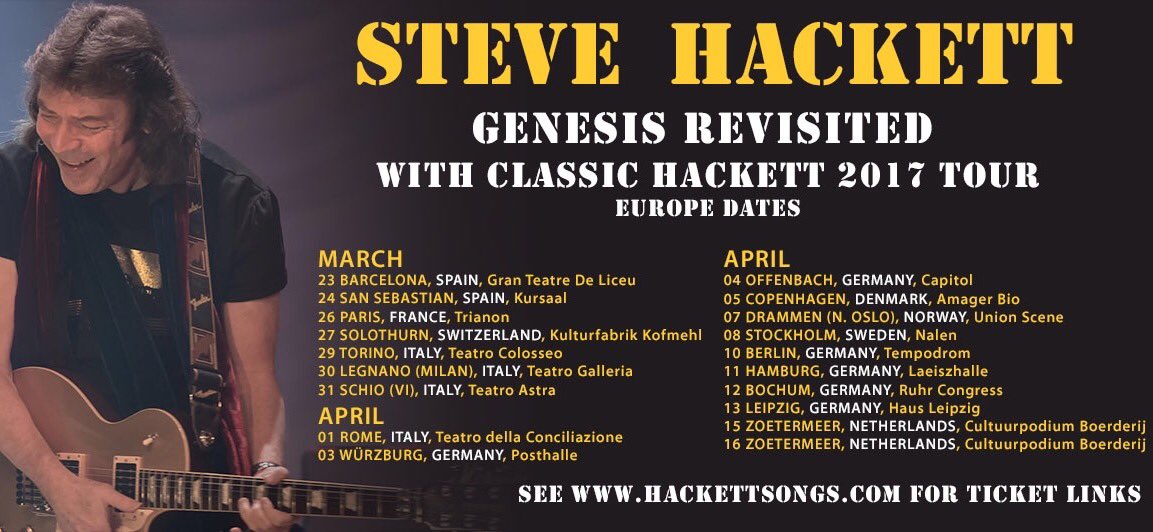 March
Wednesday 29 March - Colosseum Theater, Turin, ITALY - Tickets available on TicketOne - CLICK AND BUY
Thursday 30 March - Galleria Theater, Legnano (Milan), ITALY - Tickets available on TicketOne - CLICK AND BUY
Friday 31 March - Astra Theater, Vicenza, ITALY - Tickets available on Vivaticket - CLICK AND BUY
April
Saturday 1st April - Teatro della Conciliazione, Rome, ITALY - Tickets available on TicketOne - CLICK AND BUY
The repertoire will be a new version of his Genesis Revisited.
Le data they will see Steve playing songs from Wind & Wuthering. Also other Genesis songs will be on the lineup as The Musical Box, Inside & Out e Anyway.
"I am happy to tour a new set of Genesis & Hackett in the UK in 2017," said Hackett on its website.
With him the band faithful, with Roger King on keyboards, drums and percussion by Gary O'Toole, Rob Townsend on saxophone and flute, Nick Beggs on bass and on vocals still Nad Sylvan.
Save