On February 4, 1974 Genesis continue on Selling England By The Pound Tour. After the debut in Turin, the second date is Reggio Emilia.
Here the audio recording of the concert:
00:00 - Watcher Of The Skies;
11:19 - Dancing With The Moonlight Knight;
21:38 - The Cinema Show;
32:50 - I Know What I Like;
40:42 - Firth Of Fifth;
51:11 - Harold The Barrel;
55:57 - The Musical Box;
01:06:38 - More Fool Me;
01:12:25 - Supper's Ready;
01:36:44 - The Knife.
Compared to the Turin concert, the lineup sees an interesting variation. Instead of The Battle Of Epping Forest is inserted Harold The Barrel, song rarely offered live (in Italy Genesis had played it in Viareggio in 1972 in the afternoon concert). LISTEN to that version:

And here it is in the 1974 version in Reggio Emilia, played on this tour only in Brussels, Offenbach and Dusseldorf. LISTEN TO HAROLD THE BARRELL:
Another absolute and perhaps unique novelty is Mino Profumo in Genesis in Italy, The 1972-1975 concerts. From the photo below published by the "Qui Giovani" magazine of February 21, 1974, the feeling is that, in the end of The Knife "Peter is using the Supper's Ready fluorescent tube as well as the microphone stand".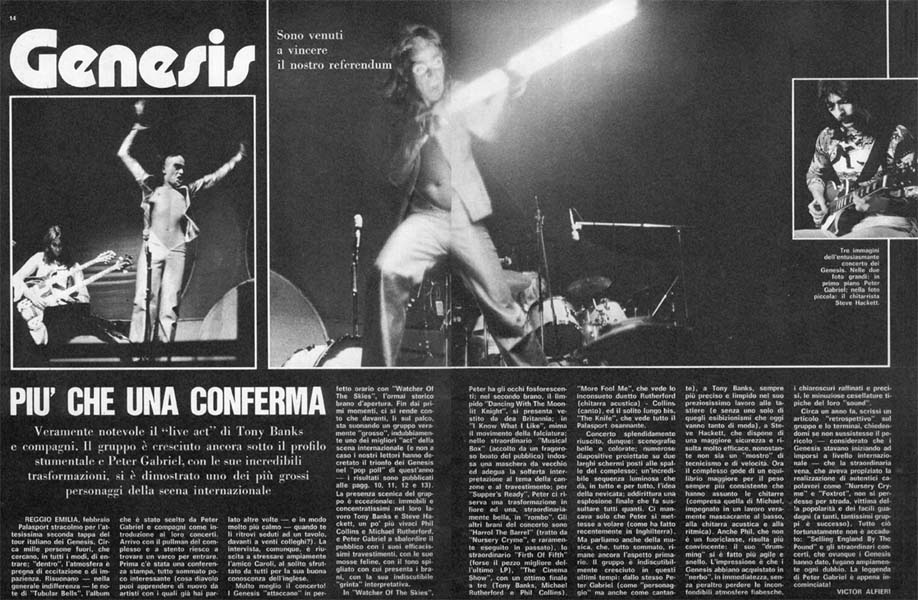 And here are others covers of those days:
Below poster and one of the tickets even if, by the way, many are without ticket and try to enter. The police react, scuffles arise, there are injuries and arrests, then everyone inside the sports hall to listen to the Genesis.
And these are two bootleg of the concert: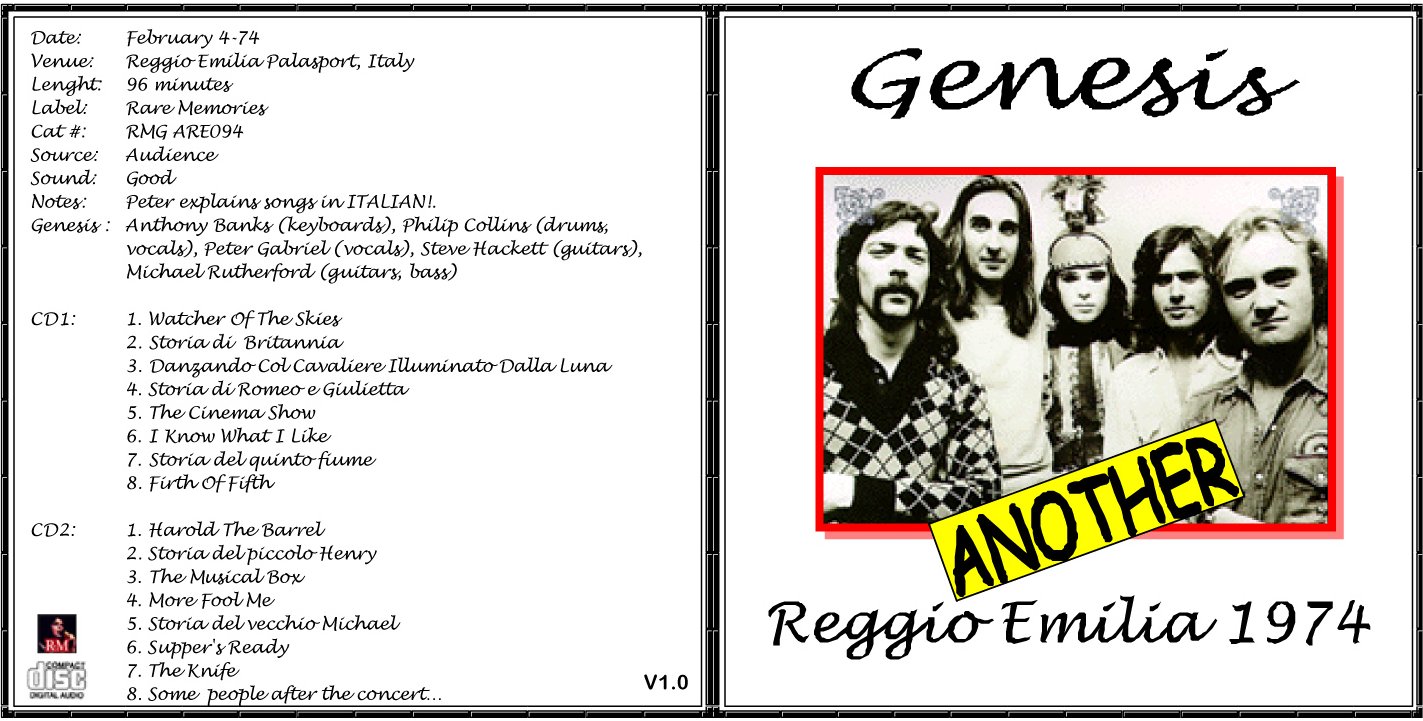 If you have memories of this concert to share in writing or audio / video send them to info@horizonsradio.it and will be published with your signature.
Save
Save
Save
Save
Save
Save
Save
Save
Save
Save
Save
Save
Save
Save
Save
Save
Save
Save