The Musical Box presentano The Black Show, una versione di Selling England by The Pound. Il tour è stato in Italia.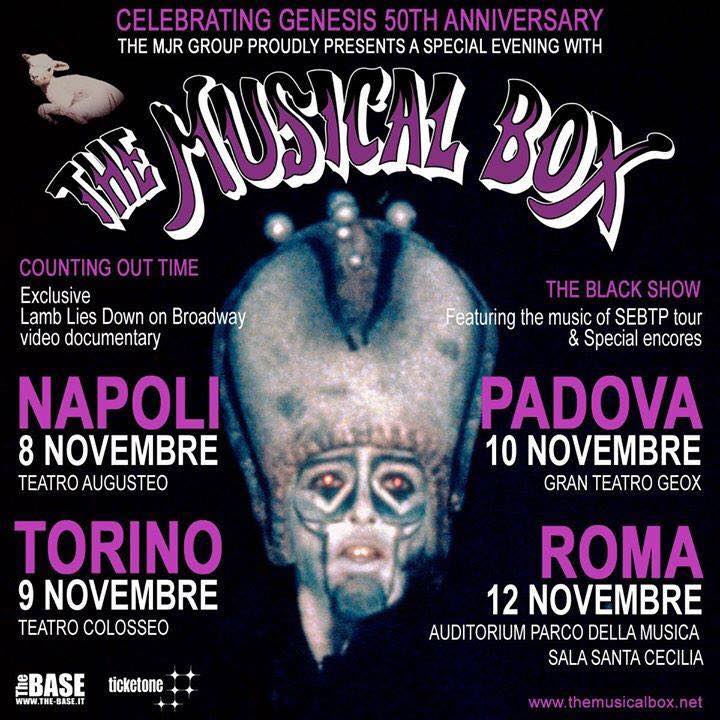 Il Black Show rappresenta una versione unica di Selling England by The Pound che i Genesis hanno realizzato solo nel tour americano del 1974. Ecco un video di quel live:
[embedyt] https://www.youtube.com/watch?v=NghJHyoEV7A[/embedyt]
Inoltre la band regala uno speciale "Lamb Set Encore" in ogni concerto, cioè 20 minuti circa di materiale dell'album doppio, dopo l'intero Selling England Show.
Un tour che ha toccato 4 città italiane:
8 novembre Napoli (Teatro Augusteo)
9 novembre Torino (Teatro Colosseo)
10 novembre Padova (Gran Teatro Geox)
12 novembre Roma (Auditorium Parco della Musica, Sala Santa Cecilia)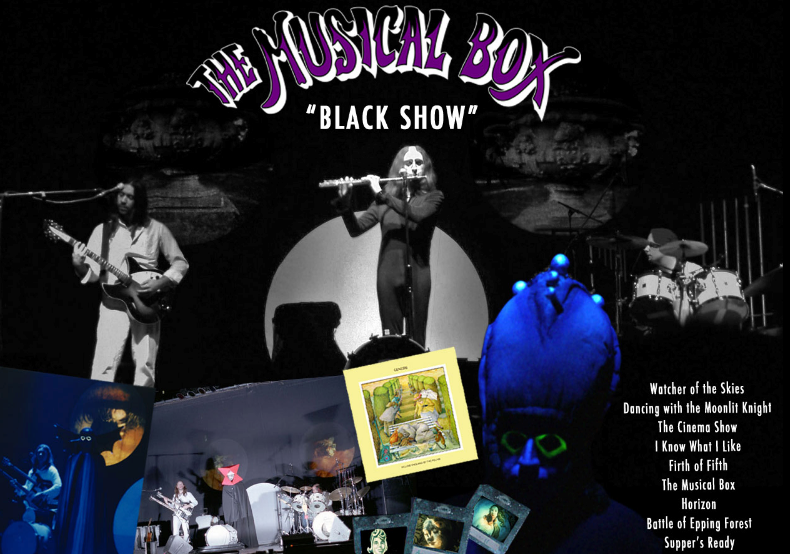 Ascolta Genesis & Co.anche su: