Il pittore tedesco Frank Grabowski per la prima volta in Italia, insieme ai The Watch, a Schio. Poi ancora insieme a Trading Boundaries (UK) per due weekend di musica e pittura. 
LEGGI L'INTERVISTA DI HORIZONS RADIO - CLICCA QUI
Guarda il video del Frank Grabowski 'Genesis, Soundtrack of my Life' Art Exhibition:
Venerdì 23 marzo alle ore 21:00  al Teatro Astra, in via Battaglione Val Leogra, 45, a Schio (VI),  i The Watch ritornano con il loro European Tour e propongono FOXTROT il quarto album dei Genesis.
Simone Rossetti, Marco Fabbri, Valerio De Vittorio, Giorgio Gabriel e Mattia Rossetti saliranno sul palco del Teatro Astra di Schio a suonare Watcher of the Sky, Supper's Ready e molti altri brani.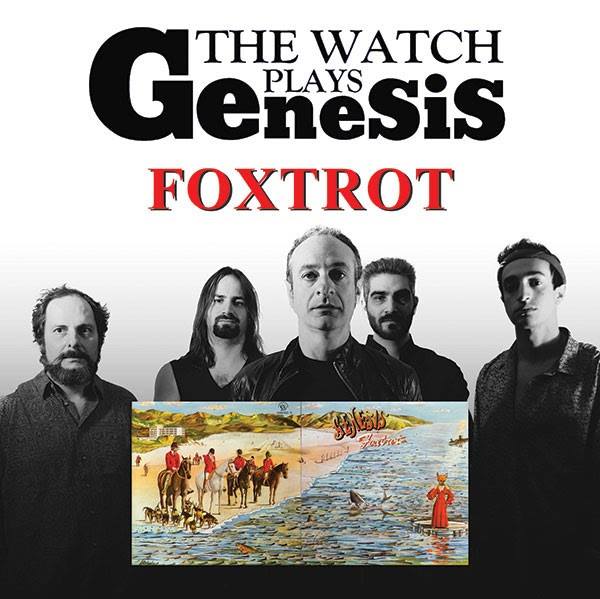 BIGLIETTI IN PREVENDITA al prezzo di Euro 15 :
► direttamente online via Paypal, con consegna in busta nominativa la sera del concerto, scontato il diritto di prevendita, assegnazione del posto da parte nostra in modo cronologico secondo giorno e orario d'acquisto, posti vicini numerati: http://ticket.schiolife.com/prenotazione-posto_lit_68_262.asp?id_concerto=60
► on-line Vivaticket con scelta del posto diretta: http://www.vivaticket.it/ita/event/the-watch-plays-foxtrot/106367
► presso i punti vendita: https://www.facebook.com/events/973324312806905/
Clicca qui per le informazioni su The Watch.
Clicca qui per informazioni su Frank Grabowski.
Easter  Genesis-Weekend with The Watch, Dale Newman, Richard Macphail and Frank Grabowski.
Tickets
Fri 30th March - http://bit.ly/2FGWuaT
Sat 31st March - http://bit.ly/2DktmAU
Box Office - 01825 790200
"On Friday 30th March, in support of The Watch, Mr Dale Newman will be celebrating his new album launch at Trading Boundaries!
Dale was not only Genesis' Guitar technician, Studio Manager & Mike and Tony's go to guy for some 40 years, but has performed on various solo records including lead vocal on Anthony Philips' Bleak House (found on the album Sides), 
Steve Hackett(Please don't Touch) and Mike Rutherford (Acting very Strange). 
Dale will be performing some of his tracks from his new album acoustically and will be treating us to some anecdotes from his time with Genesis on Friday night.

The Watch will be performing a first half of Peter Gabriel classics followed by a live performance of the album Selling England by the Pound in it's entirety.

On Saturday 31st March we are profoundly happy to welcome Mr Richard Macphail to our stage (who for those in the know was the sixth member of Genesis in the early days, tasked with looking after the band). A fellow classmate at Charterhouse, Richard will be reading a couple of chapters from his new book about Genesis and taking a Q and A from the audience.

The Watch will be performing two sets of classic early Genesis, a must see for any Genesis fan!" da https://www.facebook.com/frank.grabowski.art
Ascolta Genesis & Co.anche su: