Interview with German artist Frank Grabowski who will exhibit his works  for the first time in Italy, in Schio, at The Watch gig and again at Trading Boundaries (UK) next weekend. Get ready for two great weekends  of music and art.  
By Eugenio Delmale
Frank, as a painter, what attracts you to Genesis?
F.G.: Their music is so complex, it's all like small symphonies. Although I do not understand all the lyrics, the mood is beautiful and emotional. It is always very exciting to play with the lyrics and to think about what's behind them. Sometimes I play with a song in my mind for weeks and months until the brainchild comes out.
Why Genesis and not another band?
Everyone will eventually become a fan of a musical genre, one loves metal, or hip-hop maybe, it's always a question of contemporary taste. I discovered Genesis as a teenager and they have been a part of me ever since.
What attracts you to their music?
I was born in 1959, my brother in 1949, and we played in a Beatles Cover Band rehearsing in my parents' house basement. So I came in contact with music very intensely when I was 6-7 years old. At the age of 15 I went to my first concert of the Krautrock bands Hölderlin and Grobschnitt, who also did a bombastic show. 
I heard from a friend for the first time about the album "The Lamb Lies Down On Broadway" and I bought it, even though I did not have a turntable yet. It was not until 1976 that I was old enough to see Genesis' legendary concert on the Loreley. My friends, fans of Yes, Weather Report, were also fascinated. Bill Bruford was then their drummer. At that time the musicians were gods to me and unapproachable, I remembered when I was backstage in the same place with Steve Hackett 30 years later and got goosebumps again.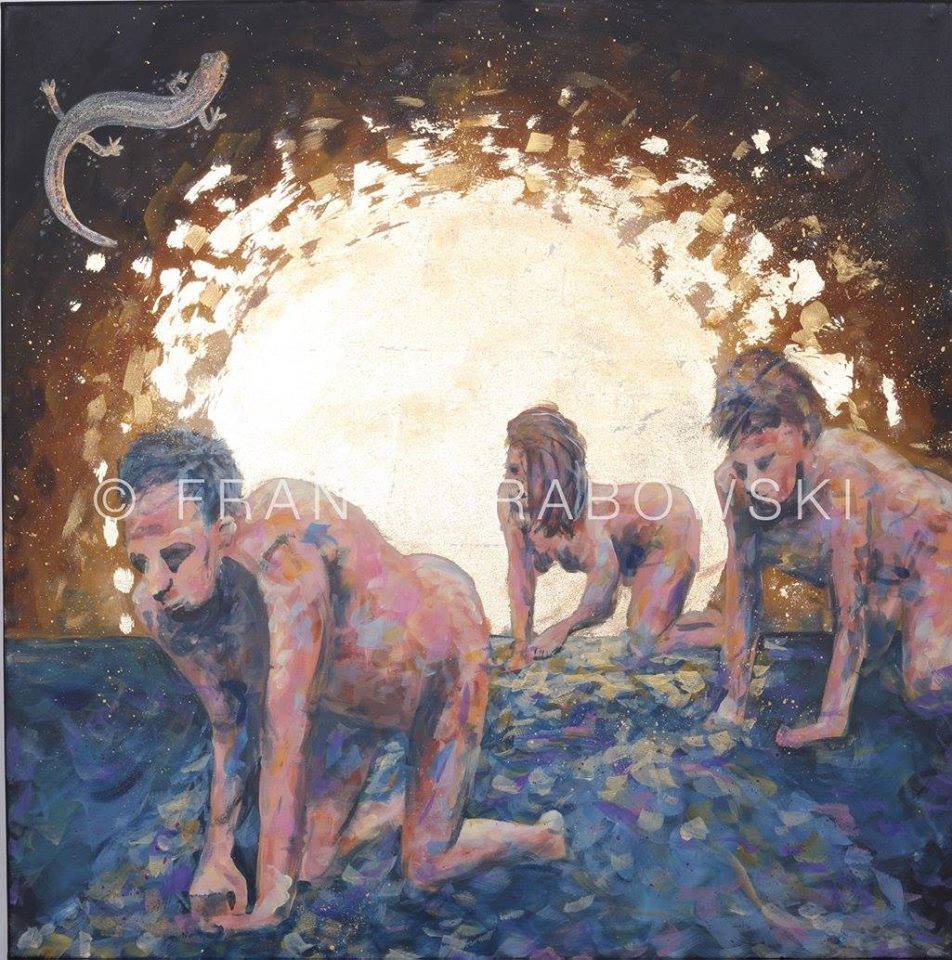 What is your favorite period in the career?
The last years are the best. I found my way late, but I have no regrets. For many decades my wife had an art gallery and I was vice chairman of an art association. Only when I got rid of everything, the knot burst. The decision to leave everything behind and start again with the music of Genesis was absolutely right and coincided with the release of "Genesis Revisited II". Since then, I've been buoyed by a wave of approval from fans around the world. That's beautiful and priceless.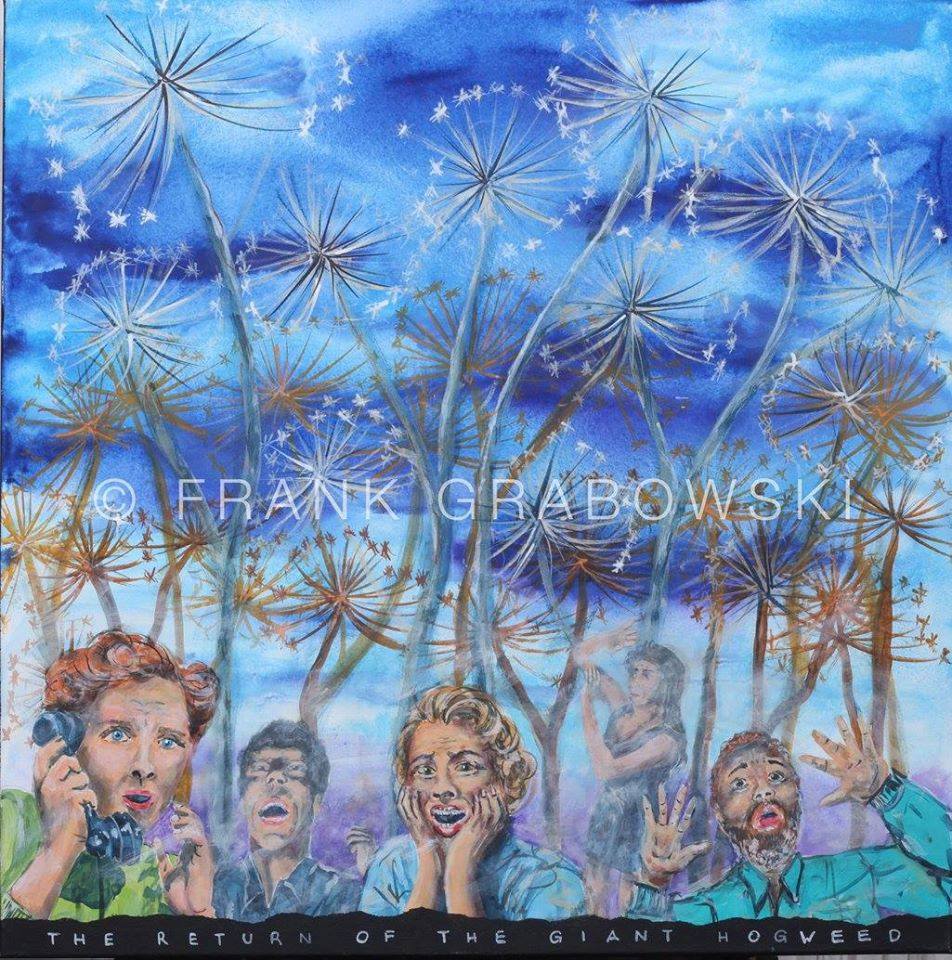 Which Genesis bandmember has a "pictorial" face?
I think that's a very easy question, Peter Gabriel, of course. At the beginning of his career the many costumes, and later he changed visually also due to age. I remember my first PG concert 1977 in Cologne, I saw him live for the first time and was very sad to have never seen him with my favorite band. A brilliant artist.
Which Genesis song or music atmosphere is more "pictorial"?
Clearly "Supper's Ready" : this is the symphony of the prog.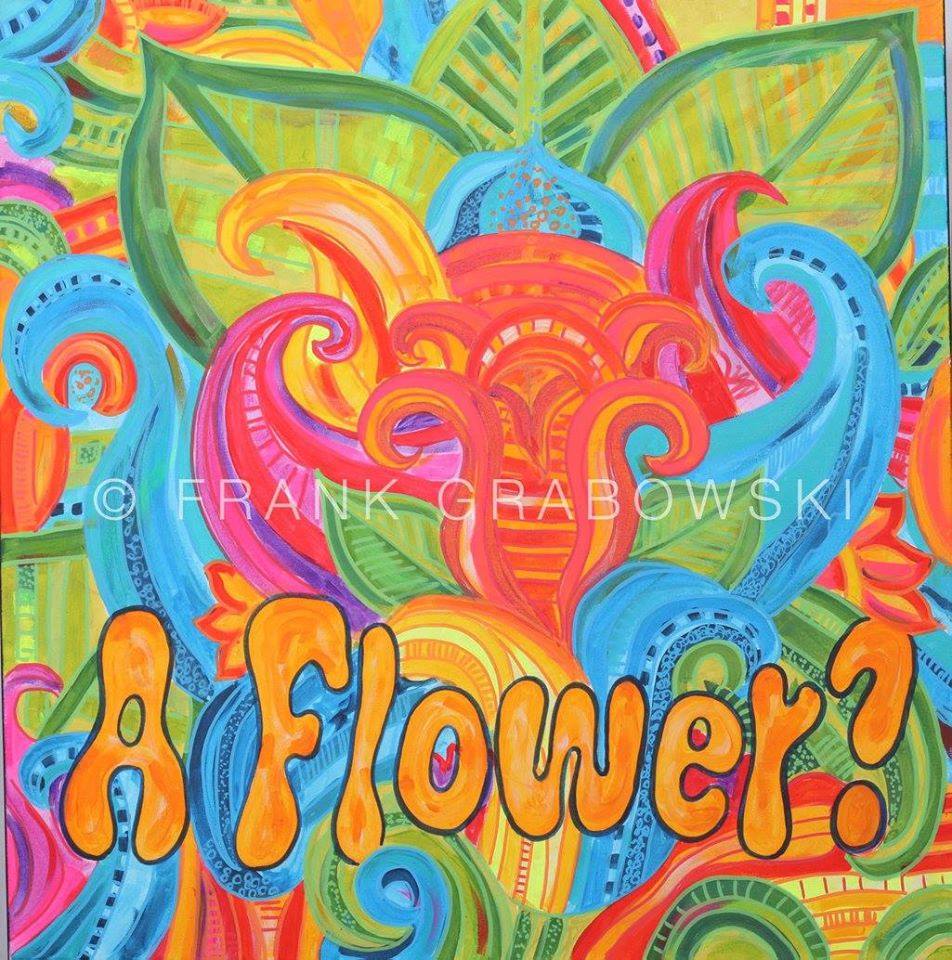 How do people react to your Genesis paintings in exhibitions?
So far I've had a positive response, people are excited about the idea of ​​visualizing the music. I showed the pictures for the first time in October 2016 in Fuggerschloß with Jo and Steve Hackett and Nad Sylvan as guests. In the exhibition, a man came to me and bought two pictures before the opening, now it has bought a lot of other pictures and he is not the only crazy fan... I get today at the concerts already orders for other reasons. I would never have dreamed that. And the man is the organizer of the The Musical Box tours in Germany and even in Brazil. He said to me I should go on tour with The Musical Box, first of all I thought the guy was crazy but I thought it over for the first time and went on tour in November 2016 with the band. In the spring of 2017 with Steve an appointment in Germany and in the fall again with The Musical Box. Therefore, I came up with the idea to move across the borders and visit Italy and UK.
Is this your first exhibition in Italy?
Yes it's my first show, but the idea for "Soundtrack of my Life" was born in Italy. We have friends all over the world through the music and a few from Italy. With a few friends we met Steve for a concert in London and had a wonderful time together. Here I also gave Steve his first portrait. In 2015 my wife Angelika and I vacationed in Grosseto, Tuscany, and met friends again. Our friend Luca was then on the city council of Grosseto and showed me exhibition possibilities. From the Chiesa dei Bigi as a showroom I was immediately enthusiastic and wanted to hang in the niches of the altars and on the balcony Genesis portraits and present below the pictures to the songs, I had not made a brush stroke but already the pledge of Armando Gallo and Steve Hackett to come to Italy. Armando would have been to the Venice Film Festival in the country. Unfortunately, the people in charge in Grosseto never gave their consent, there were local elections at the time and they wanted to wait for the result. So the exhibition came first to Germany.
Did you know that Italy was the first country were Genesis became famous? 
Yes, I know that, I own the Genesis Bible of Armando. 
Do you already know The Watch, who'll play in Schio next Saturday? 
I'm friends with some band members on Facebook and have already seen something on YouTube. Simone Rosetti is very charismatic and the voice sounds very good. I will meet him in Schio for the first time in person and I am really looking forward to the evening. I will now also use their own music, I think they deserve it.
Next Easter you'll be at Trading Boundaries in the UK. Could you tell us something about the event?
I asked Michael Clifford from Trading Boundaries if there was an opportunity for an exhibition and immediately got a YES. This is fantastic for me as an artist, after all, they are the gallery of Roger Dean. We went to the Cruise to the Edge in 2014 and, of course, visited Roger's exhibithion and met the people without knowing that we would meet again. They host a Genesis weekend with two concerts of The Watch support on Friday is Dale Newman and on Saturday Richard Macphail will read from his book. On all days my show will be open and on Monday will visit Steve and Jo us.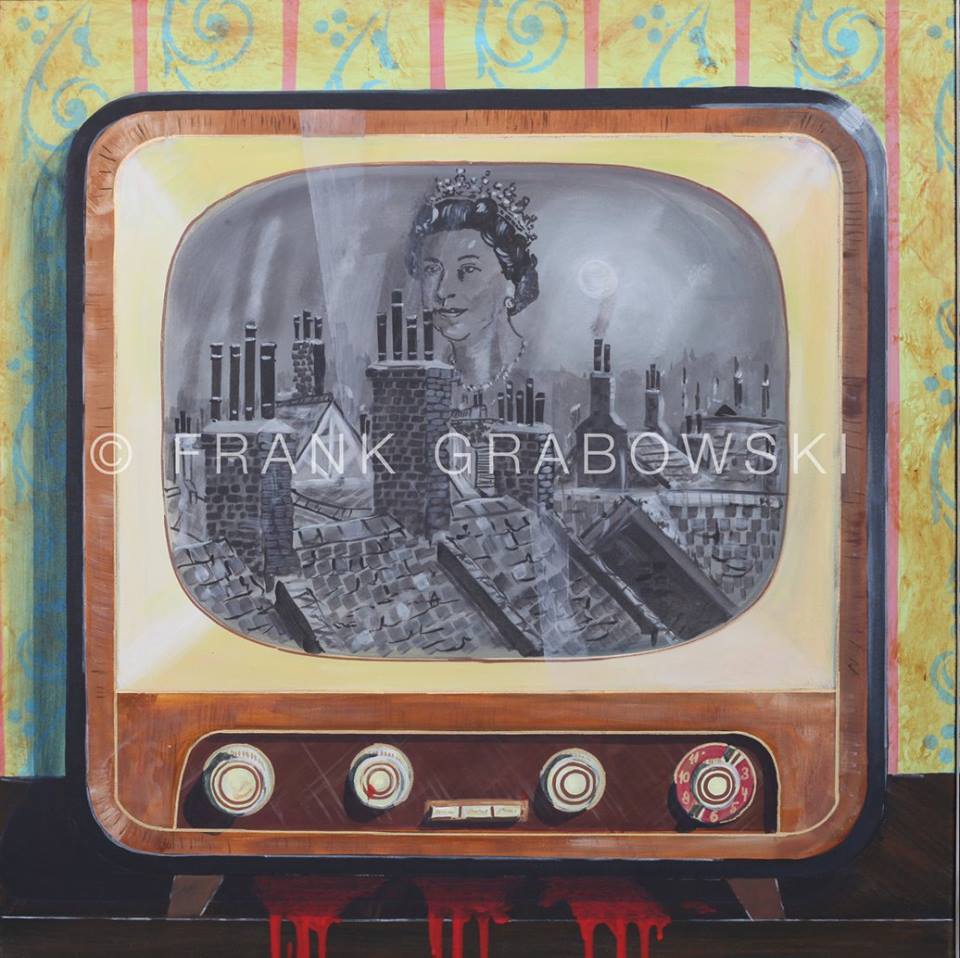 Which Genesis former bandmate do you know personally?
Of course, Steve, such a friendly and modest artist just makes all fans of the Prog era happy. Last year I also met Richard Macphail at the aftershow party of Steve's England tour in London. The rest of the band I have always seen with the distance of a spectator, but I'm curious what the future brings.
We see some Chagall and Magritte in your works. Were you influenced by these painters? 
Yes that's true. In the past I used to paint on the picture frames for art prints by big painters. That was a good school: Chagall, Miro, Kandinsky, van Gogh, etc.
I am self-taught but have deepened my craft in many years and at some point began to teach my knowledge. I like to drive with some people. For example to Italy to paint together, to cook and to drink a delicious wine, that is always a special experience for me unfortunately I have too little time for it.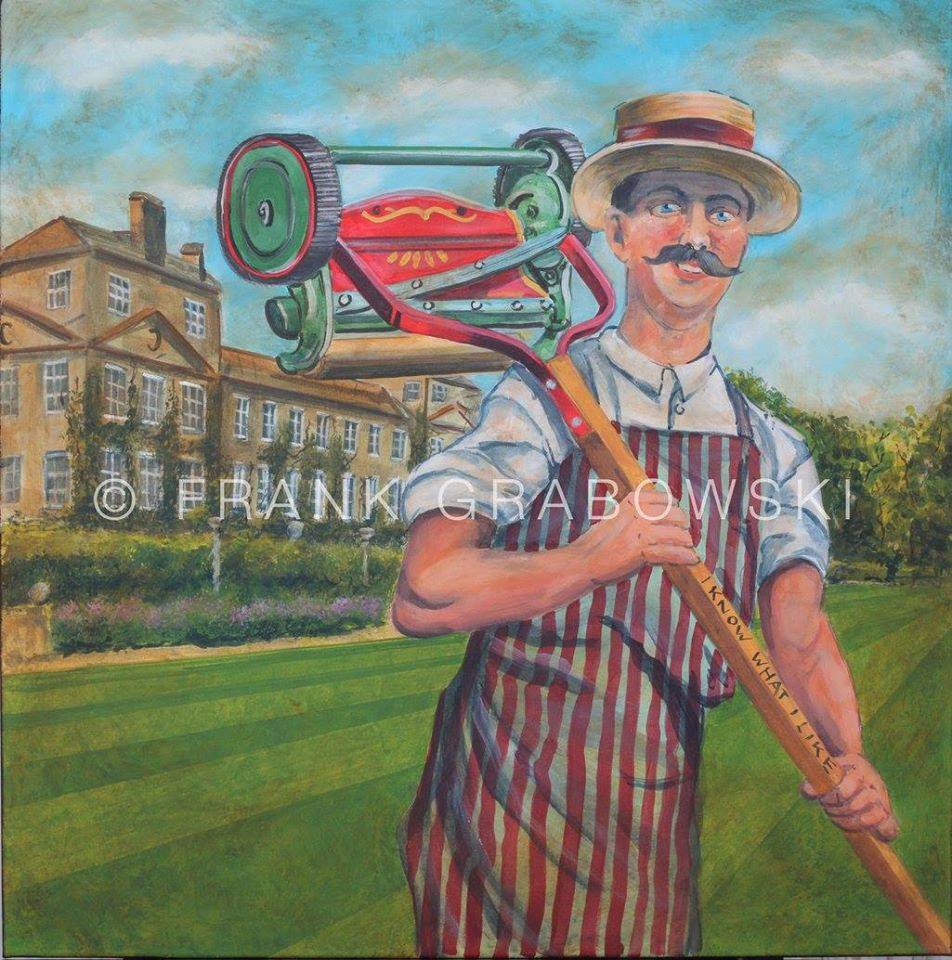 What do music and art have in common?
Very much, a typical example is Modest Mussorgsky "Pictures at an exhibition" or the record covers support the music, visualize it and, at best, support the sale. I'm a bit old school.
It is interesting that you ask the question. I plan in the next projects to combine the two art forms together. There is already a lot of visual support for the music through videos and at concerts or as an enhancement of the dramaturgy through film music.
I am in contact with an English musician with whom I plan a live music with live painting. The songs of Genesis played / painted live and transferred to a screen.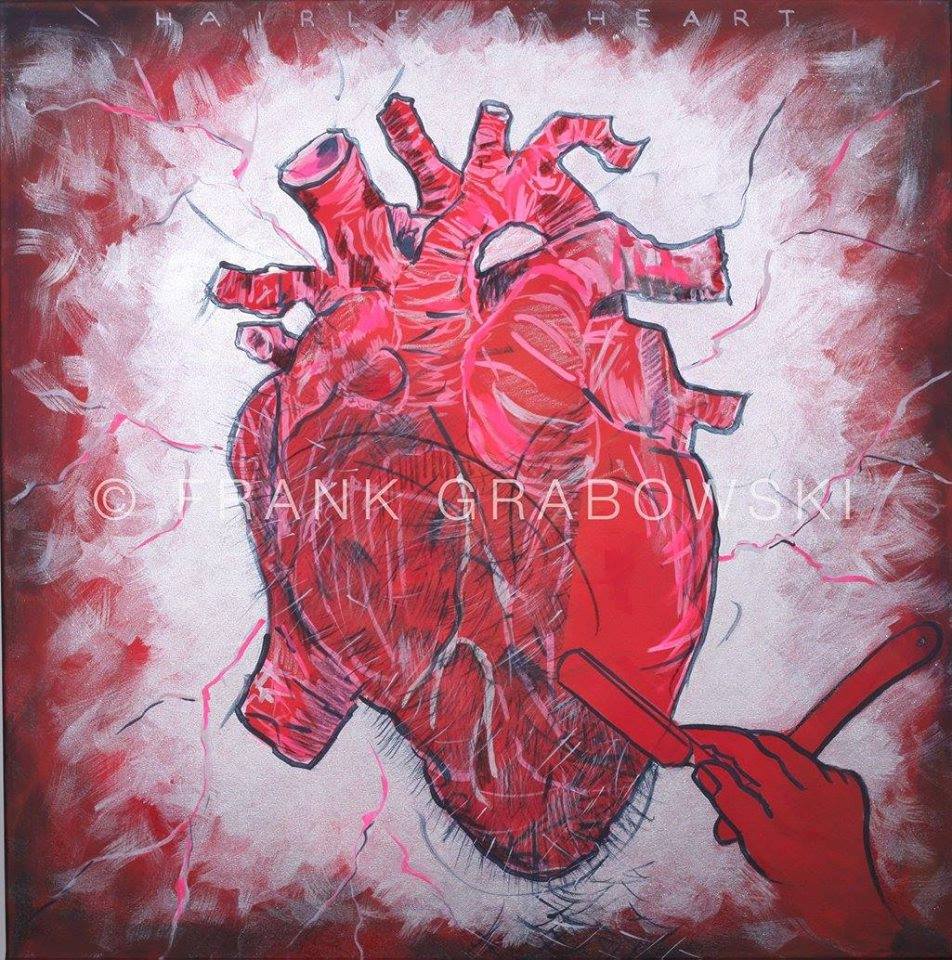 Frank Grabowski 'Genesis, Soundtrack of my Life' Art Exhibition:
Friday, March 23 at 9,00PM at Teatro Astra, via Battaglione Val Leogra, 45, Schio (VI).
The Watch in concert with their European Tour. They'll play FOXTROT.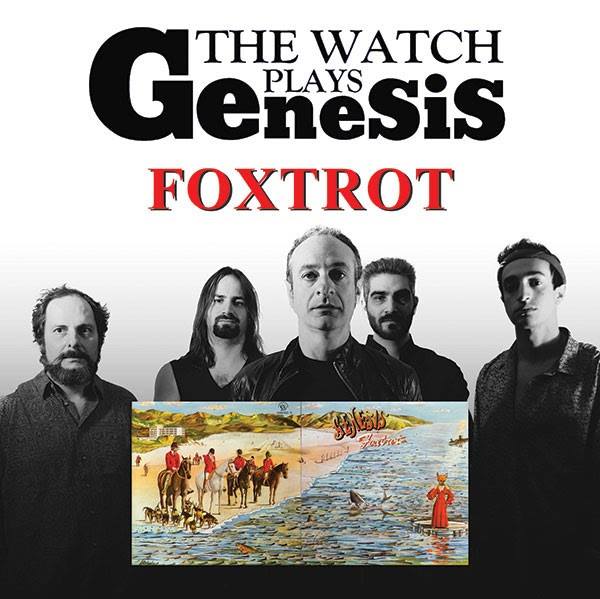 Tickets: Euro 15
►  http://ticket.schiolife.com/prenotazione-posto_lit_68_262.asp?id_concerto=60
►  http://www.vivaticket.it/ita/event/the-watch-plays-foxtrot/106367
►  https://www.facebook.com/events/973324312806905/
Click here for more information on Frank Grabowski.
Click here for more information on The Watch.
Easter  Genesis-Weekend with The Watch, Dale Newman, Richard Macphail and Frank Grabowski.
Tickets:
Fri 30th March - http://bit.ly/2FGWuaT
Sat 31st March - http://bit.ly/2DktmAU
Box Office - 01825 790200
"On Friday 30th March, in support of The Watch, Mr Dale Newman will be celebrating his new album launch at Trading Boundaries!
Dale was not only Genesis' Guitar technician, Studio Manager & Mike and Tony's go to guy for some 40 years, but has performed on various solo records including lead vocal on Anthony Philips' Bleak House (found on the album Sides), Steve Hackett (Please don't Touch) and Mike Rutherford (Acting very Strange). 
Dale will be performing some of his tracks from his new album acoustically and will be treating us to some anecdotes from his time with Genesis on Friday night.

The Watch will be performing a first half of Peter Gabriel classics followed by a live performance of the album Selling England by the Pound in it's entirety.

On Saturday 31st March we are profoundly happy to welcome Mr Richard Macphail to our stage (who for those in the know was the sixth member of Genesis in the early days, tasked with looking after the band). A fellow classmate at Charterhouse, Richard will be reading a couple of chapters from his new book about Genesis and taking a Q and A from the audience.

The Watch will be performing two sets of classic early Genesis, a must see for any Genesis fan!" da https://www.facebook.com/frank.grabowski.art
Ascolta Genesis & Co.anche su: