La band si rifà il giorno dopo, domenica 9, al Lem Club di San Martino Buon Albergo in provincia di Verona, la prima data in cui gli spettacoli sono due, alle 16, per gli studenti, e alle 21. Spettacoli dedicati da Peter al pubblico di Trieste che non ha potuto vedere lo show.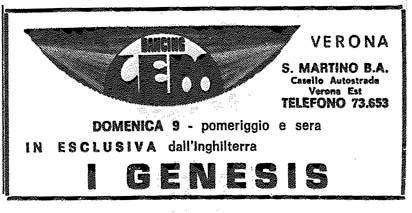 Ecco una registrazione di parte del concerto, prima testimonianza audio della tournée:

In particolare viene ricordata la sera precedente presentando Rock Me Baby, versione primitiva di Can-Utility And The Coastliners - ASCOLTA LA PRESENTAZIONE E IL BRANO.
Ed ecco le copertine di due bootleg tratti da quel concerto: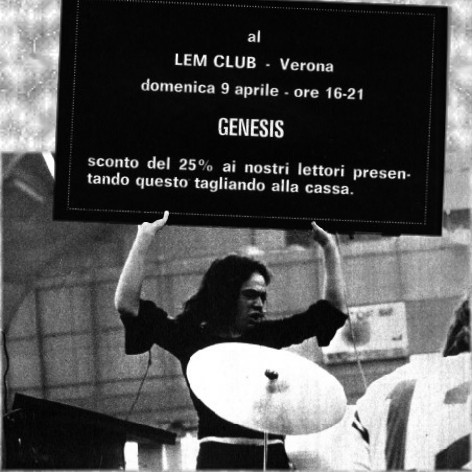 Se hai ricordi di questo concerto scrivi a info@horizonsradio.it
Salva
Salva
Salva
Salva