Il 5 marzo 1977, Peter Gabriel torna sul palco, ma in versione solista. Ecco ricordi, suoni e immagini di quel giorno storico al Capitol Theatre di Passaic, New Jersey, USA.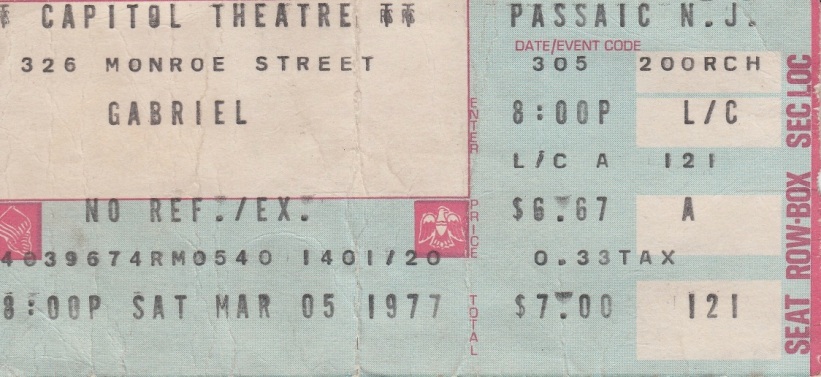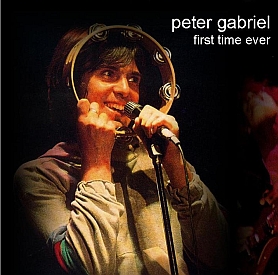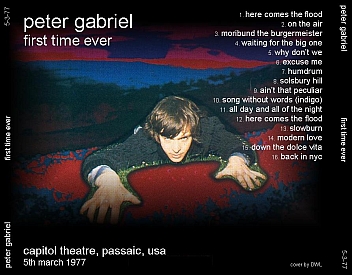 Ecco la scaletta (e la registrazione audio di alcuni brani):
Here Comes The Flood 02:00
On The Air 04:45
Moribund The Burgermeister 04:35
Waiting For The Big One 07:59
Why Don't We? 06:59 (brano inedito con idee che tornano in Family Snapshot)

Excuse Me 03:59
Humdrum 03:31
Solsbury Hill 04:39
Ain't That Peculiar? 04:20 (cover)

Song Without Words 03:01 (inedito, che diventerà Indigo)
All Day And All Night 03:37 (cover)

Here Comes The Flood 05:55
Slowburn 05:06
Modern Love 04:20
Down The Dolce Vita 07:55
Back In N.Y.C 05:24 (bis)

Brani tratti dai primi due album di Peter Gabriel (anche se quelli di PG2 sono solo in versione primitiva o embrionale, come abbiamo visto):
E dai Genesis di The Lamb Lies Down On Broadway: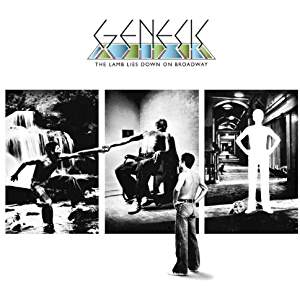 La band:
Tony Levin - basso, Allan Schwartzberg - batteria, Jim Maelen - percussioni, Steve Hunter e Robert Fripp (con l'alias Dusty Rhodes) - chitarre, Larry Fast - sintetizzatori, Phil Aaberg - tastiere.

Guarda le foto sul palco - CLICCA
Curiosità: Mike rutherford e Tony Banck sono presenti al concerto.
Angolo del Collezionista: PG1 RARO (Ebay)- CLICCA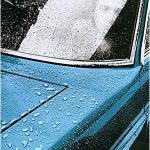 Per approfondire (clicca sull'immagine per acquistarli):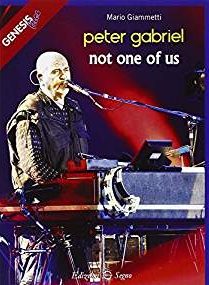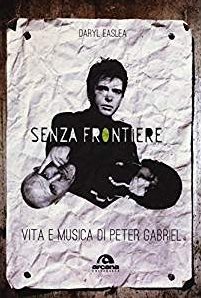 Salva
Salva
Salva