Il 23 aprile 2002 inizia a Rosignano Solvay (Livorno) la prima parte italiana del tour acustico di Steve Hackett. Ecco ricordi, suoni e immagini di quei giorni.
Con Steve, alla chitarra e voce, sul palco ci sono John Hackett al flauto e sax e Roger King alle tastiere.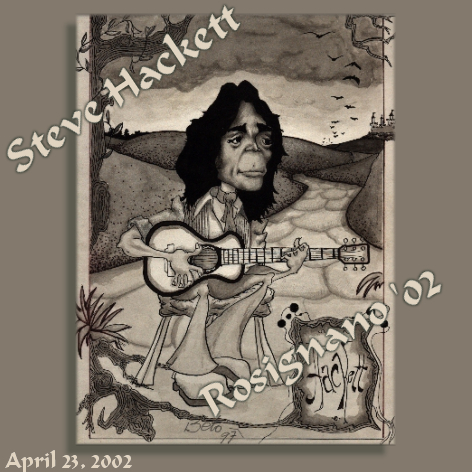 Ecco la scaletta:
Horizons / Gnossienne 1 / Bacchus / Firth of Fifth / Bay Of Kings / Syrinx / Imagining(intro) / Second Chance / Jacuzzi / Overnight Sleeper / The Barren Land / Kim / Time Lapse At Milton Keynes / Blood On The Rooftops / Improvisation / Concerto In D / Hairless Heart / Mustardseed / Gymnopedie 1 / Jazz On A Summer's Night / Cavalcanti / Walking Away From Rainbows / Tales Of The Riverbank / Concert For Munich / The Journey / Medley: Skye Boat Song-By Paved Fountain / Hands Of The Priestess / Ace Of Wamds / Three Humoresques: Idylle-Aubade-Meditation / Hairless Heart (reprise)
Le date successive sono:
Il 24 aprile al Teatro Mediterraneo, storica platea dei Genesis sin dal 1972.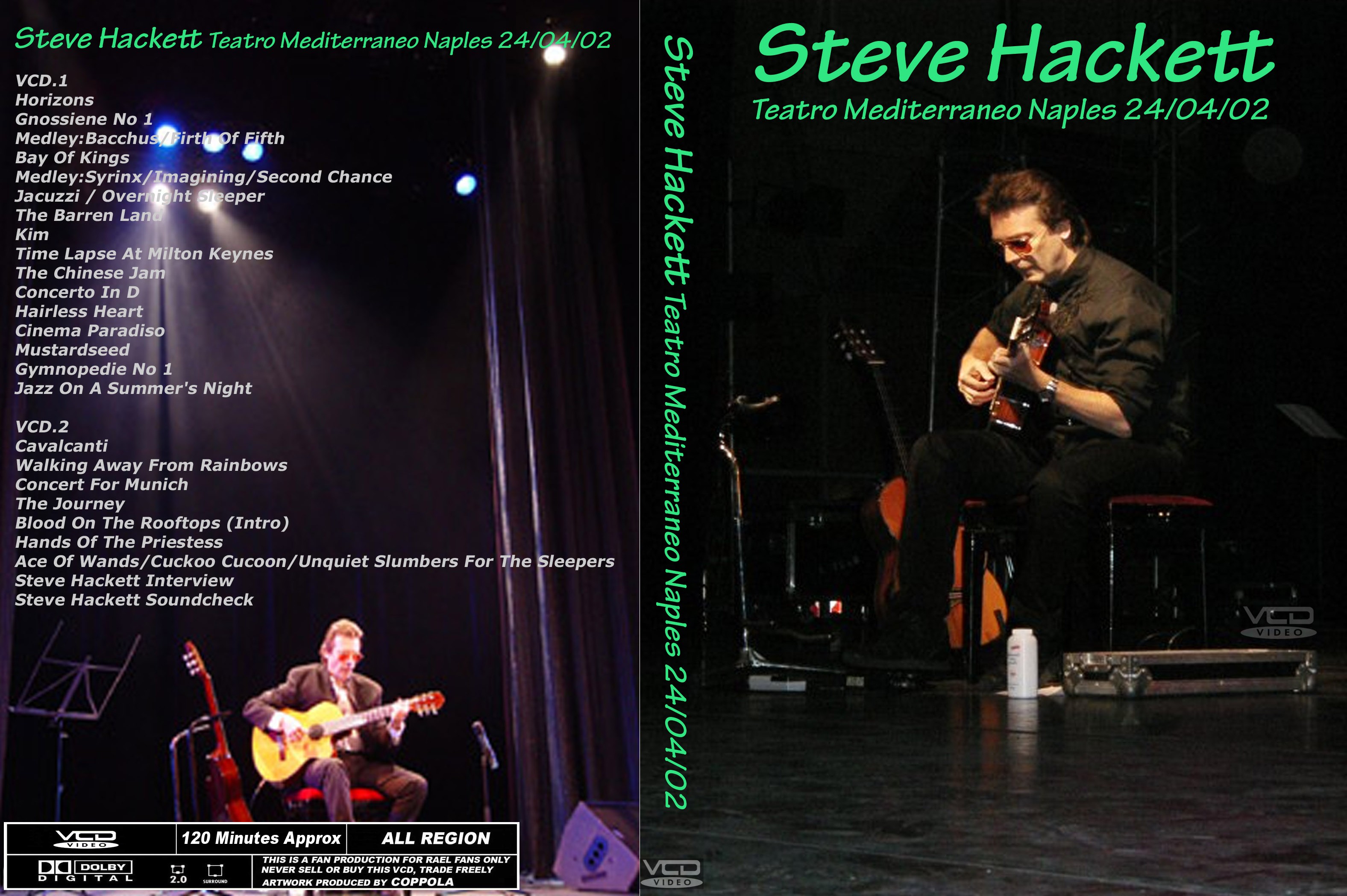 Ecco la recensione di Giovanni De Liso su Rotters Club:
Musica per palati fini a Napoli: dopo trenta anni Hackett è tornato a suonare al "Teatro Mediterraneo". Ma se nel 1972 Steve era il timido chitarrista di una giovane band di rock progressive (i Genesis) in cerca di notorietà in Italia, oggi Sir Hackett è un musicista maturo e versatile, che passa con disinvoltura da Vivaldi alla sua produzione solista, da Satie alle reminescenze genesisiane, senza disdegnare un pizzico di Bach ed un omaggio al cinema italiano ("Cinema Paradiso" di Tornatore). Leggi tutto...
Il 25 all'Auditorium San Domenico di Foligno (Perugia).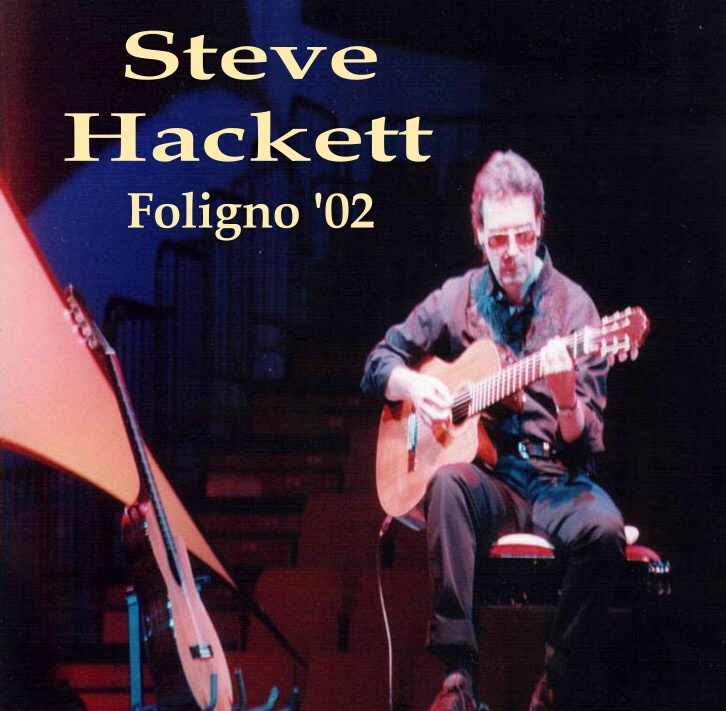 Video da quella tournée, anche se non registrato in Italia
Il 27 aprile al Barfly di Ancona.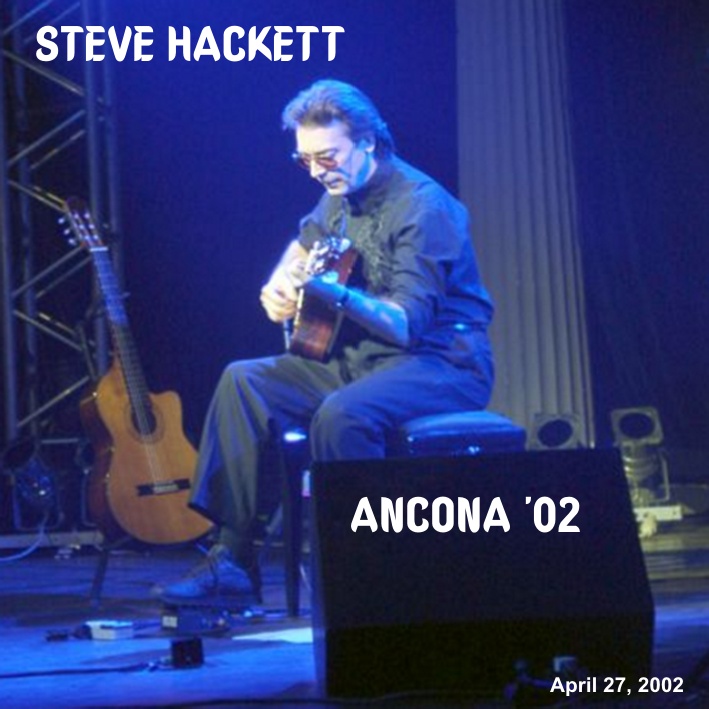 Video da quella tournée, anche se non registrato in Italia
Il 28 è al Teatro Sociale di Trento.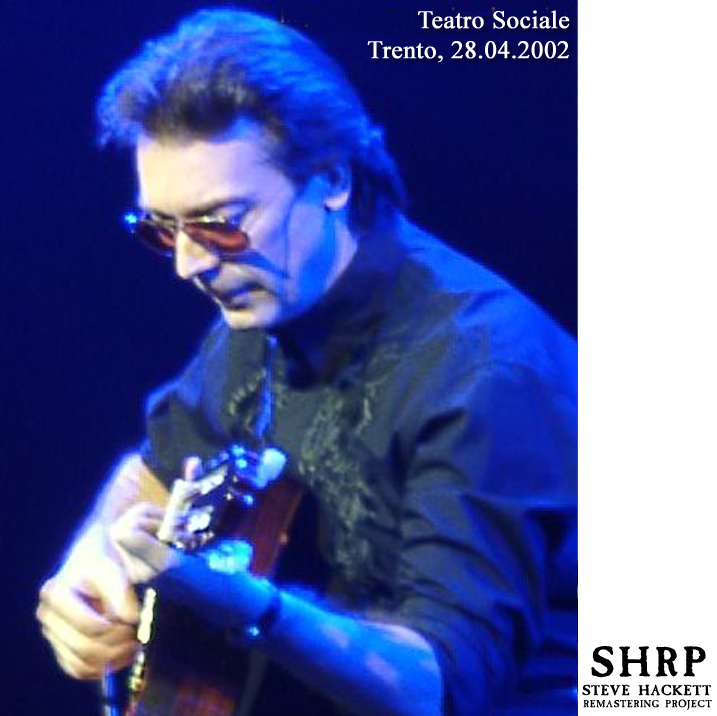 Video da quella tournée, anche se non registrato in Italia
Salva
Salva
Salva
Salva
Salva
Salva
Salva
Iscriviti alla nostra Newsletter
Iscriviti alla nostra Newsletter
Ascolta Genesis & Co.anche su: