Per il 40° della pubblicazione di The Gees And The Ghost di Anthony Phillips, è stata realizzata una birra speciale. Ecco come assaggiarla.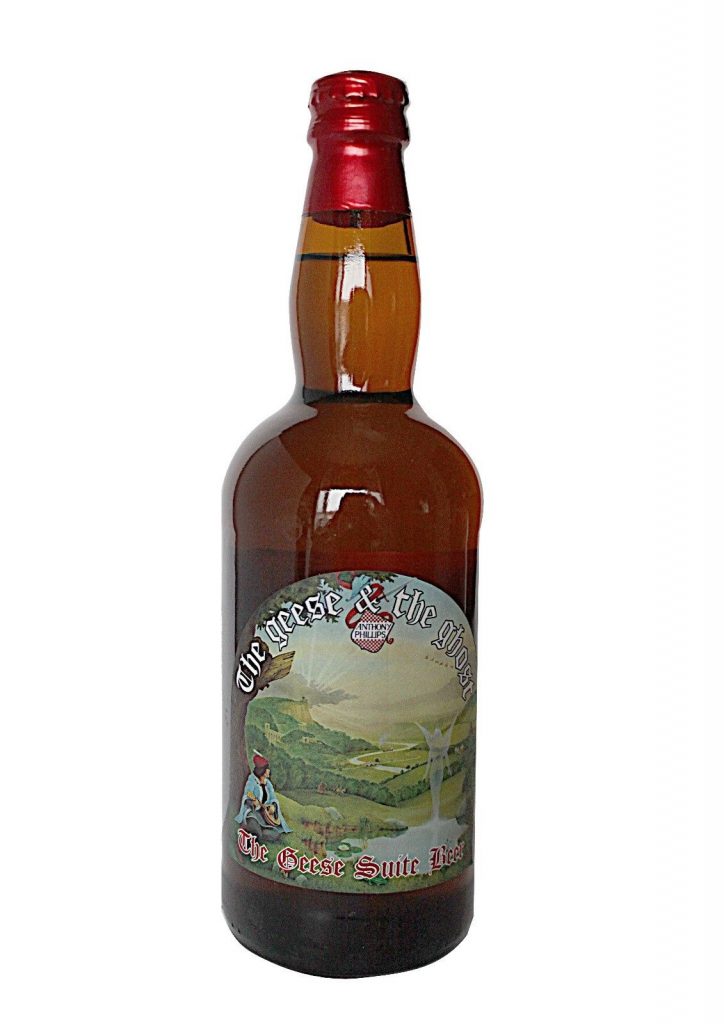 The Geese Suite Beer è una birra artigianale - la birra Philippe che ha vinto premi a livello europeo - nata per celebrare il 40° anno dalla pubblicazione di The Geese And The Ghost, album di debutto di Anthony Phillips. 
La birra è passata in produzione dopo l'assaggio e la relativa autorizzazione dello stesso Phillips e di Peter Cross, autore delle illustrazioni di copertina.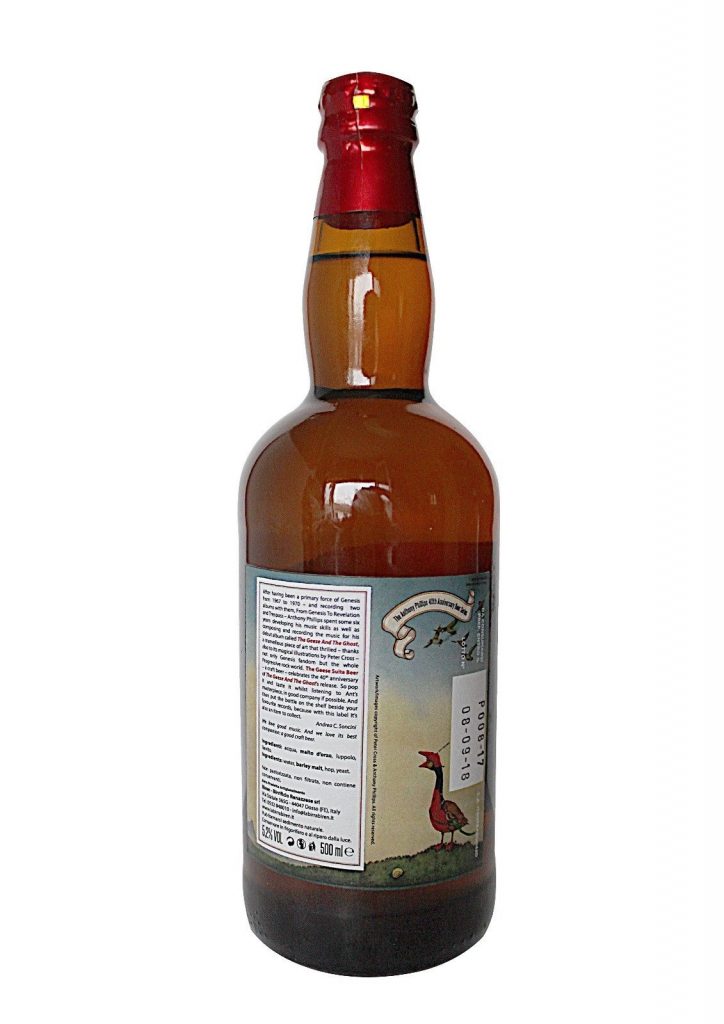 Le bottiglie hanno capienza da 50 cl, gradazione alcolica 5,2%.
La spedizione è assicurata e avviene con corriere.
Per motivi legati ai costi di spedizione viene venduto un minimo di 3 bottiglie alla volta. Ecco il perché spiegato dagli stessi produttori, Andrea Soncini e BiRen:
"Il costo della spedizione di una sola bottiglia ci pareva troppo alto, benché si tratti di una birra di assoluta qualità e da collezione. Cerchiamo per quanto ci è possibile di venire incontro agli utenti; soprattutto se amano bere bene e ascoltare buona musica come quella di Anthony Phillips e dei Genesis."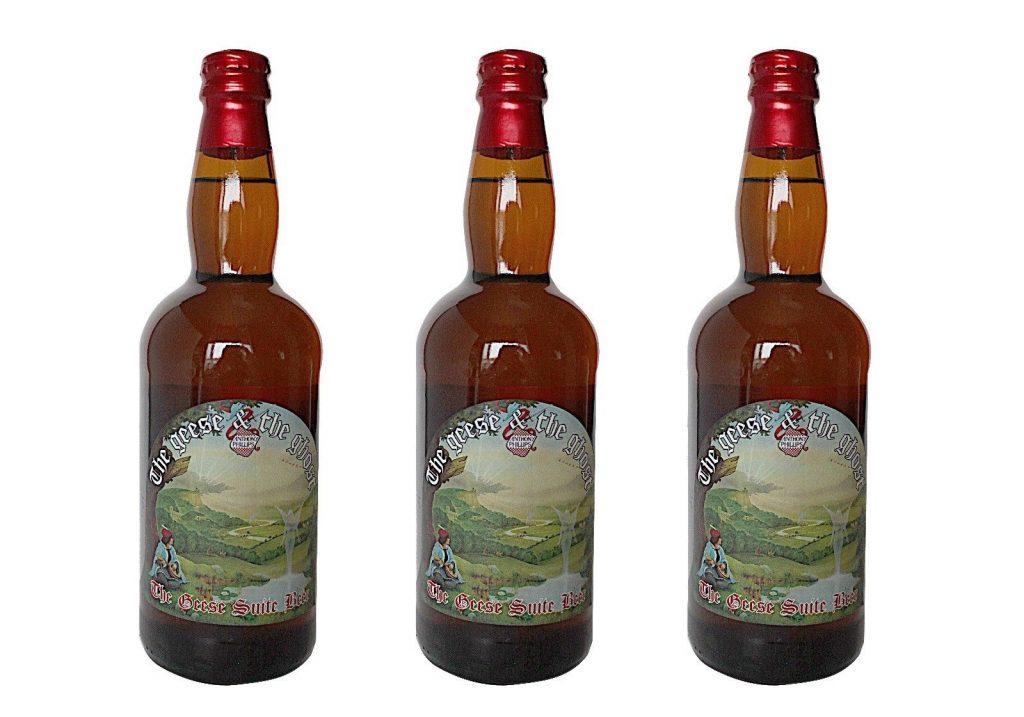 Ecco quindi il link di eBay dove acquistare The Geese Suite Beer. 
E il 27 aprile arriva Private Parts & Pieces IX - XI di Ant. 
Ecco tutte le informazioni - CLICCA QUI E LEGGI L'ARTICOLO DI HORIZONS RADIO.
Ascolta Genesis & Co.anche su: