Anthony Phillips su Prog Italia parla del recente album Strings Of Light e rivela alcuni aneddoti che risalgono agli anni con i Genesis.
By Lucio Curti
Select Language

English
Italiano
"Non potevi scegliere momento migliore!", esclama Anthony Phillips rispondendo al telefono. "Ho appena tolto la bustina del tè dalla teiera e mi sono bagnato le unghie con l'olio d'oliva: sono tutto per te".
Sono le parole con cui inizia l'incontro telefonico tra Mike Burnes di Prog Italia ed Anthony Phillips.
L'intervista finirà con lo svelare il perché Ant si bagna le unghie con l'olio d'oliva, ma racconta anche  dettagli sul recente album Strings Of Light in cui è possibile ascoltare i ventiquattro brani in versione 5.1 Surround. "Magari si tratta di una scelta un po' bizzarra, dato che nella maggior parte dei pezzi c'è solo una chitarra che suona, ma in un paio di punti dove ci sono varie chitarre a dodici corde ci siamo divertiti a inserire degli effetti e dei cross-fades, in modo da conferire al tutto una spazialità differente", spiega Phillips.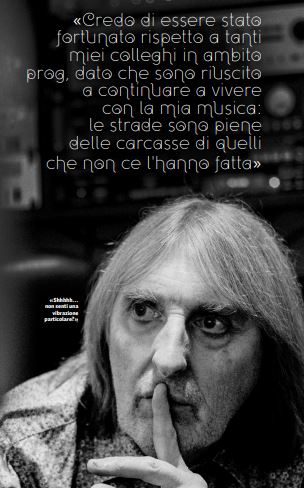 E rivela nuovi aneddoti sugli anni con i Genesis.
Per esempio alcuni momenti compositivi con Mike Rutherford: "Quando eseguivamo accordi diversi simultaneamente, come un Re maggiore e
un Mi minore, usciva fuori un insieme di note da brividi. Potevano essere accordi, ma anche arpeggi, parti ritmiche, rivolti... non è che volessimo essere stravaganti a tutti i costi, stavamo solo cercando di sperimentare e capire cosa potessimo tirare fuori senza copiare nessuno. Andavamo alla cieca, senza precluderci nessuna possibilità".
Ant racconta anche la sua passione per le chitarre; è riuscito ad accumulare infatti quasi 100 pezzi. C'è la chitarra classica Francisco Simplicio fabbricata a Barcellona nel 1931. "Mi ritengo fortunato a possedere un cimelio del genere. La sua età rivela si col suono così caldo e rotondo. Indubbiamente la possibilità di utilizzare questo tipo di strumenti aggiunge un fa-
scino particolare alle composizioni", rivela nell'intervista.
E possiede un vecchio è un mandolino italiano, costruito da Antonio Vinaccia addirittura nel 1789, di cui dice: "Mi piacerebbe conoscere la sua storia. Era il periodo della rivoluzione francese in cui iniziavano a rotolare un po' di teste, chissà a quali brutti spettacoli ha assistito. Peccato che non possa raccontarceli".
Per leggere tutta l'intervista - e scoprire il segreto di Ant con l'olio d'oliva - acquista o abbonati a Prog Italia: CLICCA QUI o nell'immagine sotto: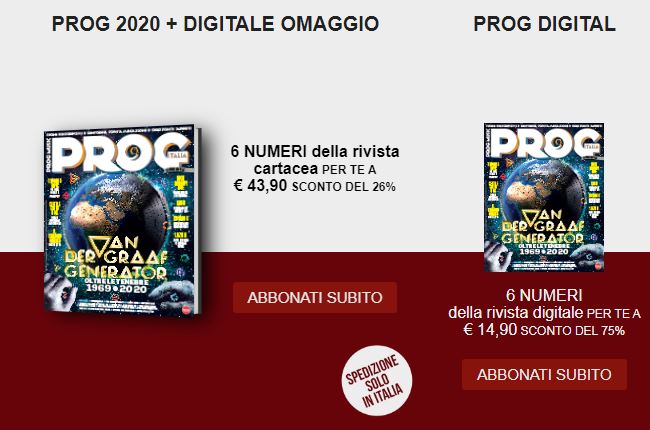 E un regalo per te da Guido Bellachioma, Direttore di Prog:
"Scarica gratuitamente PROG ITALIA 1 (uscito a giugno 2015) cliccando sul link e inserendo il codice prog1 - Era una iniziativa che volevo fare da tempo e ora mi è sembrato il momento più adatto. Registratevi sul sito della Sprea Editori, inserite il codice prog1 e avviate il download, ripeto gratis, dell'ormai storico numero uno... condividete con i vostri amici e fatelo scaricare pure a loro, ovviamente vale anche per voi se ce lo avete cartaceo così non lo sciupate più 🙂 un abbraccio e come sempre grazie a tutti." https://sprea.it/prog1
Ascolta String Of Lights:
Anthony Phillips: Strings Of Light, 2CD/1DVD Digipak Edition.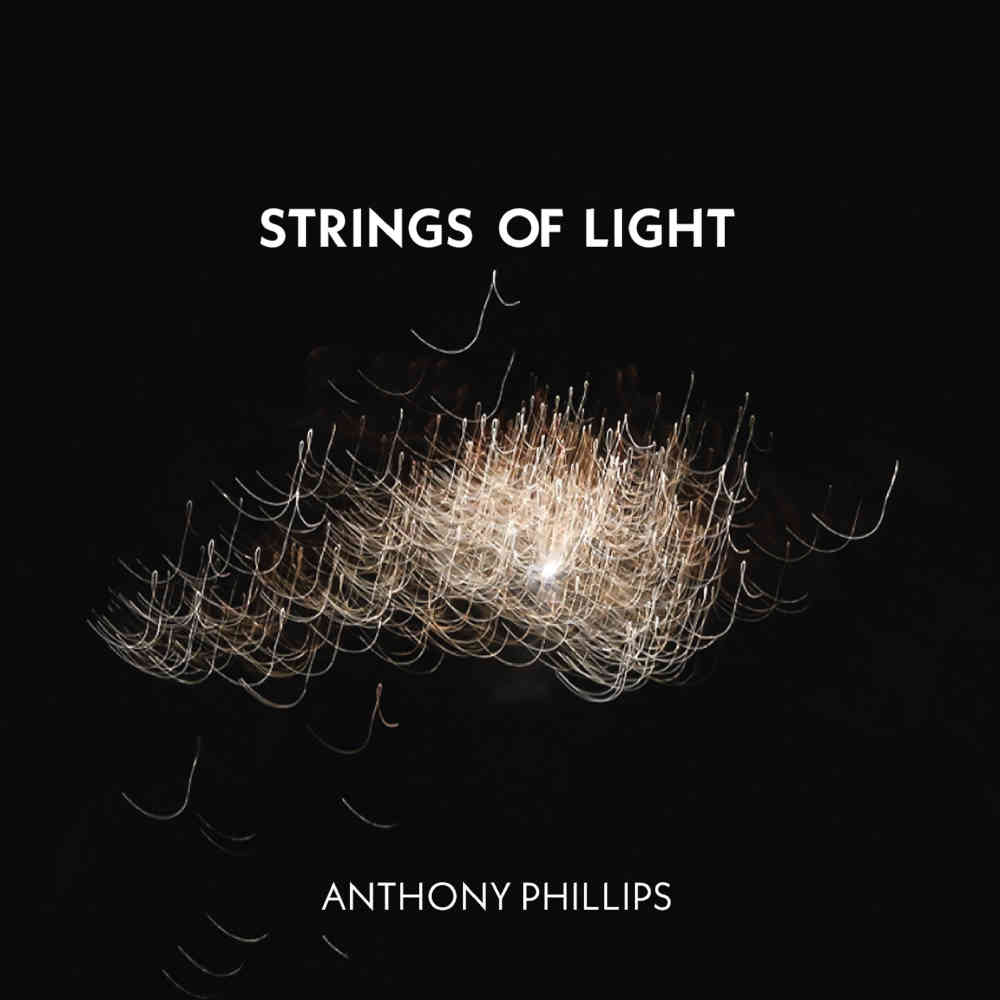 Per il suo primo nuovo album in sette anni Anthony Phillips ha composto e registrato i ventiquattro brani musicali di questo album, che si estendono su due CD, utilizzando le tante rare chitarre della sua collezione, che hanno fatto di "Strings Of Light" uno dei migliori album di chitarra strumentale della lunga e acclamata carriera di Ant come musicista e compositore.
Questo set è reso ancora più speciale dall'inclusione di un mix di 5.1 Surround Sound su DVD (NTSC / Region Free).
Dopo sette anni di assenza di nuovi lavori registrati, "Strings Of Light" è un gradito ritorno e un bell'album di un leggendario musicista.
TRACK LIST
DISCO 1: CD
1. JOUR DE FÊTE
2. DIAMOND MEADOWS
3. CAPRICE IN THREE
4. CASTLE RUINS
5. MERMAIDS AND WINE MAIDENS
6. WINTER LIGHTS
7. SONG FOR ANDY
8. PILGRIMAGE OF GRACE
9. SKIES CRYING
10. MOUSE TRIP
11. RESTLESS HEART
12. STILL RAIN
DISCO 2: CD
1. INTO THE VOID
2. ANDEAN EXPLORER
3. MYSTERY TALE
4. SUNSET RIVERBANK
5. TALE ENDER
6. SHORELINE
7. DAYS GONE BY
8. CRYSTALLINE
9. FLEUR-DE-LYS
10. GRAND TOUR
11. HOME ROAD
12. LIFE STORY
DISCO 3: DVD
1. JOUR DE FÊTE (5.1 SURROUND MIX)
2. DIAMOND MEADOWS
(5.1 SURROUND MIX)
3. CAPRICE IN THREE
(5.1 SURROUND MIX)
4. CASTLE RUINS (5.1 SURROUND MIX)
5. MERMAIDS AND WINE MAIDENS
(5.1 SURROUND MIX)
6. WINTER LIGHTS (5.1 SURROUND MIX)
7. SONG FOR ANDY (5.1 SURROUND MIX)
8. PILGRIMAGE OF GRACE
(5.1 SURROUND MIX)
9. SKIES CRYING (5.1 SURROUND MIX)
10. MOUSE TRIP (5.1 SURROUND MIX)
11. RESTLESS HEART
(5.1 SURROUND MIX)
12. STILL RAIN (5.1 SURROUND MIX)
13. INTO THE VOID (5.1 SURROUND MIX))
14. ANDEAN EXPLORER
(5.1 SURROUND MIX)
15. MYSTERY TALE (5.1 SURROUND MIX)
16. SUNSET RIVERBANK
(5.1 SURROUND MIX)
17. TALE ENDER (5.1 SURROUND MIX)
18. SHORELINE (5.1 SURROUND MIX)
19. DAYS GONE BY (5.1 SURROUND MIX)
20. CRYSTALLINE (5.1 SURROUND MIX)
21. FLEUR-DE-LYS (5.1 SURROUND MIX)
22. GRAND TOUR (5.1 SURROUND MIX)
23. HOME ROAD (5.1 SURROUND MIX)
24. LIFE STORY (5.1 SURROUND MIX)
Da
Iscriviti alla nostra Newsletter
Iscriviti alla nostra Newsletter
Ascolta Genesis & Co.anche su: