Phil Collins: Not Dead Yet: Live! tour in Australia. Reviews & Videos.
[Gtranslate]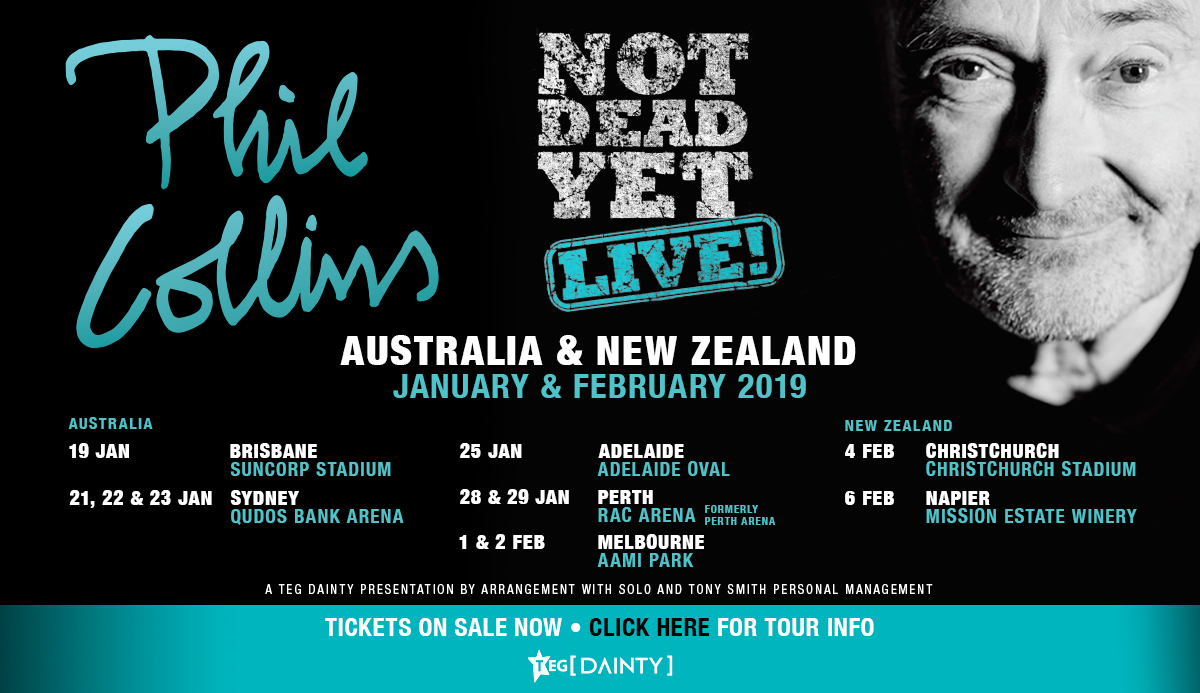 Phil's trip down under will be his first in more than 23 years and follows a successful tour run in the UK, Europe and South and Central America.
Phil Collins last performed in Australia for the Both Sides of the World tour of 1995. The Turn It On Again tour of 2007 did not make it to Australia.
HR Press Review - Interview:
The legendary @PhilCollinsFeed reveals what got him back out on the road, his favourite songs to play live and how it feels to see one of his tunes played by a gorilla selling chocolate! #TheProjectTV pic.twitter.com/1sHePYojUS

— The Project (@theprojecttv) 17 gennaio 2019
The Band:
Phil Collins: Vocals
Nicholas Collins: Drums
Leland Sklar: Bass
Daryl Stuermer: Guitars
Ronnie Caryl: Rhythm Guitar
Brad Cole: Keyboards
Arnold McCuller: Backing Vocals
Amy Keys: Backing Vocals
Bridgette Bryant: Backing Vocals
Lamont van Hook: Backing Vocals
Luis Conte: Percussions
Harry Kim: Trumpet
Dan Fornero: Trumpet
George Shelby: Saxophone
Luis Diego Bonilla: Trombone
Phil Collins will come back to Europe in June: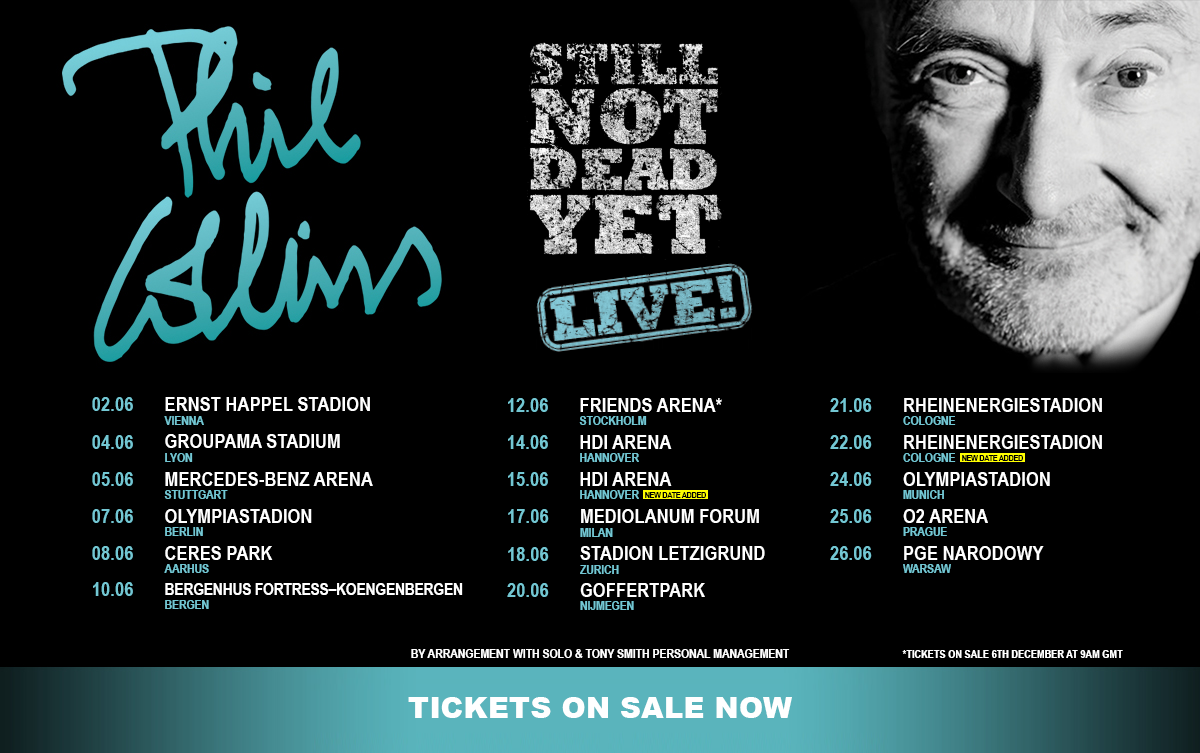 Non perdere i nuovi contenuti.