The Concerts that made History.
By D.B.
Doppio concerto anche al Piper 2000 di Viareggio, alle 18 e alle 21.  Quello pomeridiano ha un bis che molto probabilmente è proposto solo in questa occasione: Harold The Barrel.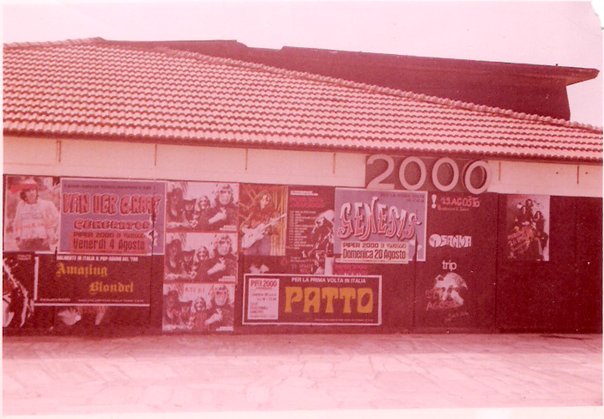 Un appuntamento magistralmente descritto da Silvano Martini nel suo Blog "Last Music Rebel", dove racconta entrambe le serate da spettatore in prima fila e anche un retroscena fuori da palco. LEGGI L'ARTICOLO DI SILVANO MARTINI.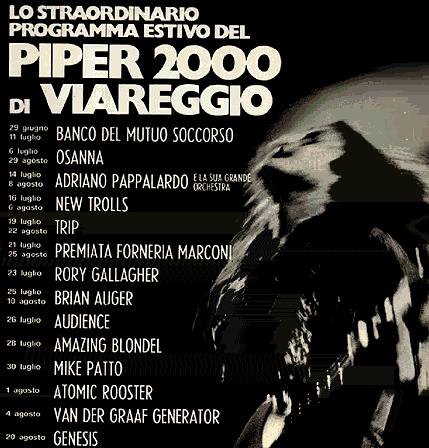 I brani tratti da Foxtrot, album in fase di registrazione ed espressamente citato durante il concerto, sono ormai nella versione definitiva, tranne alcune eccezioni, come ricorda il libro Genesis in Italia. I concerti 1972-1975 di Mino Profumo, dove sono raccontati altri aneddoti di questa data.
Ecco le registrazioni dei due concerti:
Questo Speciale "Il Concertone, Live indimenticabili" di Horizons Radio, a cura di Eugenio Delmale, ripercorre quel giorno storico - Ascolta.
Se hai ricordi di questo concerto scrivi a info@horizonsradio.it