On July 18, 1970, at Sussex Hall in Haywards Heath, Anthony Phillips took the stage for the last concert with Genesis. Here are the memories of that date.
By DB
"The stage phobia was much more than just a fear, it was terror", he says Mike Rutherford in his autobiography The living years.
Ant is very thin and appears destroyed, but the band does not have the time to notice what is happening in the friend's soul. It is a time when things seem to move. They just registered Trespass (will be released in the fall) and they are on tour, even if the dates are not for large numbers, as we will see later.
Among the many Genesis engagements in that period was the recording of the Jackson Tapes on 9 January 1970 at the BBC Studios Shepherds Bush in London. LISTEN TO THE SPECIAL OF HORIZONS RADIO.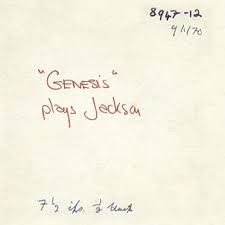 "After Session recording I felt like one zombie", Phillips said in 2007. He also had health problems, probably related to too much work.
"I was mentally and physically debilitated - told Ant seven years later to Armando Gallo and reported in his book Genesis: I Know What I Like -. We were a bunch of perfectionists. After each concert there were always long, long, long autopsies. "
The music he loves so much is becoming the cause of unhappiness for Ant and his good English education prevents him from confronting his teammates hard to try to change the dynamics of the band. "I no longer felt friends with anyone - Ant continues - I was as alienated. We were now divided into two groups that had lost their way".
Mike is the first to know Ant's intentions. Just before a concert at the Richmond Rugby Club, they retreated and the revelation arrived like a cold shower. Rutherford knows that his friend is afraid of the stage, but there was no time to deepen the speech and Ant had no longer mentioned his phobia.
Here is a very rare Genesis video in concert at that time. It was filmed at the Atomic Sunrise Festival on March 11, 1970 at the Roundhouse Club in London:
That July 18th ad Haywards Heath Genesis play in front of 25 people. The journey home Mile Rutherford and Peter Gabriel do it in Pete's new car, a Hillman Imp. Together they take the situation into consideration.
"For me there was no doubt that without Ant the Genesis had no reason to exist," recalls Mike in theautobiography. Anthony seems irreplaceable, the Genesis appear to be indivisible, the urge to quit is about to take over.
Yet during the journey something different matures, the idea of ​​being able to do it even without a friend takes over. "It was about developing a new philosophy based on the assumption 'let's try and see what happens'," writes Mike. So no pause is considered to allow Anthony to gather ideas. Must go on.
Here are the Genesis that perform the unpublished "The Shepherd"live on the BBC radio program"Nightride"on April 22, 1970. Probably the oldest live Genesis recorded on a disc, the bootleg homonym:
A decision shared also by Tony Banks and that today seems right, but very painful: "It was the hardest blow we've ever received"Gabriel said to a magazine the following year and quoted in Without Frontiers: The Life and Music of Peter Gabriel by Daryl Easlea. "There would have been other departures - reveals Mike - but none would have had an effect on me that had the abandonment of Ant".
The Genesis take advantage of this to make a small revolution. Phil Collins and Steve Hackett are about to join the band.
A bond with Ant, however, has not broken. In his first solo album The Geese And The Ghost, there is several material composed with Mike. Phil Collins sings in two tracks and John Hackett plays the flute there. And in the first demos of Peter Gabriel after leaving Genesis there is Ant's hand.
Ant then had a prolific and high quality solo career. In this period he is sending in reprint a series of goodies. Here is the programming of the outputs: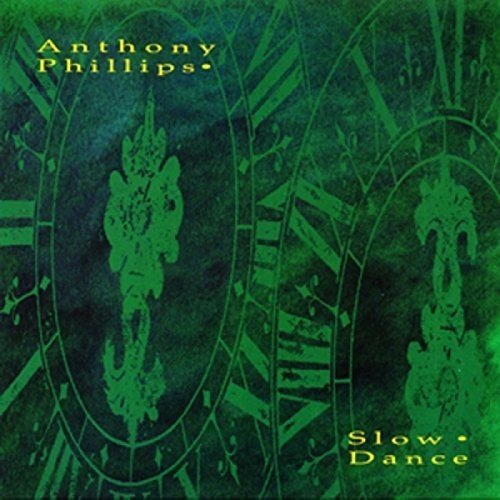 On June 16, it came out Slow dance (3 CDs) in Box, CD + DVD, Double CD version, original recording remastered mix in 5.1.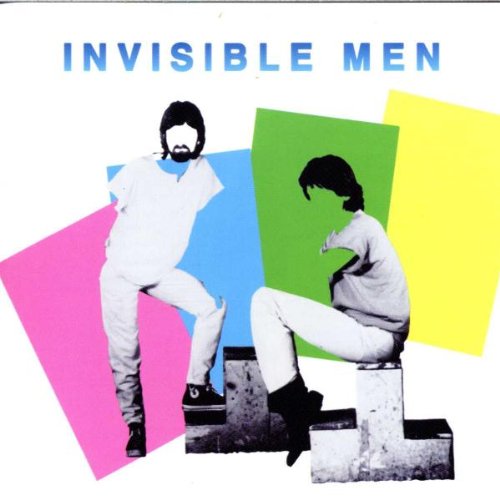 Arrives in September Invisible Men, in double version and an entire bonus CD of unpublished material.
LOOK AT AMAZON IF IT IS BOOKABLE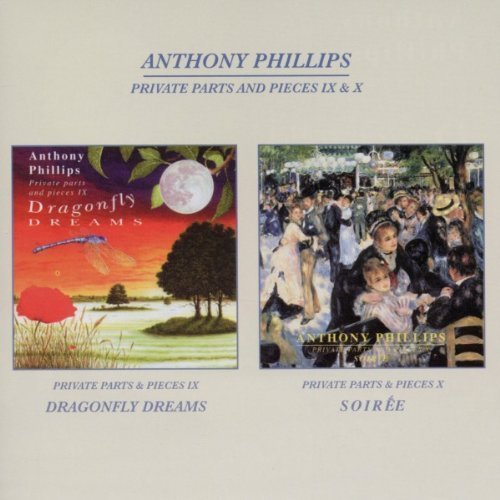 Anthony Phillips' third box set arrives in December with the albums in the series "Private Parts & Pieces". This time the volumes are 9, 10, 11 and a completely new twelfth the 12 strings great protagonist.
KEEP AN EYE IF IT IS BOOKABLE ON AMAZON
It is available again The Meadows Of Englewood Anthony Phillips & Guillermo Cazenave, in the double edition (CD + DVD), on the occasion of the 2012th anniversary of XNUMX.
CLICK HERE TO BUY IT ON THE CAZENAVE WEBSITE
CLICK HERE TO DOWNLOAD MP3 FROM AMAZON
The latest releases were: the box "1984" in 2CD / DVD digipak format with 5.1-mix and bonus tracks (for details click here).
And the second box in the series "Private Parts & Pieces" (to buy it click here).
The first four albums of this series were released in 2015 (for details click here).
In casket "Private Parts & Pieces V-VIII" we find the albums V: Twelve, VI: Ivory Moon, VII: Slow Waves, Soft Stars and VIII: New England.
In addition, a bonus CD with material unpublished for many years.
Sign up to our newsletter
Sign up to our newsletter
Listen to Genesis & Co. also on: