L'Angolo del Collezionista di Horizons Radio in viaggio nella discografia dei Genesis. Quarta puntata: Foxtrot.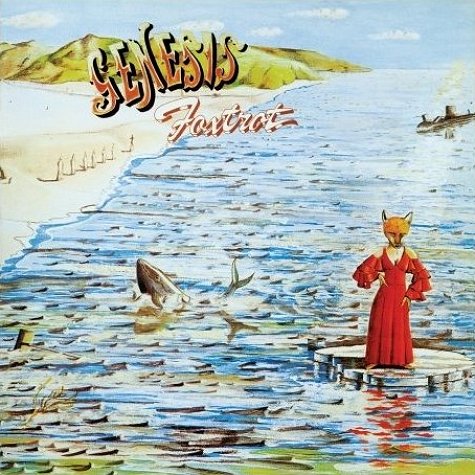 [glt language="English" label="English"]
[glt language="Spanish" label="Español"]

[glt language="Chinese (Simplified)" label="中国"]

[glt language="Russian" label="Россия"]
[glt language="Portuguese" label="Português"]
By Antonio Filippi
Foxtrot esce il 6 ottobre 1972 e,  sia in Inghilterra che in Italia, è nella nuova  versione Cappellaio Matto della Charisma, disegnato da John Tiennel.  GUARDA SU EBAY LE VERSIONI DA COLLEZIONE DISPONIBILI.
La copertina stavolta è apribile anche in Italia e contiene foto e testi. Eccola: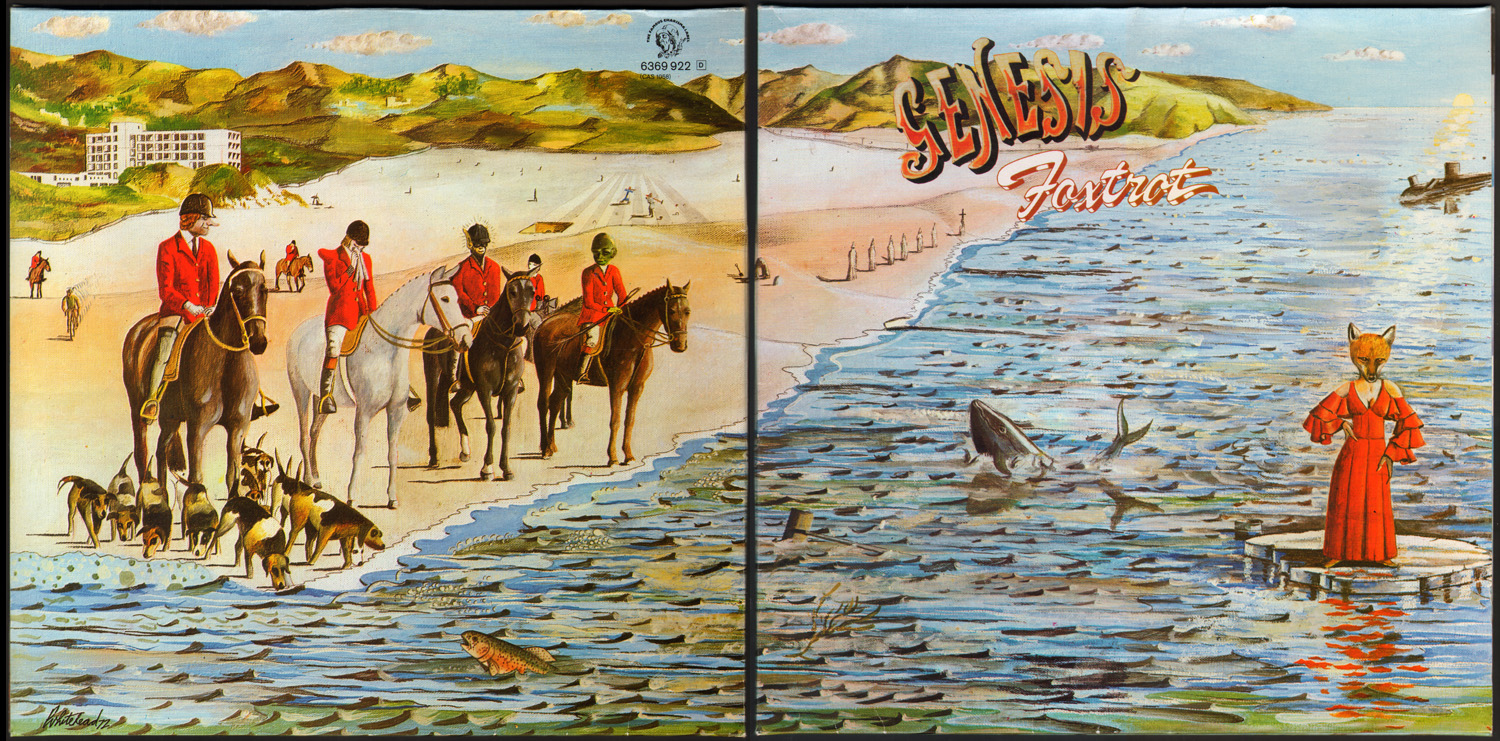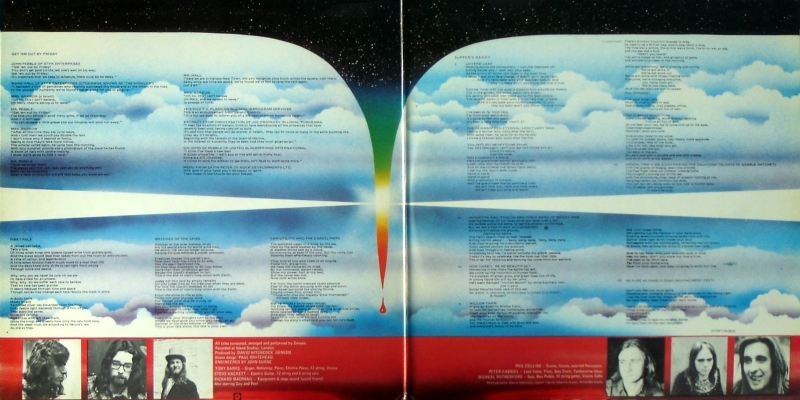 Elenco delle tracce:
A1 Watcher Of The Skies
A2 Time Table
A3 Get 'Em Out By Friday
A4 Can-Utility And The Coastliners
B1 Horizons
B2 Supper's Ready
B2.1 Lover's Leap
B2.2 The Guaranteed Eternal Sanctuary Man
B2.3 Ikhnaton And Itsacon And Their Band Of Merry Men
B2.4 How Dare I Be So Beautiful?
B2.5 Willow Farm
B2.6 Apocalypse In 8/9 (Co-strarring the delicious talents of Gabble Ratchet)
B2.7 As Sure As Eggs Is Eggs (Aching Men's Feet)
Nel febbraio 1973 e in esce il singolo estratto dall'album: Watcher Of The Skies / Willow Farm.  Il lato A è una versione di 4 minuti dell'originale. Il lato B è uno dei segmenti di Supper's Ready. 
La tiratura è molto bassa e ciò rende il 45 giri raro e di valore.  Ecco le due versioni: inglese e italiana (clicca sulle immagini per collezionare):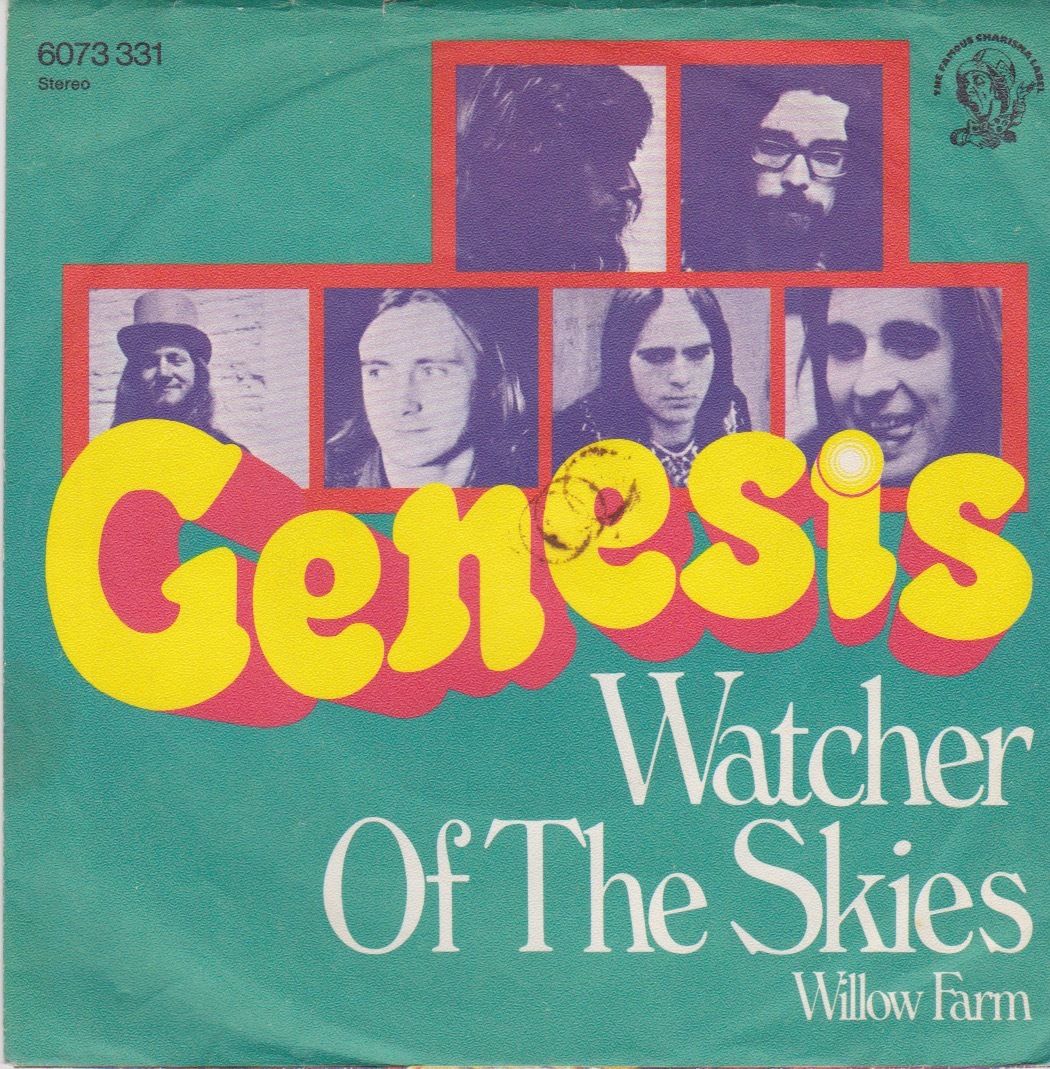 Ed ecco le versioni juke box (clicca sulle immagini per collezionare):
QUESTE NON SONO PIU' DISPONIBILI? Clicca qui per ALTRE RICERCHE DEL DISCO SU EBAY.
Ascolta l'album:
Se hai informazioni da aggiungere o da rettificare e per qualunque altra comunicazione SCRIVI QUI.