Watch Richard Spaven discussed the recording of his new album at Real World Studios - VIDEO.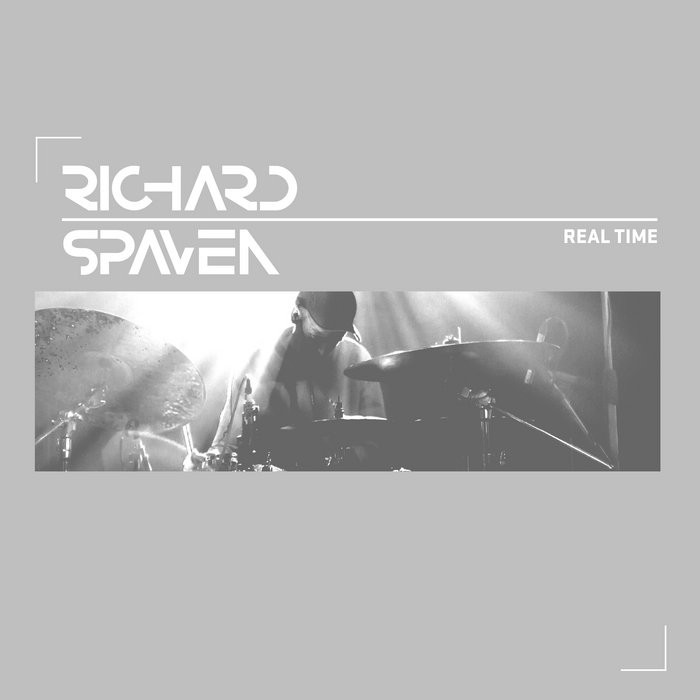 "Richard Spaven is proud to present brand new studio album 'Real Time'.

Richard's unique subtle take on drumming and the way "he plays like a wild flower grows" (Mary Anne Hobbs / 6 Music Recommends), has made him a sought-after performer with successful global artists and at Drum events and festivals around the world.

Following on from his critically acclaimed 2017 release 'The Self', Richard is back with a special studio album.
Recorded live during a week at Real World Studios in the Bath countryside, 'Real Time' captures the artfulness of a band of musicians creating something truly unique. Richard's long history with his band was an inspiration during the writing of this record.
His collaboration with vocalist Jordan Rakei is continued - exceeding expectations after a week-long residential recording session. In addition he is co-writer and long standing band member Stuart McCallum (Cinematic Orchestra, The Breath) on guitars.
The recordings also feature Robin Mullarkey (Jacob Collier) on bass, and Oli Rockberger (Laura Mvula) on keys.
Notable for their diverse production skills, Frederic Robinson (Medschool) and Jameszoo (Brainfeeder) join Richard on Real Time. The inclusion of their intricate sound design and warped distorted abstract sees that the music on Real Time is elevated to new levels.

Throughout the 9 tracks of the album, Richard on drums plays artfully with the beats, subtlety abounds yet grooving hard in constantly shifting, unexpected turns of rhythmic layers.

The result is modern sounding electronica from a group of exquisitely talented forward-thinking musicians who are not bound by any genres but thrive in the simple idea of ​​creating and playing together. "
Recorded at Realworld Studios
Mixed by Patrick Phillips
Assistant Engineers Fraser Latimer and Oli Middleton
Mastered by Matt Lord Music
Artwork by Mitchy Bwoy
Label Manager - Eric Karsenty
Real World - Amanda Jones
Chef - Jerome Boulve
Realworld staff - Lisa Murton
Bookings - Sinan@atc-live.com
Richard SpavenLondon, UK