45 anni fa, nel 1972, iniziava un periodo importante per i Genesis, i quali, tra l'altro, sarebbero sbarcati per la prima volta in Italia, tra i pochi paesi ad avere capito il loro valore.
Ecco la prima tappa di quell'anno d'oro.
BBC, "Sounds of the 70s",  9 gennaio 1972
I Genesis sono di nuovo negli studi della BBC. Registrano ancora per il programma "Sounds of the 70s" - lo stesso che li aveva già visti protagonisti il 10 maggio 1971 ospiti di Bob Harris -, stavolta condotto dal famoso John Peel, così da passare alla storia con il titolo di "Peel Sessions".

Ecco la scheda tecnica della BBC:
09/01/1972 - Genesis
TX - 28/01/1972
Producer - John Muir
Engineer - John Walters
Studio - Studio T1, Transcription Service, Kensington House, Shepherd's Bush
TRACKLIST
Return Of The Giant Hogweed

Harold The Barrel

The Fountain Of Salmacis

(Harlequin 17/03/1972)
LINE UP
Peter Gabriel (Vocals/Flute)

Mike Rutherford (Bass, Guitar, Vocals)

Tony Banks (Keyboards)

Phil Collins - D, Bv (Drums, Backing Vocals)

Steve Hackett (Guitar)
Il programma è andato in onda il 28 gennaio eccetto Harlequin, trasmessa il 17 marzo. I brani suonati dal vivo non si distaccano molto dalla versione di Nursery Cryme, uscito due mesi prima.
Il materiale di questa session è piuttosto raro e potrebbe non aver avuto una seconda messa in onda. Di conseguenza sono poche le copie su nastro, che hanno alimentato bootleg con "Salmacis" e "Arlequin" anche separate - GUARDA. Anche se ce n'è una copia negli archivi della BBC, è difficile stabilire se si stratta del master originale o una registrazione "fuori onda", successivamente acquisita dalla Radio di Stato britannica. Anche perchè era prevista una release da parte della Virgin, che non è andata a buon fine e quindi l'originale potrebbe essere stato ceduto in questa occasione.

Le session della BBC non sono state registrate dal vivo nel senso classico di un singolo take davanti al pubblico, ma simulano una  diretta live. Erano così strettamente controllate che non hanno richiesto sovra-incisioni o registrazioni supplementari.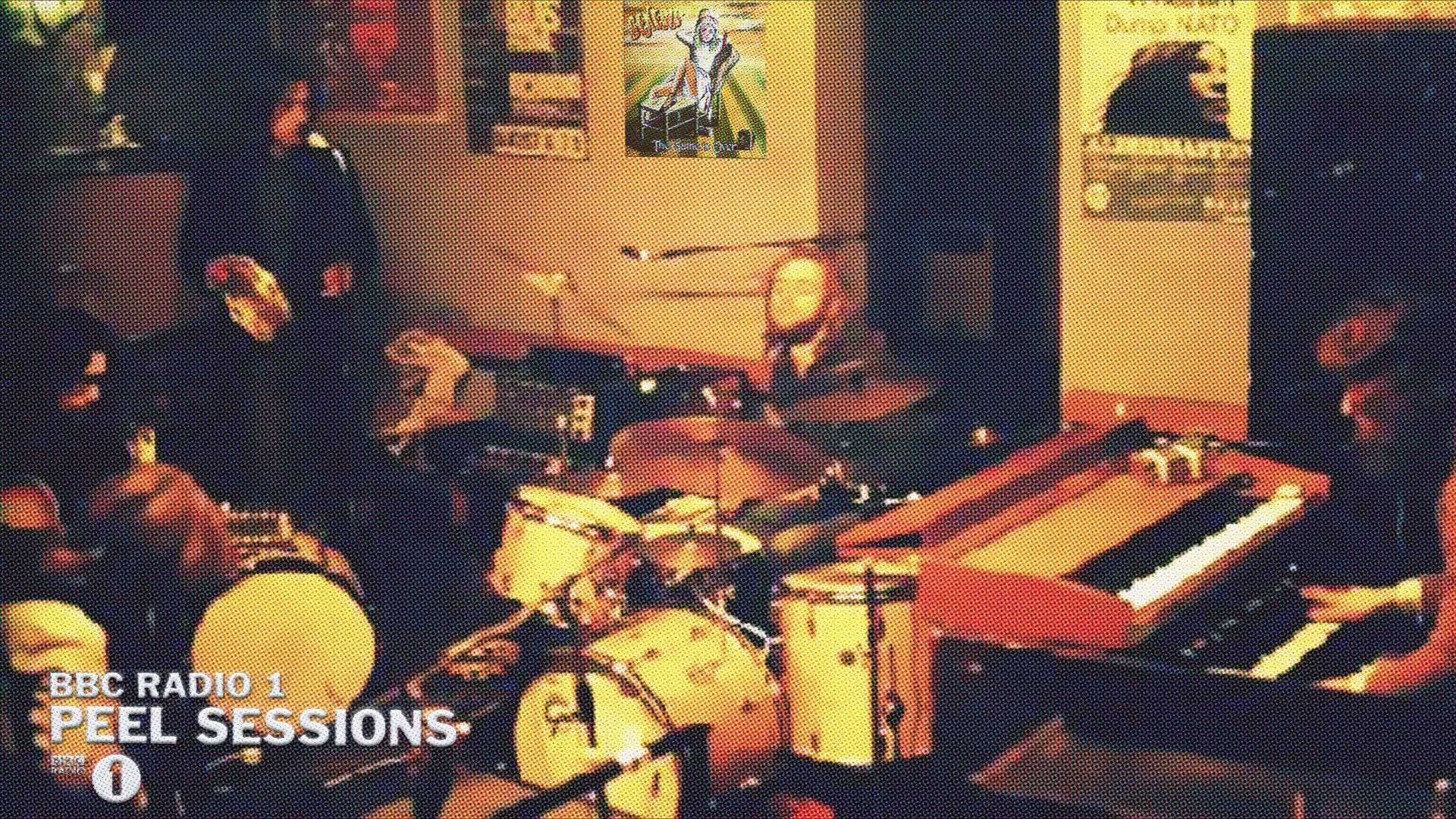 Colleziona il CD: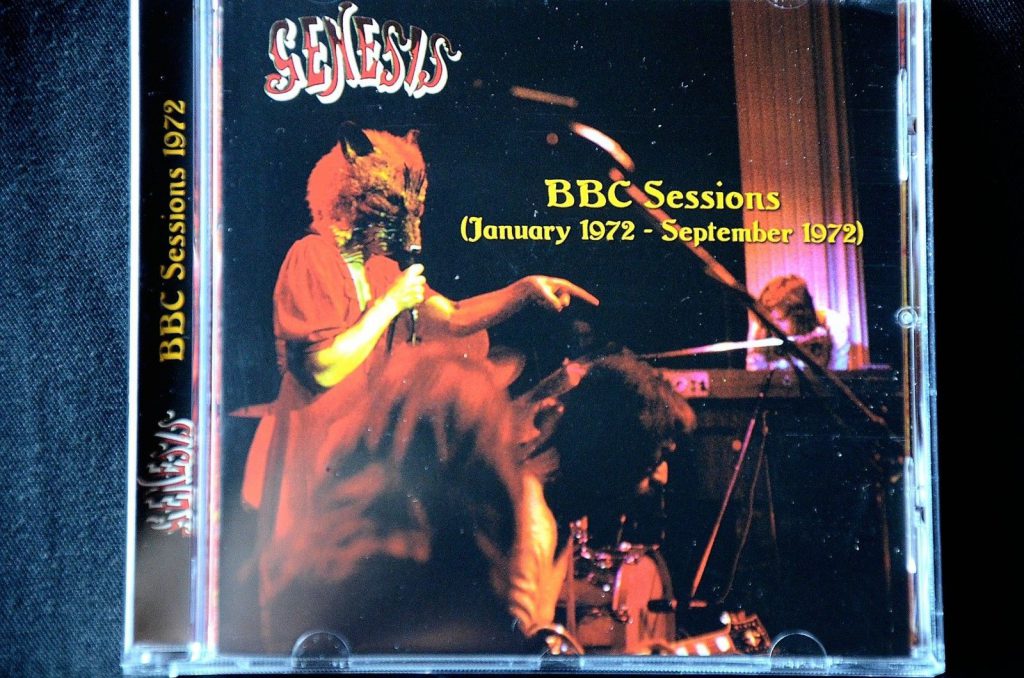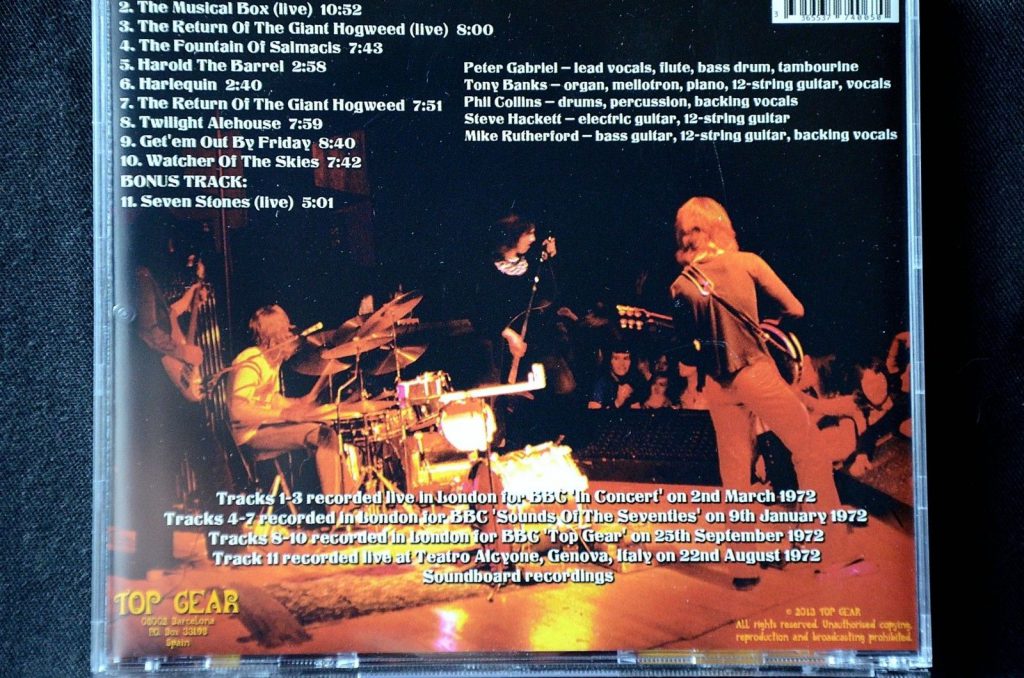 Colleziona il Vinile: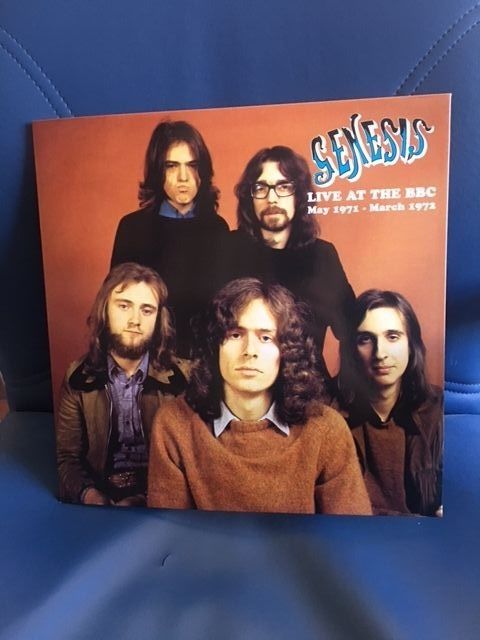 Download:
FLAC pt1- Genesis - Complete BBC Sessions - 1970-1972- part1
pt2 - Genesis - Complete BBC Sessions - 1970-1972 - part2
mp3 - Genesis_Complete BBC Sessions 1970-1972_mp3.rar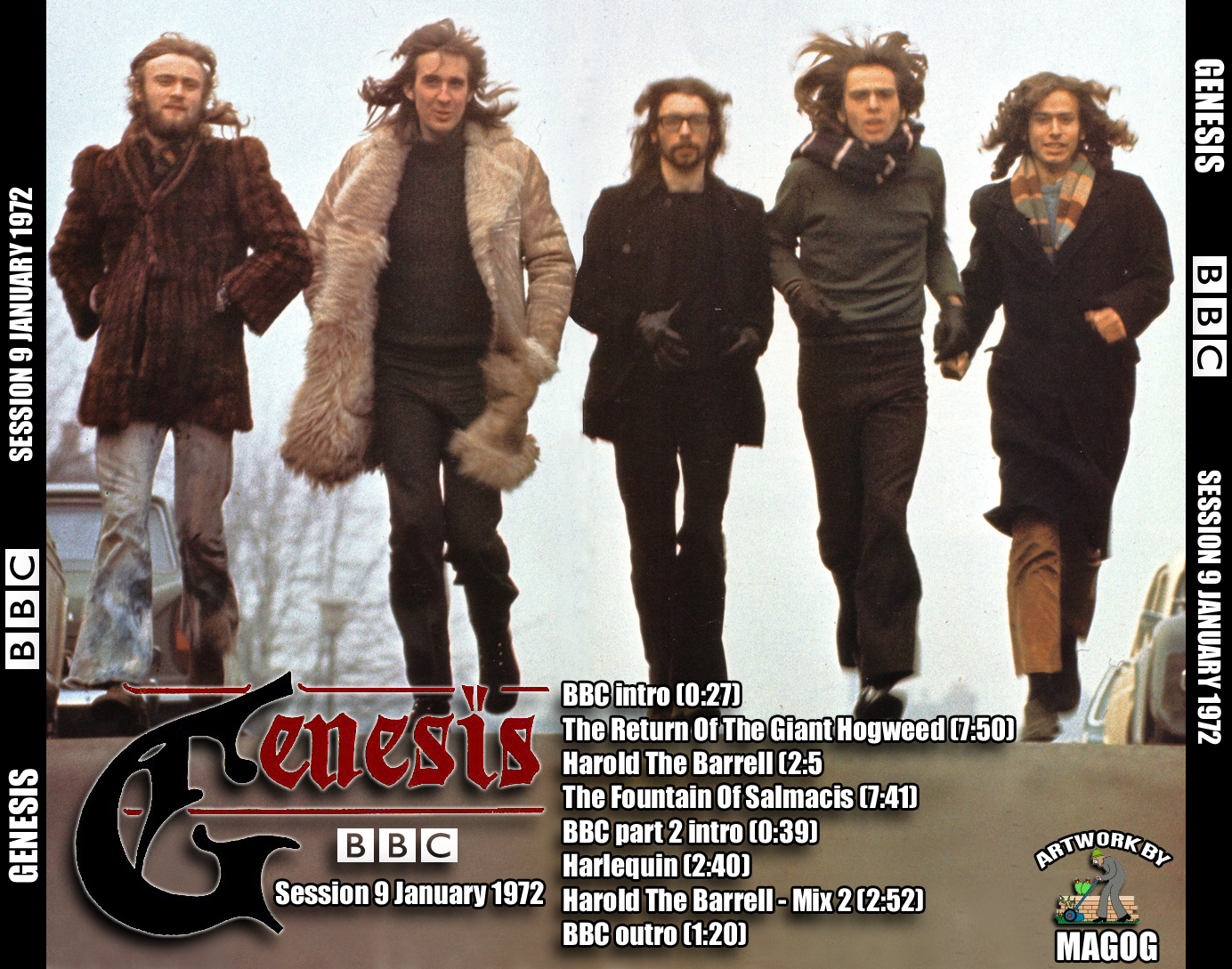 Salva
Salva
Salva
Salva
Salva
Salva
Salva
Salva
Salva
Salva
Salva
Salva
Salva
Salva
Salva
Salva
Salva
Salva
Salva
Salva
Salva
Salva
Salva
Salva
Salva
Salva
Salva
Salva
Salva
Salva
Salva