Steve Hackett con Djabe, mini-tour in Ungheria. Ecco i video. E domani arriva il disco.

English
Español

中国

Россия
Português
I concerti si sono tenuti il 3 Ottobre a Györ e il 4 a Budapest, in Ungheria.
Video: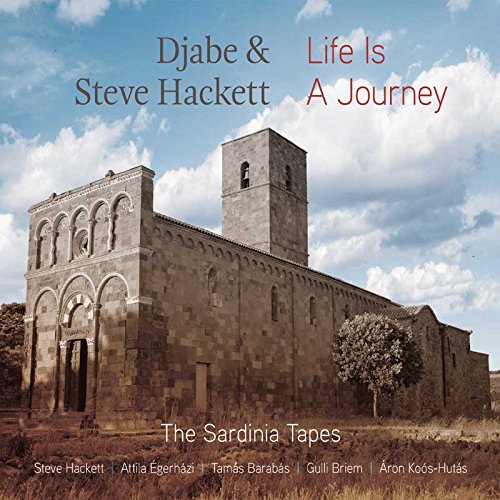 Djabe & Steve Hackett, domani esce Life Is A Journey – The Sardinia Tapes, il nuovo album in studio.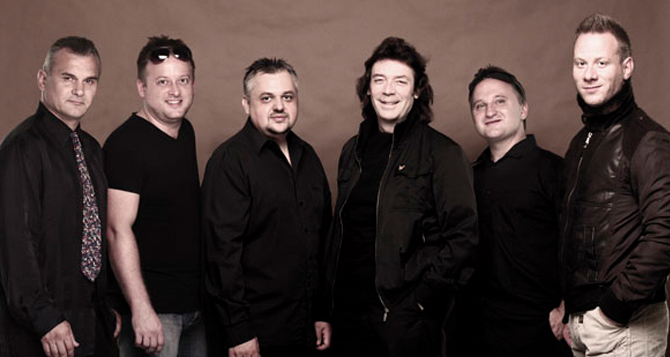 Nel 2016 Steve, Gulli Briem, leggendario batterista del gruppo islandese Mezzoforte e alcuni membri dei Djabe si sono dati appuntamento in Sardegna e hanno registrato questo album.
Clicca qui e acquistalo su Amazon
CD+DVD DIGIPAK SET - THE DVD FEATURES THE COMPLETE AUDIO MATERIAL FROM THE CD IN 24BIT/96KHZ HIGH RESOLUTION STEREO AND SURROUND VERSION. THE DVD ALSO FEATURES A 5-MIN VIDEO DOCUMENTARY OF THE RECORDINGS, SHOT BY MEMBERS OF THE BAND, ALONG WITH A 21-MIN CONCERT FILM (RECORDED IN JULY 2017 AT BUDAPEST JAZZ CLUB, HUNGARY).
CD 1. LIFE IS A JOURNEY
2. GOLDEN SAND
3. CASTELSARDO AT NIGHT
4. WHAT'S THE NEWS ANTONIO?
5. AROUND MY MIND
6. BEAMS OVER THE NULVI MOUNTAINS
7. BUILDING A NURAGHE
8. BUZZY ISLAND
9. I WILL ALWAYS REMEMBER
10. WAKE UP
11. AFTER LIMONCELLO
DVD
LIFE IS A JOURNEY – THE SARDINIA TAPES
THE 5.1 SURROUND SOUND MIX
1. LIFE IS A JOURNEY
2. GOLDEN SAND
3. CASTELSARDO AT NIGHT
4. WHAT'S THE NEWS ANTONIO?
5. AROUND MY MIND
6. BEAMS OVER THE NULVI MOUNTAINS
7. BUILDING A NURAGHE
8. BUZZY ISLAND
9. I WILL ALWAYS REMEMBER
10. WAKE UP
11. AFTER LIMONCELLO
DVD BONUS FEATURES
SARDO MOMENTS
FOOTAGE OF THE RECORDING SESSIONS SHOT BY GULLI BRIEM AND TAMAS BARABAS
DJABE WITH STEVE HACKETT & GULLI BRIEM – LIVE AT BUDAPEST JAZZ CLUB 3RD JUNE 2017:
12. WALKING AWAY FROM RAINBOWS
13. FLY ON A WINDSHIELD
14. PLEASE DON'T TOUCH
15. BUDAPEST JAM
16. CLOUDS DANCE
LINE-UP:
STEVE HACKETT – GUITAR
GULLI BRIEM – DRUMS, PERCUSSION
TAMÁS BARABÁS – BASS GUITAR, GUITAR, SOFTWARE, PERCUSSION, VOCAL
ÁRON KOÓS-HUTÁS – TRUMPET
ATTILA ÉGERHÁZI – GUITAR, KEYBOARDS, PERCUSSION