The Picture: images posted (and re-posted) by Genesis & Co. Today's pic.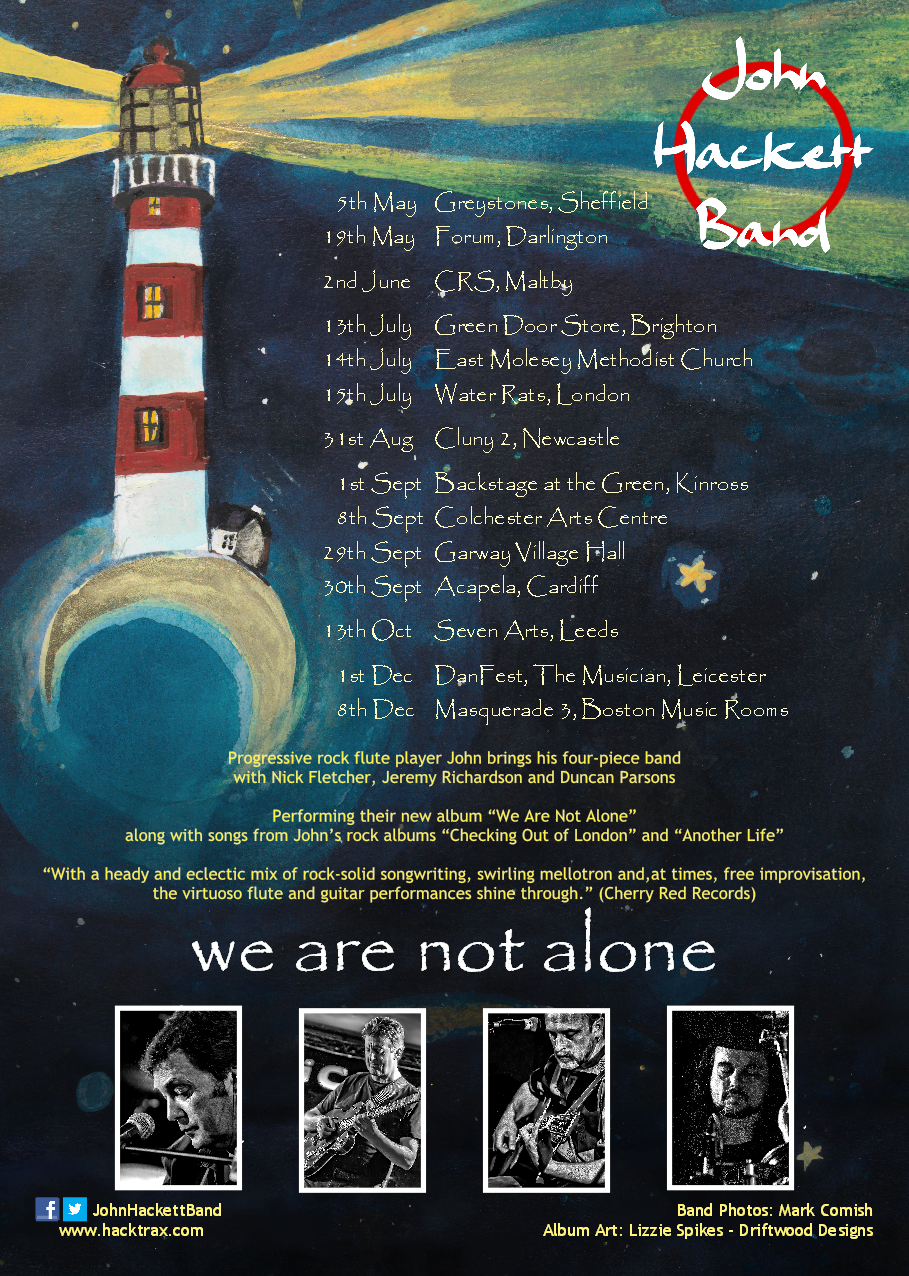 Press Review: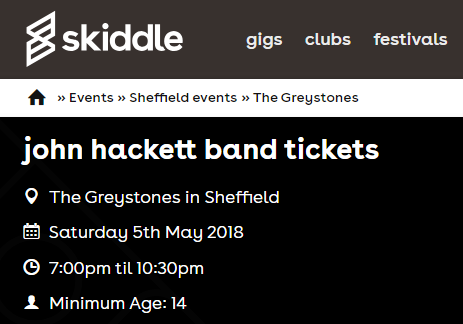 The John Hackett Band perform their new progressive rock album " We Are Not Alone" along with songs from John's earlier albums " Checking Out Of London" and "Another Life" released on Esoteric Antenna.

Progressive rock flute player, guitarist, keyboard player and singer , John is best known for his work with his brother Steve Hackett, the former Genesis guitarist. Since 1975 he has recorded and toured with Steve in Europe, USA and Japan alongside a career as a solo flautist and session player.

2005 saw the release of John's first solo rock album " Checking Out Of London" which was given five stars in Record Collector magazine. In 2015 Esoteric Antenna released his second rock album " Another Life" which led to the forming of the John Hackett Band featuring guitar virtuoso Nick Fletcher , Jeremy Richardson on bass and vocals and Duncan Parsons on drums.

2017 saw the release of " We Are Not Alone" a double album by the band including a live recording from the Classic Rock Society:

"There is something immediately familiar about this album-it feels like a hug on a bad day….What makes it so great? Well, first there's the musicianship-some truly glorious guitar playing from Nick Fletcher and Hackett's disarming vocal style instantly puts the listener at ease….Nine perfectly balanced instrumental and vocal numbers; encompasses a number of styles, crosses genres."
Sounds Magazine

"An inventive, melodic, progressive rock band in the same general area as Caravan, Camel and even Focus."
www.fatea-records.co.uk

"A furious , spirited full band encore of Red Hair is met with warm, rapturous applause."
Prog Magazine
Copyright dell'autore. Immagine riprodotta per diritto di cronaca. Per chiederne la rimozione: info@horizonsradio.it.
Ascolta Genesis & Co.anche su: