Steve Hackett special guest per una serata del fratello John. Il flautista sta portando in tour il nuovo album We Are Not Alone. IMMAGINI DAI SOCIAL.
It was nice to guest with @johnhackettband last night with a great crowd in Maltby. pic.twitter.com/LPubbzsDUz

— Steve Hackett (@HackettOfficial) 3 giugno 2018
Fantastic night last night @johnhackettband @HackettOfficial pic.twitter.com/cNJPV8LQ1Q

— mick bannister (@mickfirstalert) 3 giugno 2018
Fantastic gig last night watching the @johnhackettband and special guest @HackettOfficial at the Wesley Centre #Maltby #SouthYorkshire Another great gig from the guys @ClassicRockSoc pic.twitter.com/2kLRZnutup

— Paul Geraghty (@PGeraghtyBookie) 3 giugno 2018
@HackettOfficial @johnhackettband The one and only Mr Steve Hackett playing a few numbers with the John Hackett Band at the Classic Rock Society tonight. A real gentleman, it was a pleasure to meet you and Jo. Hope to see you all again soon. pic.twitter.com/l8GJufdGsx

— Tim Taylor (@tim_taylor10) 2 giugno 2018
Sono cinque le date italiane del tour di Steve Hackett "Genesis Revisited, Solo Gems & GTR 2018 Tour de Force!". Eccole.
Mercoledì 4 luglio a Roma, Foro Italico - Il Centrale live - BIGLIETTI
Venerdì 6 a Mirano, Venezia, Summer Festival - BIGLIETTI
Sabato 7 luglio - Monfortinjazz Festival, Piazza Antica Chiesa, Monforte D'Alba, Italy - BIGLIETTI
Domenica 8 luglio 2018, Festival del Vittoriale TENER-A-MENTE - BIGLIETTI
Sabato 14 luglio a Pistoia Blues - Piazza del Duomo - BIGLIETTI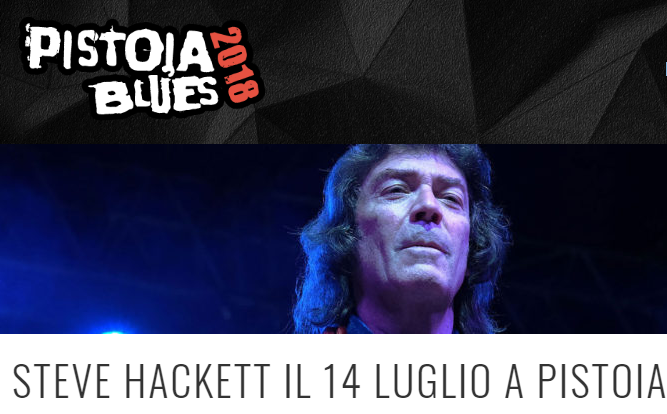 Guarda tutte le date del Tour - CLICCA QUI.
Sono in arrivo anche un album solista ed è uscito il cofanetto live Wuthering Nights: Live in Birmingham.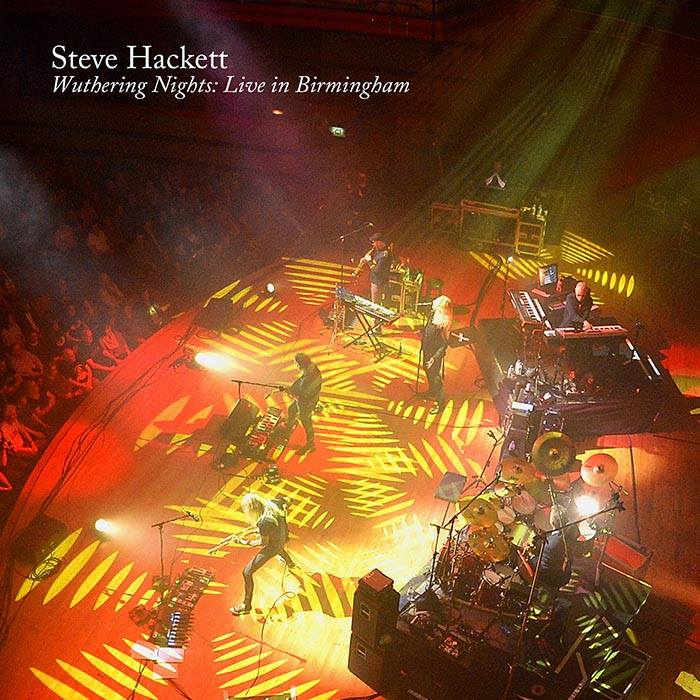 Ascolta Genesis & Co.anche su: