The John Hackett Band have announced 2019 live dates.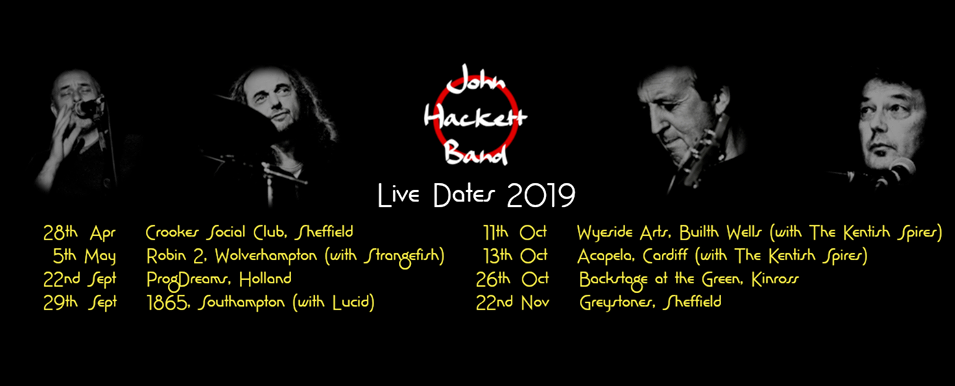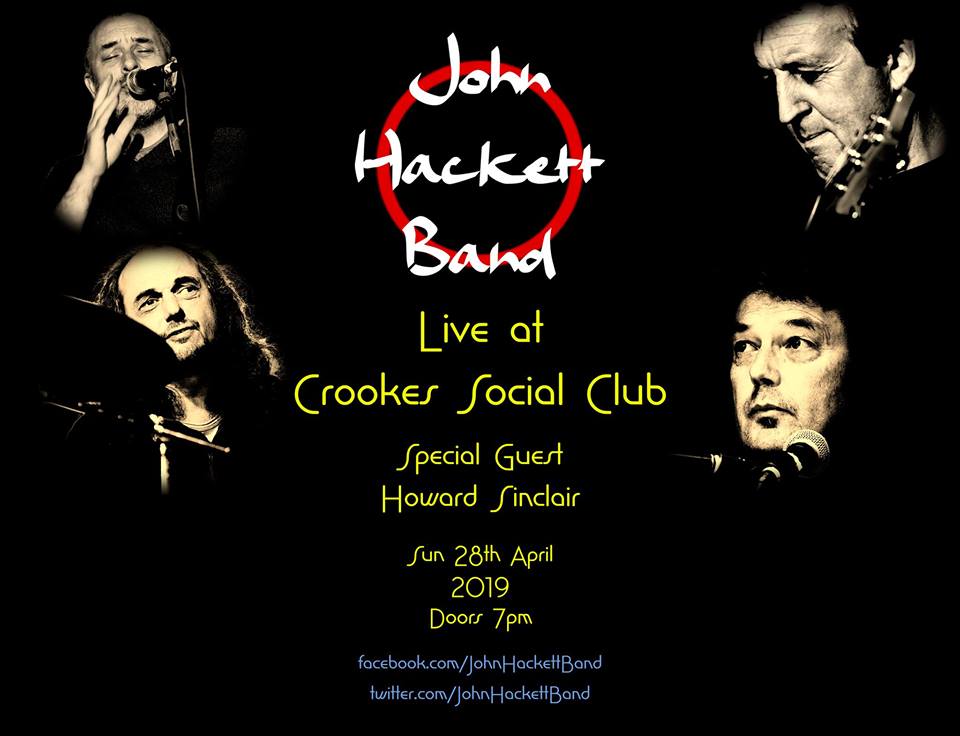 From Facebook page:
"The John Hackett Band are delighted to be playing at Sheffield's Crookes Social Club at the end of April. A home gig is always welcome, and at an excellent venue is even better!

With support from Howard Alan Sinclair, it's going to be a great night - see you there!

Progressive rock flute player, guitarist, keyboard player and singer , John is best known for his work with his brother Steve Hackett, the former Genesis guitarist. Since 1975 he has recorded and toured with Steve in Europe, USA and Japan alongside a career as a solo flautist and session player.

Following 2005's "Checking out Of London", and 2015's "Another LIfe," the John Hackett Band was formed featuring guitar virtuoso Nick Fletcher, Jeremy Richardson on bass and vocals and Duncan Parsons on drums.

"We Are Not Alone" came out in 2017, a double album by the band including a live recording from the Classic Rock Society, and last year saw the release of the John Hackett/Nick Fletcher album "Beyond the Stars."
Ascolta Genesis & Co.anche su: