Phil Collins, kicked off his European leg of the "Still Not Dead Yet Live" Tour in Vienna. SETLISTS & VIDEOS.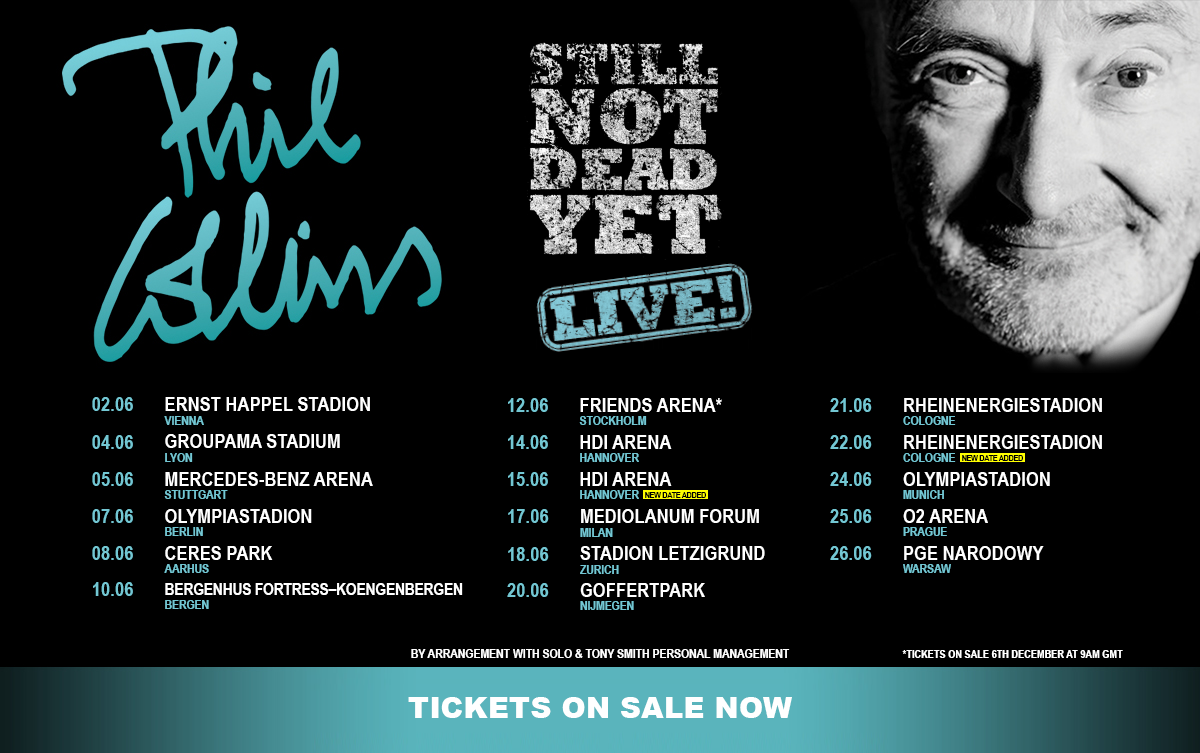 Phil Collins Setlist (Vienna):
Against All Odds (Take a Look at Me Now)
Another Day In Paradise
Hang in Long Enough
Don't Lose My Number
Throwing It All Away
(Genesis song)
Follow You Follow Me
(Genesis song)
I Missed Again
Who Said I Would
Separate Lives
(Stephen Bishop cover)
Drum Trio
Something Happened on the Way to Heaven
You Know What I Mean
In the Air Tonight
You Can't Hurry Love
(The Supremes cover)
Dance Into the Light
Invisible Touch
(Genesis song)
Easy Lover
(Philip Bailey cover)
Sussudio
Encore:
Take Me Home
Mike + The Mechanics Setlist:
The Best Is Yet to Come
Another Cup of Coffee
A Beggar on a Beach of Gold
Get Up
Out of the Blue
Silent Running
Let Me Fly
The Living Years
All I Need Is a Miracle
Over My Shoulder
Word of Mouth
By Setlist.fm
Special:
Non perdere i nuovi contenuti.