By Old King Cole -
Steve Hackett Acoustic Trio show - Fondation Beyeler, Basel, Switzerland - 12 December 2019 - VIDEO.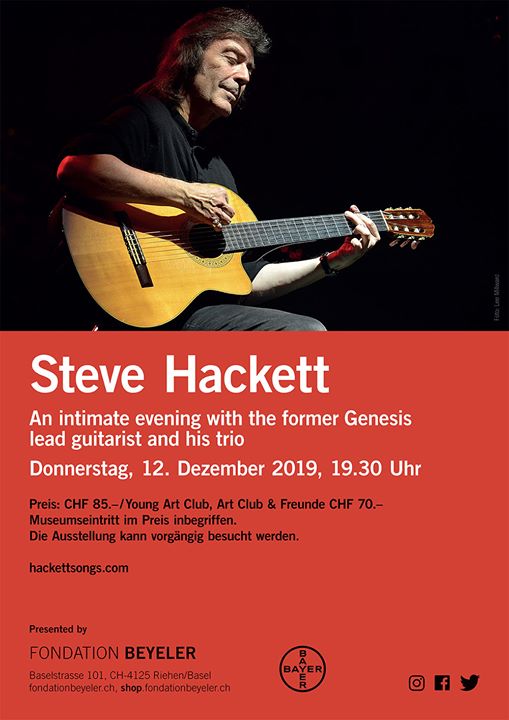 Steve Hackett has performed at the Fondation Beyeler with his acoustic trio, featuring Roger King on keyboard and Rob Townsend on saxophone and flute.
The trio has reinterpreted classic Genesis hits as well as solo pieces by Hackett.
Steve Hackett has reduced the acoustic set to be played at the Fondation Beyeler to its musical essence, making this a one-of-a-kind concert.
Steve Hackett has joined a distinguished list of outstanding artists of international standing, following up on sensational and highly praised performances by Patti Smith (2015), John Cale (2016) and Bryan Ferry (2018).
Check out Steve's blog on the trip to Basel and the show: CLICK HERE
Iscriviti alla nostra Newsletter
Iscriviti alla nostra Newsletter
Ascolta Genesis & Co.anche su: