Un Picture Disc speciale per festeggiare i 40 anni di "Face Value" di Phil Collins.
Il nuovissimo picture disc da 12" in edizione limitata, che celebra il 40° anniversario del primo album solista di Phil Collins 'Face Value'.
Compralo qui (clicca sull'immagine qui sotto):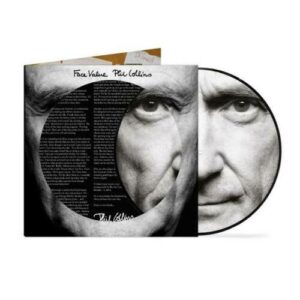 "Face Value" è diventato un successo multi-platino internazionale con l'aiuto del singolo di successo 'In The Air Tonight'. Altri brani degni di nota dell'album sono i singoli successivi 'I Missed Again' e 'If Leaving Me Is Easy', così come 'Behind The Lines', scritto insieme agli altri Genesis, Tony Banks e Mike Rutherford.
Questo Picture disc da 12" in edizione limitata presenta l'album rimasterizzato del 2016 e una copertina a libro fustellato, mentre la busta interna originale sarà caratterizzata da un inserto stampato su due lati.
Il 13 febbraio 1981 esce Face Value, album d'esordio della carriera solista di Phil Collins. Ecco alcune versioni live dei brani del disco.
Iscriviti alla nostra Newsletter
Iscriviti alla nostra Newsletter