E' uscito Locked & Loaded, il nuovo disco live dei Brand X. Ed è partito anche il tour: date.
Registrato live l'11 giugno 2017 al Long's Park Amphitheater di Lancaster PA e il Bonus Track al The Rose di Pasadena, California USA.
CLICCA QUI PER ACQUISTARLO SU burningshed.com
Tracks Listing:
1. Disco Suicide (7:25)
2. Earth Dance (6:47)
3. Euthanasia Waltz (4:33)
4. Isis Mourning (4:56)
5. The Poke (4:52)
6. Nuclear Burn (7:39)
7. Cambodia (7:03) (Bonus Track)
Line-up: 
- John Goodsall / guitars, synthesizers
- Percy Jones / bass
- Kenwood Dennard / drums, percussion
- Chris Clark / keyboards
- Scott Weinberger / percussion
Tour:
May 6 Iridium 
https://m.ticketweb.com/t3/sale/SaleEventDetail…
Dunellen NJ May 8 (w District 97) Roxy & Dukes Roadhouse
https://www.songkick.com/…/33034144-brand-x-at-roxy-and-duk…
May 9 Iron Horse Music Hall
Northampton MA 
http://www.iheg.com/schedules_main.asp
May 10 The Cohoes Music Hall
https://www.ticketfly.com/purchase/mobile/index/1660148…
May 11 Bearsville Theater Woodstock, NY
https://www1.ticketmaster.com/event/000054729C802965
May 12 Sellersville Theater & Washington House Hotel & Restaurant
https://www.st94.com/event/1654747-brand-x-sellersville/
May 13 TLA Philadelphia, Pennsylvania (special guests Project Object)
https://concerts1.livenation.com/event/02005446C3D56910…
May 16 ANTHOLOGY Rochester, New York
https://www.ticketfly.com/event/1659496-brand-x-rochester/
May 17. Auburn Public Theater Auburn NY
https://www.ticketfly.com/event/1656613-brand-x-auburn/
May 18 Tralf Music Hall Buffalo, New York
https://www1.ticketmaster.com/event/00005486B12E8323
July 6 My Father's Place at The Roslyn Hotel
https://myfathersplace.showare.com/ordertickets.asp?p=27
Hai gli altri album dei Brand X? CONTROLLA QUI.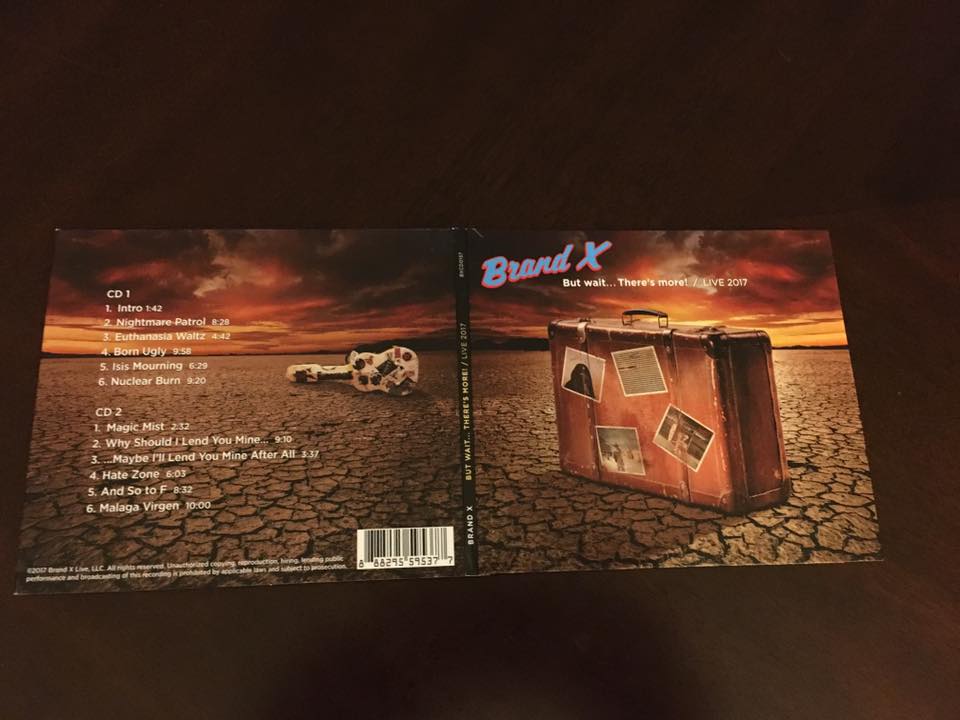 Ascolta Genesis & Co.anche su: