Steve Hackett Acoustic Show. Sabato 9 dicembre e domenica 10 dicembre 2017.  

Steve Hackett  è tornato sul palco del Trading Boundaries, accompagnato da Roger King, Rob Townsend, John Hackett e la special guest Amanda Lehmann, per due serate acustiche. 
Steve lo racconta nel suo blog - LEGGI TUTTO
Enjoyable gig at Trading Boundaries last night with John, Roger, Rob and Amanda... And a great moment shared with Mum June... pic.twitter.com/WBNNTbNAi8

— Steve Hackett (@HackettOfficial) December 10, 2017
Video: 
#NowPlaying - Steve Hackett performing at "Trading Boundaries", East Sussex on 3 December 2016:
"Dreaming on the Beach" è il titolo della serata di gala con concerto, che si è svolta sabato 9 dicembre a The Fillmore, Miami Beach al Jackie Gleason Theater, organizzato da Little Dreams Foundation di Phil and Orianne Collins.
Hanno partecipato a questa terza edizione Laura Pausini, Phil Collins, KT Turnstall, Pitingo and Fifty Eight Hundred.
Video:
Phil Collins ha anche annunciato 11 nuove date tra Messico e Sud America nel periodo febbraio/marzo 2018. I biglietti saranno presto disponibili, quindi resta aggiornato/a attraverso la newsletter di Horizons Radio.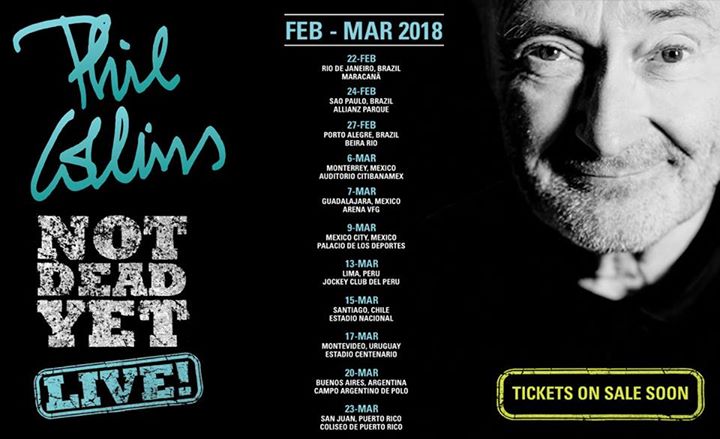 Intanto si è conclusa la parte autunnale del Not Dead Yet Live di Phil. Ecco tutti i video girati e postati dal pubblico.
Guarda i video nella Playlist di Horizons Radio:
Ascolta Genesis & Co.anche su: