By Old King Cole - 
Friday 15th & Saturday 16th November: Anthony Phillips & Mike Rutherford solo albums. TICKETS.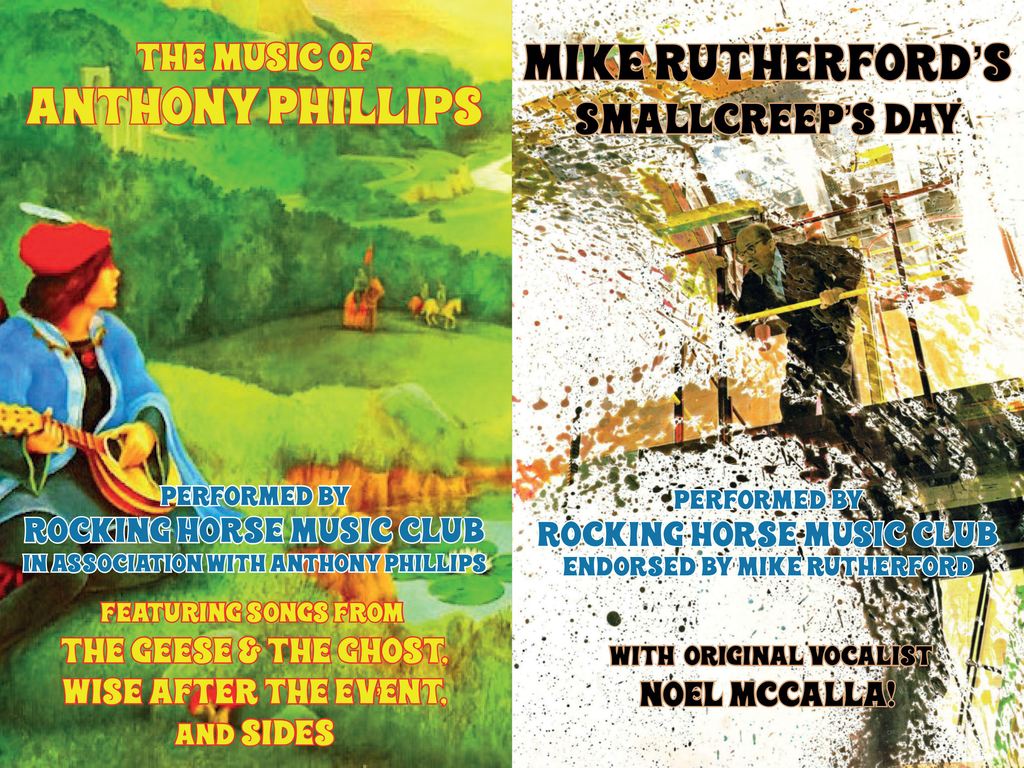 The first ever live performance of the solo music of Anthony Phillips and Mike Rutherford composed in the 1970s, will be performed live on the Trading Boundaries stage.
The evenings, endorsed by both Anthony Phillips and Mike Rutherford, has Rocking Horse Music Club from the USA returning to Trading Boundaries to showcase the music of Anthony Phillips with additional songs from Mike Rutherford's first solo album 'Smallcreep's Day' with Noel McCalla, who provided original vocals on the album, joining them on stage.
Working directly with Anthony Phillips, Rocking Horse Music Club has lovingly curated a selection of songs primarily from his first three solo albums, The Geese & the Ghost, Wise After the Event, and Sides.
This will be the first time this music will be performed live by a full band - LAST TICKETS
Rocking Horse Music Club includes Coombes (keyboards/vocals), Eric Wagley (drums), Brenden Harisiades (bass), Myron Kibbee (guitars), Mike McAdam (guitars), Patrik Gochez (vocals/piano/guitar), and Justin Cohn (vocals/guitar).
"Paperchase" video, from the album "Which Way The Wind Blows: The Music Of Anthony Phillips":
Coombes and his team have worked with world class artists including Anthony Phillips (Genesis), Ian McDonald (King Crimson), Chris Difford (Squeeze), Vernon Reid (Living Colour), Greg Hawkes (the Cars), Kenwood Dennard (Brand X), Garth Hudson (the Band), Dave Mattacks (Fairport Convention), Nick Magnus (Steve Hackett), Jonathan Mover (GTR), Dale Newman (Genesis associate), Kate St John (Dream Academy), and many others.
Rocking Horse Music Club has recently received two Best Song nominations from the Independent Music Awards for its song, Everywhere is Home, which features London's Sing Gospel choir. The song has received airplay on BBC Radio 2 and London Live, as well as regional BBC and independent radio in the UK. The band toured the UK in support of its debut album in September 2018, including an appearance on BBC Radio Kent and a well-received performance here at Trading Boundaries.
WHICH WAY THE WIND BLOWS (2019) - BY NOW ON AMAZON
Rocking Horse Music Club presents the music of original Genesis guitarist Anthony Phillips. Features guest appearances by Steve Hackett, John Hackett, Noel McCalla, Nick Magnus, John Helliwell, Kate St. John, and others.
Um & Aargh
Paperchase
Which Way the Wind Blows
Silver Song
Something Blue
Pulling Faces
Collections
Sleepfall: The Geese Fly West
Nightmare
From his days as a 15 year old playing support to The Shadows at a pub gig to appearing as lead singer with headliners on most of Europe's biggest stages with Mezzoforte and Manfred Mann's Earth Band, Noel McCalla has consistently stood out from the crowd.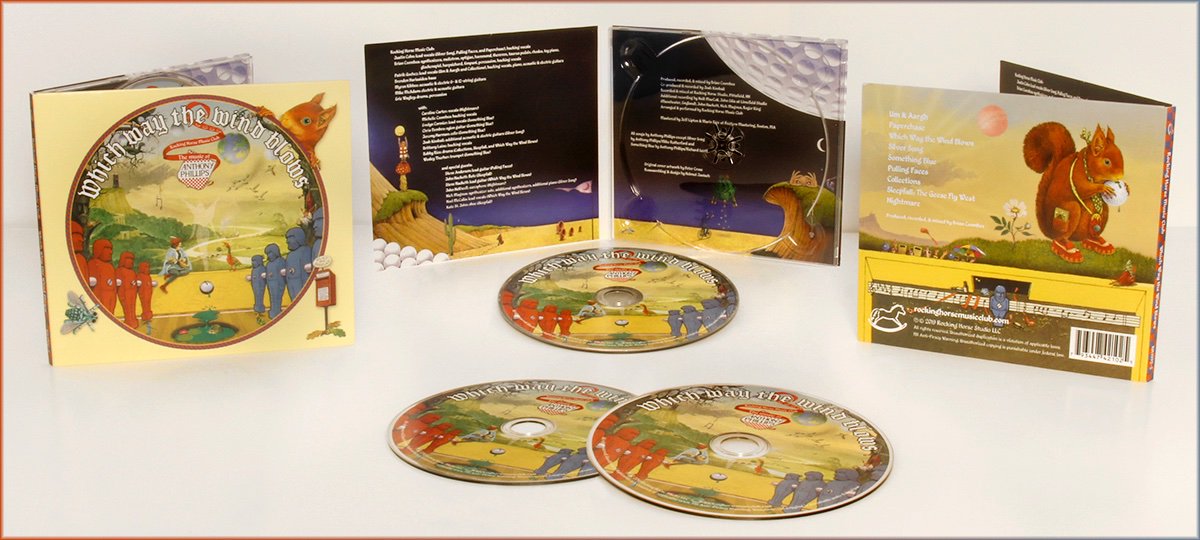 As singer with Sniff'n the Tears, Moon and McCalla and a long association with the brilliant Morrisey/Mullen Band, and was vocalist on Mike Rutherford's Smallcreep's Day - he was considered as the replacement for Genesis singer and frontman Peter Gabriel after he left the group in 1975.
Noel has deservedly earned acclaim as "One of Britain's best Soul Singers" (Blues and Soul magazine) while his appearances as vocalist with "Some Kinda Wonderful" show jointly led by award winning saxophonist Derek Nash, have highlighted his all-round abilities and accomplishments as a lead vocalist – "a confident, graceful and dynamic singer" (Independent on Sunday).
From: Trading Boundaries website.
Press Review:
Iscriviti alla nostra Newsletter
Iscriviti alla nostra Newsletter